Add a Splash of Gold to Your Decor
Gold's glamorous, sleek and richly classy all at the same time. Decor featuring this metallic sheen is in for 2015. Style trends featuring gold as an accent color are popping up all over the globe. Achieving this lux look can be done easily without a total home overhaul.
Instead of splashing metallic paint onto all four walls or buying an entire bedroom set that shows off the color, gold accents highlight the space without overpowering it. A bedside table coated with a gold sheen or a decorative dish in the metallic hue add a splash of luxury. If you're looking for a way to connect the accents a painting that pulls in the gold color adds an artistic flare.
The "Luxury Line" of art features hand painted oils on canvas, with gold embellishments adding to the artistry. Gustav Klimt's masterful pieces in the "Luxury Line" lend rich accents to the already golden works. The Kiss is a famed piece by Klimt, depicting a tender moment of passion under an intricately patterned gold blanket. Not only does this work bring romance to life, but it also features this year's top trend – gold!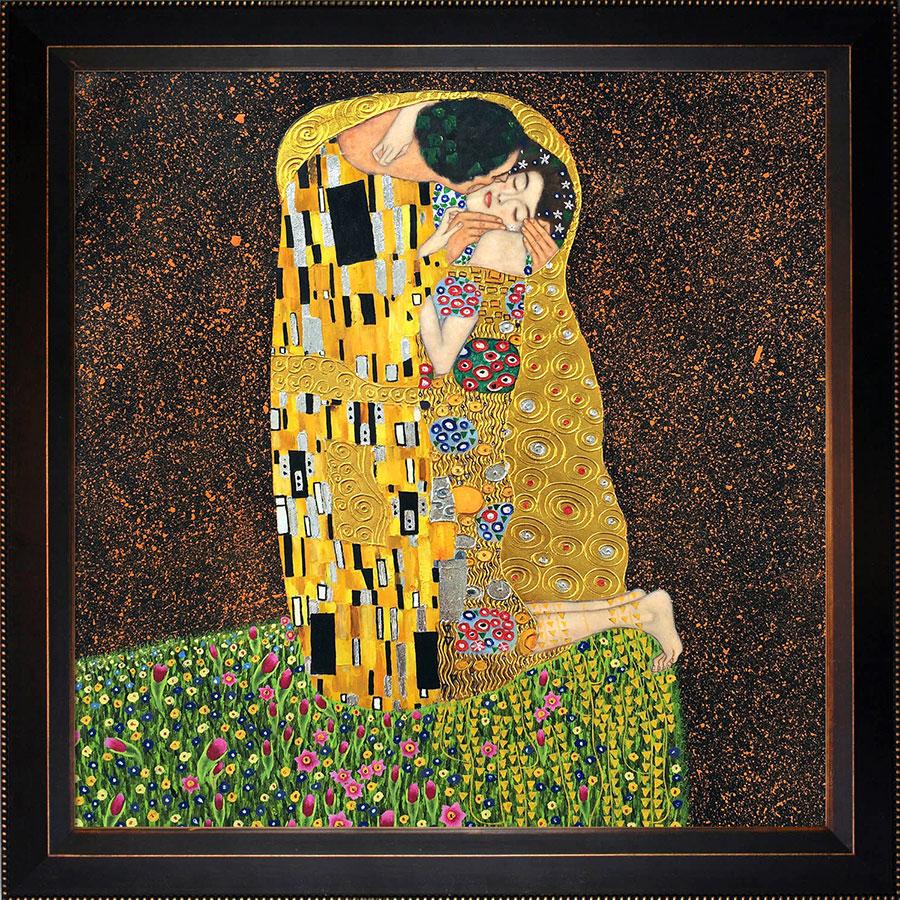 Also part of the "Luxury Line," Klimt's Pallas Athene sparkles and shines with embellished gold accents. The artist's use of classical iconography flashes with the trending color, turning the subject's armor from metal to magnificently metallic.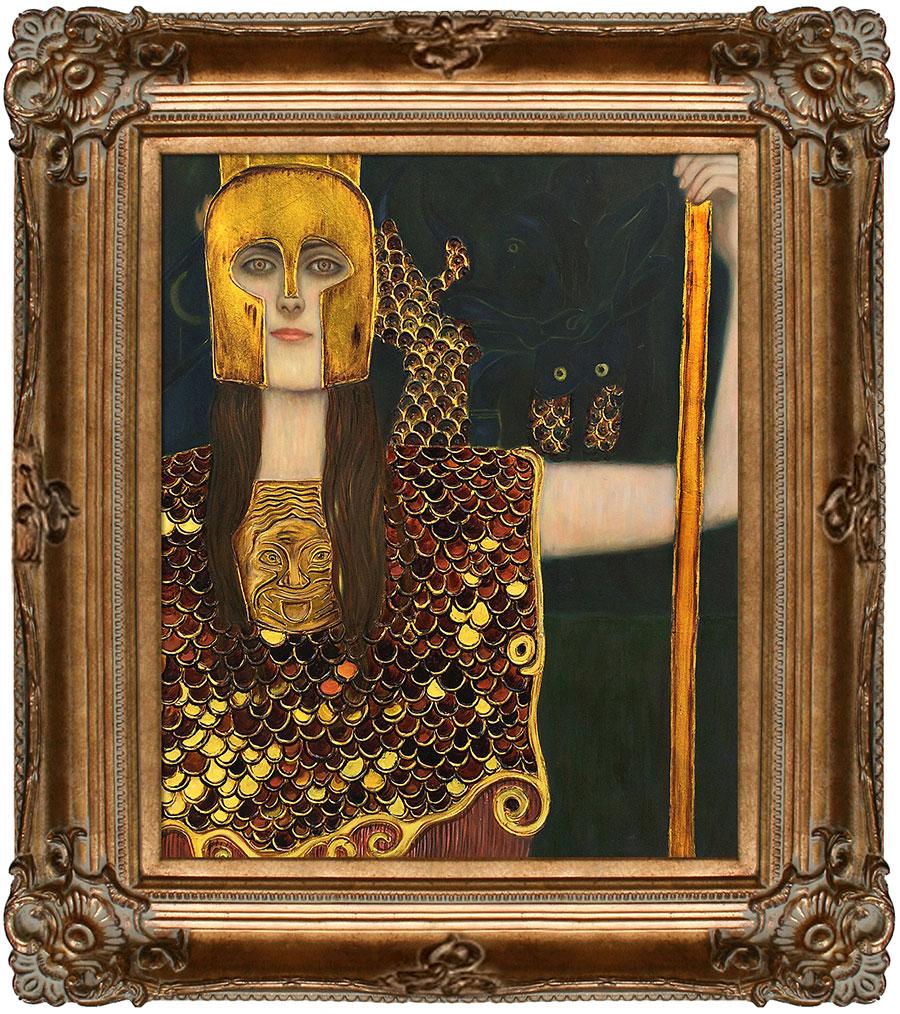 The lady draped in gold, Klimt's Portrait of Adele Bloch Bauer I, is a poignantly patterned piece in the "Luxury Line." Selling for $135 million in 2006, the original version of this Klimt classic enjoys a metallic makeover with accents that glimmer. The portrait of the wife of a sugar industrialist is one of the artist's most notable masterpieces. The luxuriously gold-laced version complements the color trend of the season, adding a special sparkle to any space on your house.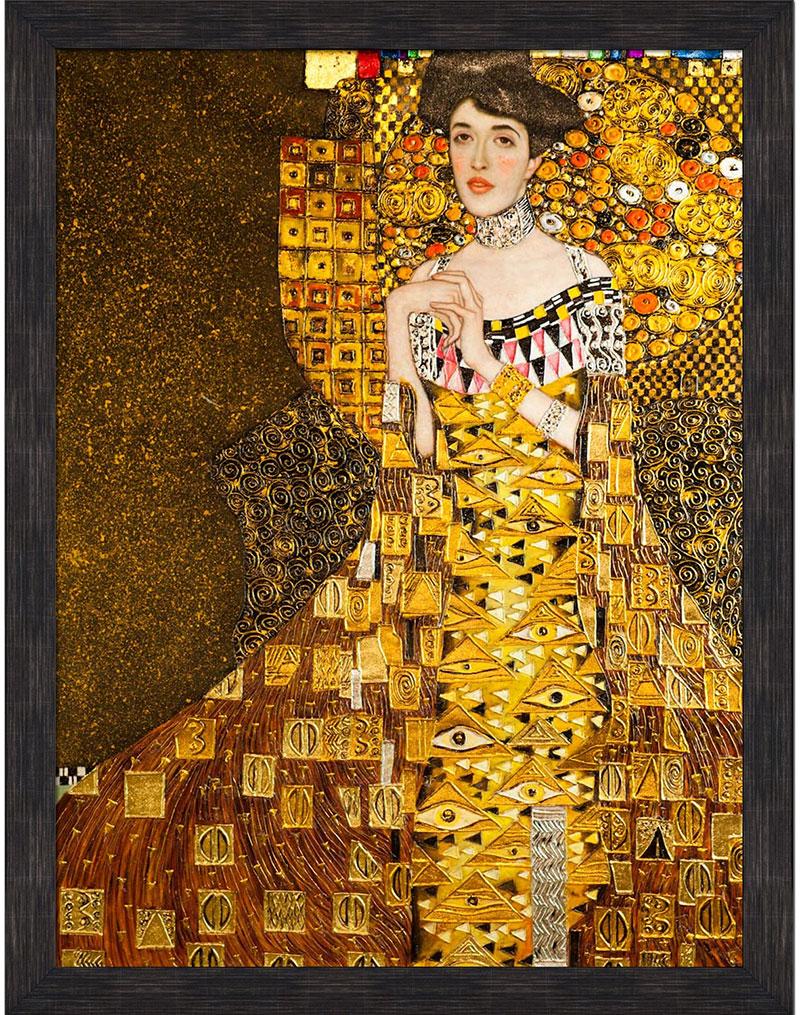 Like these examples, the other works in the "Luxury Line" offer splashes of gold that make them standouts when it comes to the lush look of the season. Following fashion and design trends doesn't have to mean making a major design commitment. With a few strategic accents you can take on the trend without a major redo.