Artist Become's June Artist of the Month: Atar Geva
Artist Become (ArtistBe.com), the new online community for creating, selling and buying artwork online, today announces that Israeli artist Atar Geva has been named the June Artist of the Month. Since its official launch in March 2011, Artist Become has been opening doors for emerging and established artists around the world. Geva is one of more than 500 of its member artists hailing from outside of the United States. These international artists are based throughout the world, from Canada to Poland, Vietnam, and England, to name a few places.
Geva is one of Artist Become's founding international members. The Israeli artist lives outside of Tel Aviv in Kibbutz Ein-Shemer. Geva is a second generation renowned artist, his father Avital Geva is widely recognized in the region for his work which combines science, art, nature and life.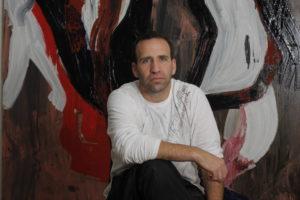 Geva began his own career as an artist a decade ago and describes his work as combining different styles and media, "I always try to think and work simultaneously on different projects, because I believe that everything I do has a unique signature." Geva continues, "You can diagnose my painting style as 'abstract' but it always deals with political and daily issues – and the same thing goes with my sculpture, installations and videos."
Atar exhibits nearly 20 works of art in his personal gallery on Artist Become. Those pieces include:
79 Meters Underground – Created in 2011, this painting is part of Geva's underground series.
Dig In – Created in February 2011, this piece honor of the coal miners in Chile.
Echo – Created in 2008, this piece is part of the echo series. The echo is refers to the 2006 second Lebanese War.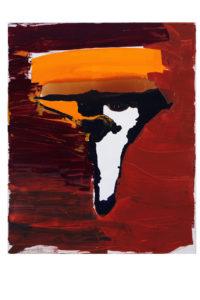 Geva's work has been presented in a number of art fairs in Israel and abroad. He has also won the Ministry of Culture award for his artistic contribution to the community 2007-2011. "As an artist you have limited opportunities to exhibit your art," said Geva. "Joining Artist Become provides me with a wonderful outlet to expose my art and myself to new people around the world who share the same passion for art."
"Artist Become creates awareness for the wonderful world of art and contemporary artists like Atar who might not have otherwise get the exposure they deserve," said David Sasson, president and CEO of overstockArt.com. "Our audience is the global art community and our member artists have a chance to get their work in front of the eyes of millions of potential art buyers online."
ArtistBe.com is the latest venture by the popular online art gallery overstockArt.com, the go-to source on the web for purchasing art reproduction oil paintings. There is no cost to join and members can sell their art without commission fees. Artists receive royalties for every canvas reproduction sold. The online community focuses solely on original art and its growing amount of artist members. For more information, visit http://www.ArtistBe.com.