Find the Perfect Deal on the Perfect Gift with overstockArt.com's Holiday Art Catalog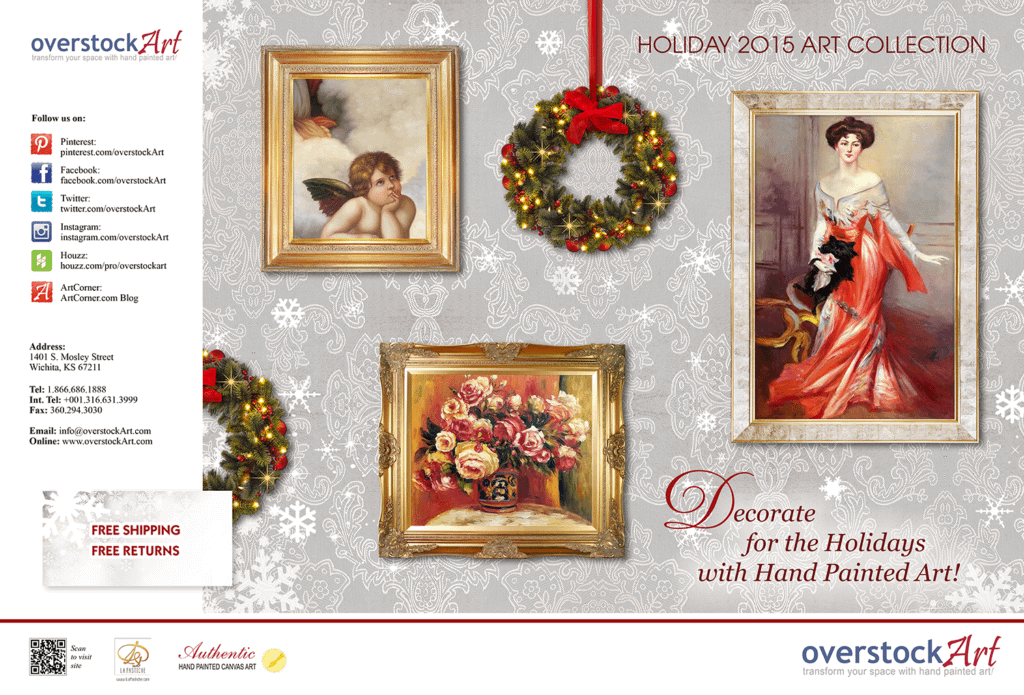 overstockArt.com's 2015 Holiday Art Catalog is now live on their website, available on desktop, laptop, and mobile devices. Showcasing their enormous line of hand-painted fine art reproductions, it's the latest addition in their suite of interactive tools to make shopping for art simple and easy.
The retailer has changed to an entirely new platform from some of their previous catalogs, creating an engaging and responsive interactive experience. Users can zoom in on art offerings, save and share favorites, and it recommends relevant personalized product suggestions in a beautiful display. Each full-color image links seamlessly to its respective product listing, giving you more info at a glance.
overstockArt.com's new catalog accentuates more than 500 of its best-selling oil paintings out of the 10,000+ in its inventory. For smooth navigation, the works are divided into collections, canvas prints from its hot new 'Artist Become' collection, and complimented by a selection of museum quality frames best suited to the artwork of your choice.
Returning to the catalog this season is an expanded collection of paintings and frames from the company's exclusive Luxury Line Gallery. Each work is embellished with exquisite gold, silver, and bronze metallic paints, giving it a uniquely elegant style.
Click here to get more information and check it out for yourself.