Get Your Walls Blooming – Spring Decor Ideas for 2014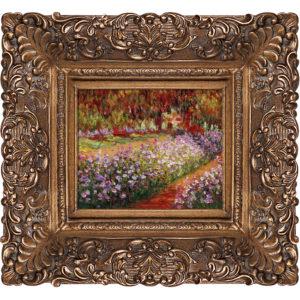 All nature contains art. The play of light and shadow lingering in the shapes of nature, from season to season, are of endless inspiration. But from all of them, Spring is the season which brings the most excitement. Not everyone can express Springtime as Monet or as Botticelli in 'La Primavera', but we all know how it feels like.
Leatrice Eiseman, the Executive Director of the Pantone Color Institute sums it up brilliantly. "This season, consumers are looking for a state of thoughtful, emotional and artistic equilibrium. While this need for stability is reflected in the composition of the palette, the inherent versatility of the individual colors allows for experimentation with new looks and color combinations." It is the time to explore those combinations we always wanted to, but never had a good impulse to do it. Spring is here, and there is no limit for color and creativity.
Either you choose a natural style or bold prints and graphic patterns, use your freedom to balance the soft pastels with vivid bright and play with the shades between the extremes of your favorite palettes. Fill your home with the feeling of blooming flowers, nature scents and – why not – beautiful Art statements.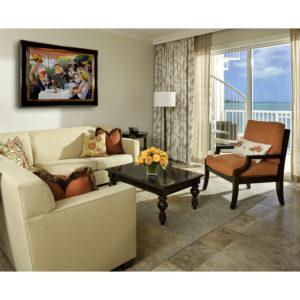 You can let yourself be inspired by nature, with a hint of radiant orchid or plum for a garden look, or vibrant limes and turquoise for a beach feeling. To bring nature inside, mix palettes of green, blue and hints of heat as Van Gogh's beautiful Irises or contemporary Belgian artist Pol Ledent's Garden Flowers. If you fancy more of a Boating Party, Renoir will be a good theme.
The top color tendencies are in the use of yellow – from the mustard tones to golden – and mix it with other bright colors. Purple, along with its range of hues mixing red and blue, is the picture-perfect color for luxurious looks, such as Garden at Giverny, by Monet. The smart use of the seductive shades of grey is back to be blended with vibrant details of silver, bright pinks or greens. The play of electric and soft blues and the use of white and lights to bring all other colors to life, just like in Monet's Orchard in Spring.
If your style is modern, get inspired by the next great artists from our generation and find yourself a new theme for the bright season coming. Happy Spring!