Italian A. Bertaina is Named ArtistBe.com's May Artist of the Month
Alessandro (Alex) Bertaina is an Italian painter born in 1963 in Turin, Italy. His urge to express creatively started to show very early in life, as he was always passionate about color and drawing to communicate with the world.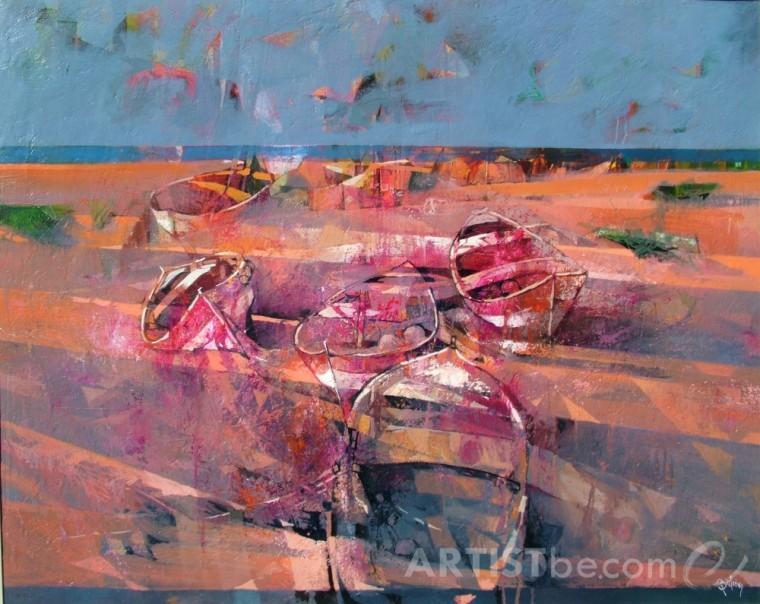 By the age of 12 he moved to the Province of Cuneo where he currently lives and works, and where his imagination has been fed ever since through the exuberant views that border Liguria to the south and the French Alpes to the west. The child who started by drawing pictures from his classmate's incomprehensible writing, ended up growing his passion as an autodidact painter and today is known internationally for extraordinary Mediterranean landscapes and snowy mountain villages. His talent had no need for art schools, taking only the right mentor – Marco Lattes – to help him expand his technical knowledge and correct gaps as a watercolorist. These new horizons of rhythm, texture and intensity were later on transported to a remarkable mastery in oil and acrylic works.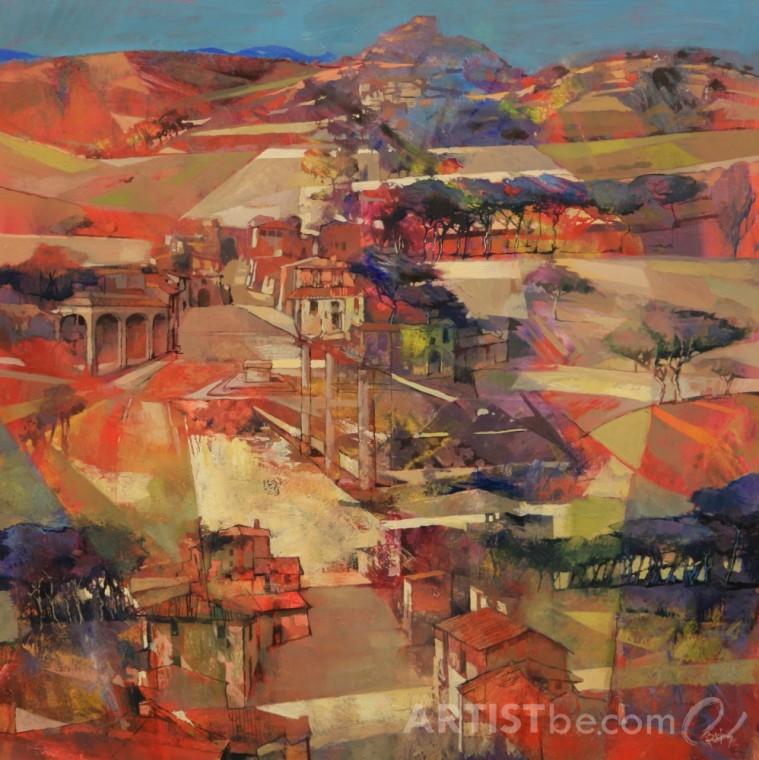 Alessandro Bertaina is not an ordinary modern figurative painter, as he takes fragments of a rigorous, angular reality and instead of being lost in detail, he elevates them to a plan where layouts, colors and interpretation seem to escape to an abstract world. His works are warm and vibrant, yet with harmonious rhythms of color and composition, where he replaces real perspectives with alternative cuts giving his work a mild futuristic feel and a hint of an instinctive, emotional beauty.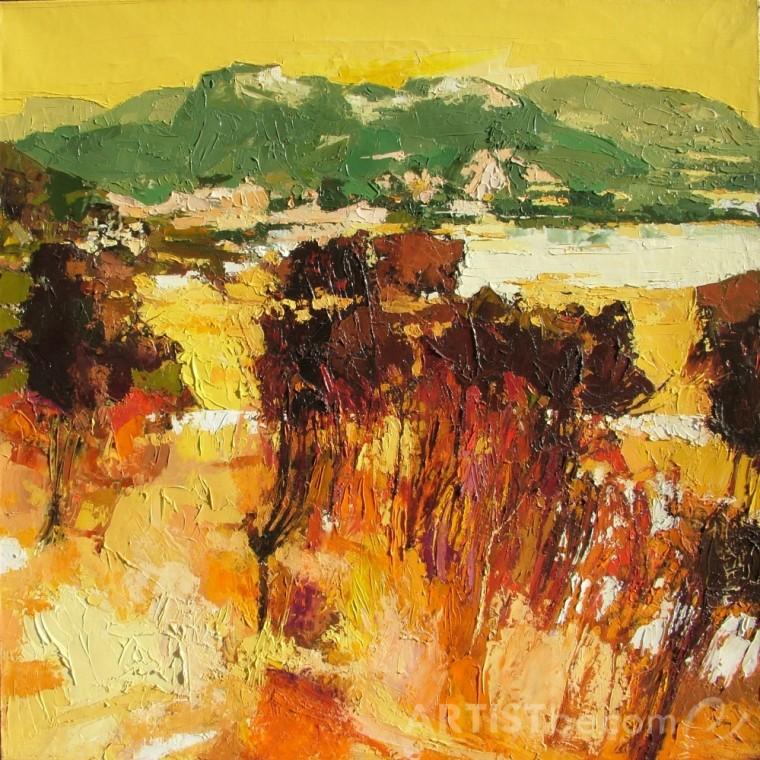 His first artistic distinctions started to show up in his twenties, as he participated in competitions, also giving him an enriching contact with other artists. Among his prizes he won the S.S. JEAN PAUL II Silver Medal (97) and a RIMINI First Special Award "Jeunes Peintres de la Nouvelle Génération" (98). In 2001 the artist meets Jean Louis Droit, a French art dealer who presents him to the European scene. Today he exhibits in Italy, France, England, Luxembourg, Germany and also conquered the spot light of private collections in France, Belgium and United States.
In April this year, his Belgian fellow artist Pol Ledent advised him to join Artists Become – an online community that has been taking emerging and established artists to a global scene, enabling people from around the world to access international works for an accessible price. He is now one of the more recent additions to a panorama that counts with more than 1500 international artists, whose royalties of each high quality reproduction revert to the original authors. To know more about his work visit his ArtistBe.com gallery at http://www.artistbe.com/artist-shop/?artistId=1956