Kris Haas Named ArtistBe.com January's Artist of the Month
A Portland, Oregon native, Kris Haas has been creating art for more than two decades. After signing up for a life drawing class, Haas began making art during her time off from work. The intrigue of the artistic process snagged her curiosity, igniting the inspiration to create full-time.
After a debilitating brain injury, the artist began creating almost non-stop. In November 2008 Haas created four paintings on paper that were unlike anything she had painted before. She continued to paint in this (Abstract Expressionist) way every day for the next year – completing 10,202 artworks in total! Her artistic evolution didn't end there. Ms. Haas is continuing to create expressionist paintings on a daily basis, this time with live streaming video. The video allows her to share her own creative process with the world.
Kris first exhibited her work in an art supply store. She has displayed her work in the Pearl District in Portland, and her art can be seen on the small screen in an episode of the acclaimed AMC series Mad Men. The artist was commissioned by the show to create an original painting for the set. Inspired by the Abstract Expressionists of the 1950s, Kris created an ink gouache painting that can be seen on the Emmy award-winning show on Episode 6 Season 7.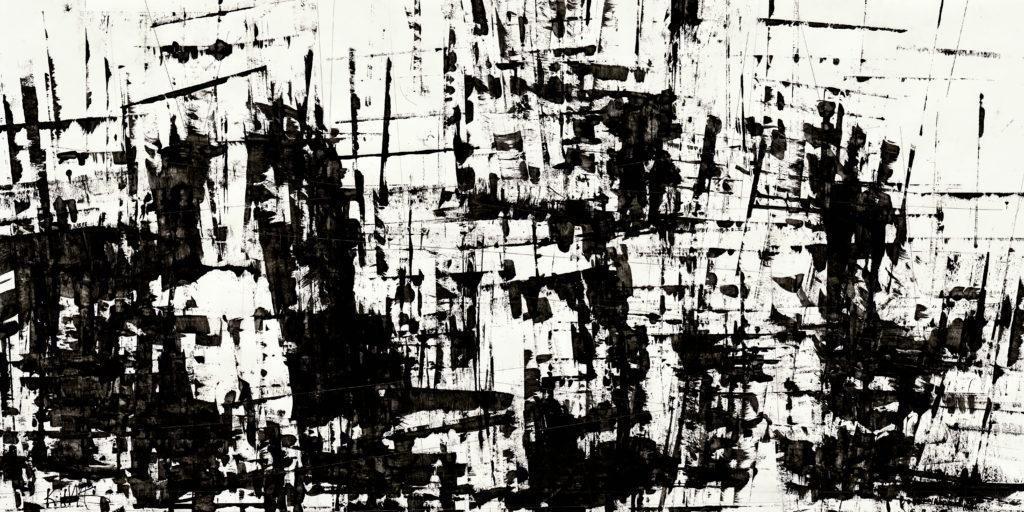 We are excited to have Kris Haas, and her Abstract Expressionist works, as part of ArtistBe.com. To see her emotionally explosive art, along with her Mad Men-commissioned painting, check out her collection on the ArtistBe.com Gallery.