Roman Fedosenko Named ArtistBe.com's April Artist of the Month
Hailing from Minsk, Belarus, Roman Fedosenko is an international artist who paints in both Impressionist and Realist styles. Starting his career in design, Fedosenko has also worked in castings and ceramics. He went on to work in different styles, exploring multiple genres of painting.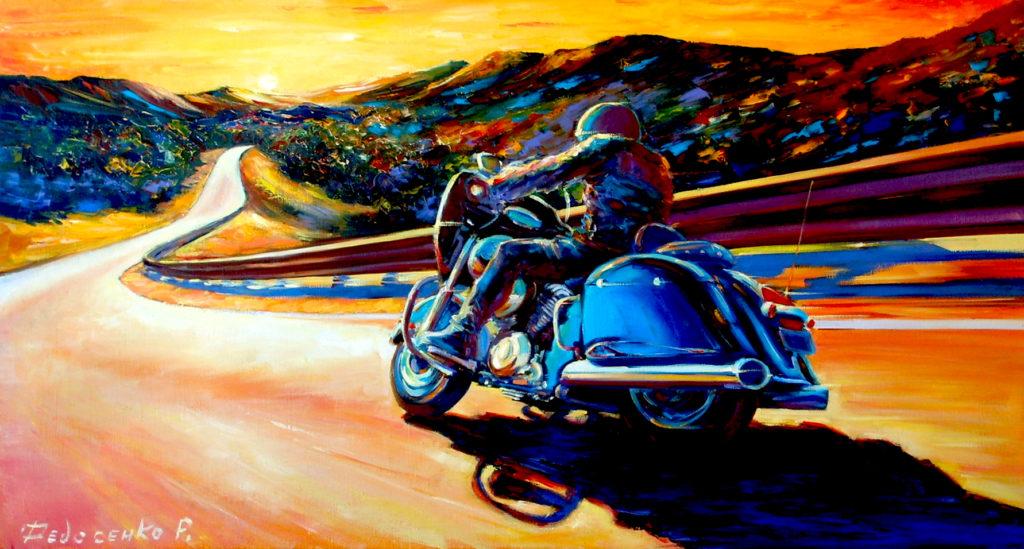 The artist's light-drenched works are bright, bold, and often action-oriented. Fedosenko currently works in oils on canvas. Featured subjects include motorcycles, portraits, land, and sea-scapes. The artist also captures the Impressionist style within a traditional-seeming subject matter, featuring flowing ballerinas moving on the stage. He mixes a realist edge with the texture-filled brushstrokes of the great Impressionist painters. Fedotenko's works capture both an old-world and modern-day feel together while bringing warmth to the canvas through the subtle play of light and shadows.
Working directly with clients and exhibiting in galleries has inspired Fedosenko's art to grow and evolve. He chose to join the online artists' community of ArtistBe.com in order to help the public learn about his work. While his work may resemble the Impressionist style of master painters, Fedosenko did not study his craft at art school. He is self-taught when it comes to painting, studying by himself.
Fedotenko's paintings don't follow a singular theme but do present a certain fluidity of artistic style. Whether it's a motorcycle rushing down the highway at sunset or a woman casually reading a book on a sun-soaked windowsill, the artist's works showcase his use of eye-catching colors. The stunning portrayal of the subject matter through the use of movement and environmental setting brings Fedosenko's art to life. You can feel the motorcycles rushing down a light-lined city street, imagine the feel of the warm sun on the shoulders of a young woman walking through a garden and almost hear the sound of the music accompanying the artist's ballerinas as they go en pointe in "Arabesk."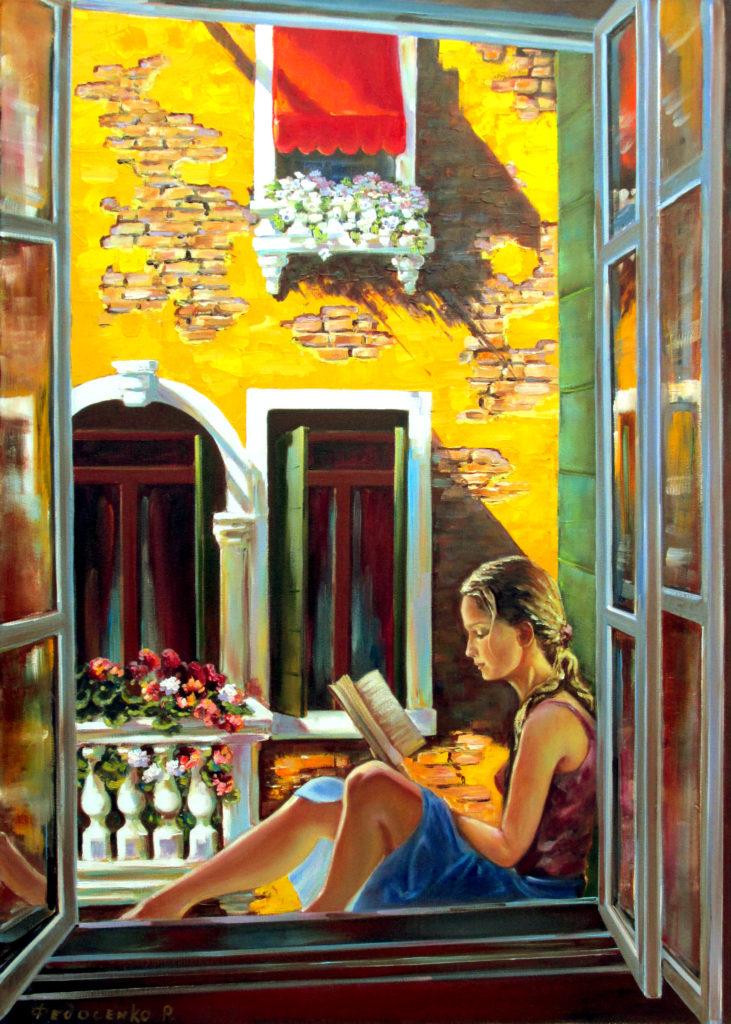 We are excited to have Roman Fedosenko, and his Impressionist (yet Realist) works, as part of the ArtistBe.com community. To see his thrill-seeking motorcycle riders, ballerinas and seaside scenes, check out his collection on Roman Fedosenko's ArtistBe.com gallery.