Spring Fever: Outside and in Your Home
With unusual weather, certain areas of the world are seeing flowers blooming early. In the south east of the United States, daffodils are shooting out of the ground and cherry blossoms are forming on bare limbs. The famous Pennsylvanian ground hog, Phil, did not see his shadow this year, thereby accurately signifying an early spring in the United States.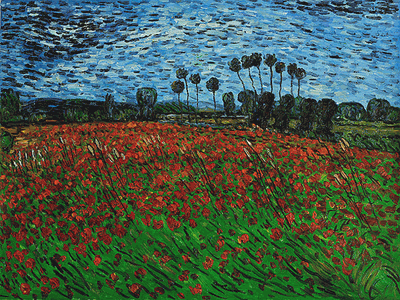 Spring is here, which means watching your flowers come up and getting a little "spring cleaning" done. While you are cleaning out household closets (and maybe even the garage this year), you are likely considering bringing spring back into your home.
Redecoration doesn't have to be a hassle. Often, it can begin with a simple element to focus the color scheme on. Since we are on the subject of spring and flowers, here are five floral paintings that may inspire your spring fever:
 
These five floral paintings will assist you in finding artistic ways to welcome spring back into your home. Discover more famous spring paintings by master artists at overstockArt.com.