Top Ten Art World Headlines of 2013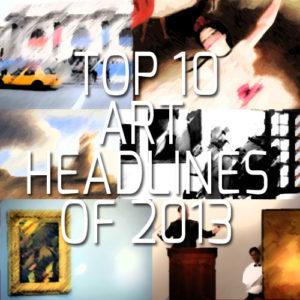 The art world, as always, had another year of mystery, controversy, car chaises, and multi-million dollar heists and auctions. Like a good "Bond" movie, the art world keeps delivering suspense and glamour all wrapped up in the beauty and elegance of the most coveted art pieces in history.
Here are the top 10 art-related events of 2013: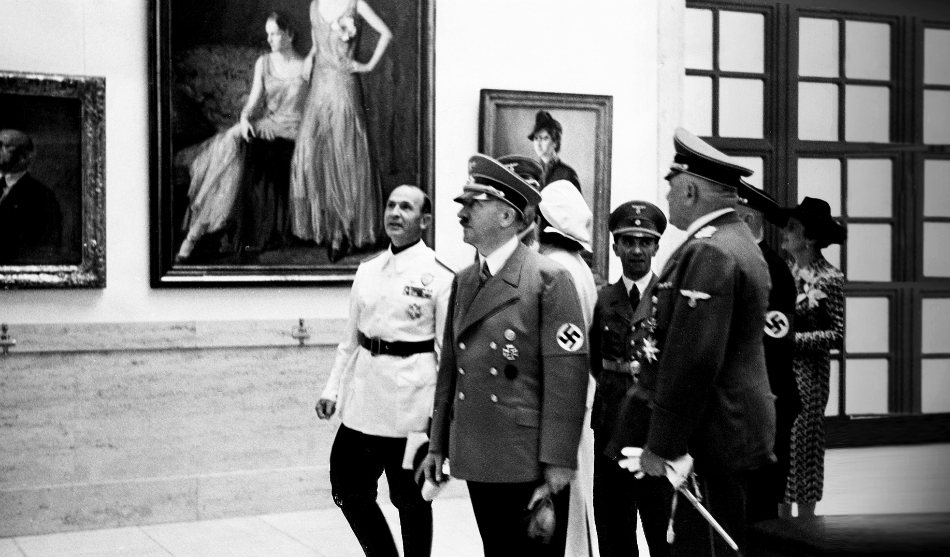 1. One Billion Euro in Art Stolen by Nazis Was Recovered But Kept Secret…
April 2013/November 7, 2013. In 2011 about 1500 paintings by master artists such as Henri Matisse, Pablo Picasso, Franz Marc, and many more recovered during a tax raid in Germany. The collection is part of Hitler's personal 'degenerate art' looting of Jews during World War II. The artists among the works are such names as Edgar Degas, Pablo Picasso, Henri Matisse, Marc Chagall, Paul Klee, Oskar Kokoschka, Franz Marc, Max Beckmann, Emil Nolde and Ernst Ludwig Kirchner. 'Focus', a German news magazine, broke the story as recently as April of 2013.
2. Francis Bacon breaks auction record with $142M
November 13, 2013. A Francis Bacon triptych that became the most expensive artwork ever sold at auction, Christie's New York Post's War & Contemporary Art evening sale blew past pre-sale expectations, bringing in a total of $691,583,000. The auction was one of two (another post-war and contemporary art sale taking place in May, $495M) of Christie's that represented "9% of the total value of global auction sales."
3. FBI: We Know Who Was Behind Massive 1990 Boston Art Theft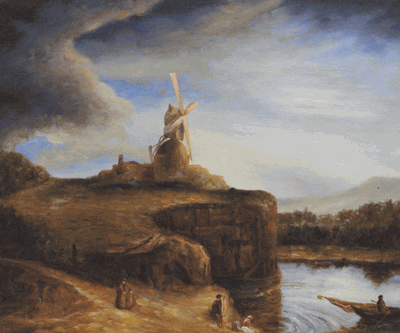 March 18, 2013. Exactly 23 years ago, on March 18, 1990, two thieves disguised as Boston police officers robbed the Isabella Stewart Gardner Museum, making off with 13 priceless paintings, previously valued at $580 million. It is said to be the most "valuable collection of stolen artwork in history: $580 million worth of famous works, including Rembrandt's only seascape, "The Storm on the Sea of Galilee," and Vermeer's "The Concert," a masterpiece valued at more than $200 million." The FBI stated the suspects are "members of a criminal organization with a base in the mid-Atlantic states and New England."  Though the FBI won't release the suspect's name, it seems the statute of limitations has run out so it can't charge anyone with the theft and the question of recovering the art hangs in the air.
4. The Met is a Billion Dollars Richer in Art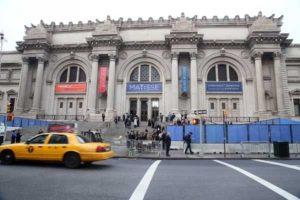 April 12, 2013. Philanthropist and cosmetics tycoon Leonard A. Lauder promised seventy-eight individual Cubist works of paintings, sculpture, and photography to the Met. It is cited as one of the most substantial gifts in the Metropolitan Museum of Art's history. Many of the works in Mr. Lauder's collection have historical significance. Two landscapes are from the 1908 Kahnweiler exhibition: Braque's "Terrace at the Hotel Mistral," from 1907, and his "Trees at L'Estaque," from 1908. Even the Met notes that "The Trees at L'Estaque' is considered one of the very first Cubist pictures that recognize a new type of perspective in the landscape, which Braque arrived at upon analysis of Cezanne's work.
5. The Degas Debate: Analyzing the Controversial Plasters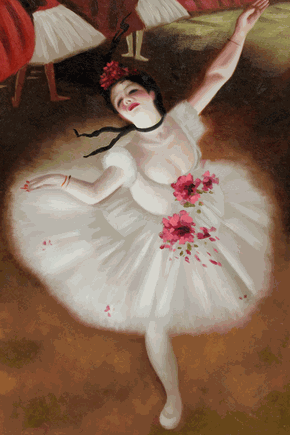 June 5, 2013. In July of 2010, 74 Edgar Degas sculptures were found in a storeroom and heralded as a possible great art find of the century, if questions of authenticity could be put to rest. A Degas scholar outlines the reasons for controversy and boldly challenges the meaning of "original" as we have known it.
6. Michelangelo Sculpture Heads To Jail
February 4, 2013. La Pietà Rondanini, one of Michelangelo's magnificent unfinished sculptures was moved to a Milanese jail, despite art historian protests. The master artist worked on the sculpture from around 1552 until his death in 1564. The city's government planned the move due to the sculpture's home Castello Sforzesco undergoing much-needed renovations.
7. Dutch Art Heist Paintings May Have Been Burned By Suspect's Mother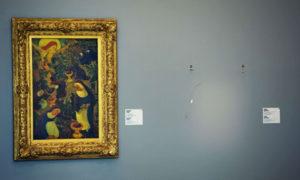 July 17, 2013. Ash from an oven contained paint, canvas, and nails owned by Olga Dogaru, whose son was charged with stealing seven multi-million dollar paintings, including works by Matisse, Picasso, and Monet. The discovery could be evidence that Olga Dogaru was telling the truth when she claimed to have burned the paintings, which were taken from Rotterdam's Kunsthal gallery in 2012.
8.  Grisly Warhol Painting Fetches $104.5 Million, Auction High For Artist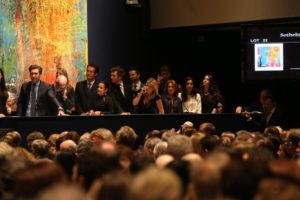 November 13, 2013. As only one of four double-paneled car crash paintings Warhol rendered in 1963, Silver Car Crash (Double Disaster), was the only work to have remained in private hands among the four. One of Andy Warhol's more startling images — a lifeless body amid the wreckage of a car crash — sold for $104.5 million at Sotheby's art auction, making it "the highest price ever paid at auction for the Pop artist."
9. Top 10 Art Sales Of 2013 Over 5% Of Market
December 19, 2013. Though many major contemporary art houses struggled this year, Forbes shares an ArtNet finding that "the ten most expensive lots sold in action so far have accounted for 669 million or over 5% of total global auction sales by value in 2013," from the post-war and contemporary art category. Christie's May and November 2013 auctions in this category accounted for "9% of the total value of global auction sales."
10. Christie's India Debut Auction Nets $15M
December 20, 2013. Described as the "Rothko of India,"  Vasudeo S. Gaitonde set a record for an Indian artist at auction, after selling for 237 million rupees ($3.7 million) at Christie's International Plc in Mumbai on December 19, 2013. 83 works were sold at the debut auction covering the last 100 years of Indian art achieving a net amount of $15 million.
Records were set in 2013, particularly by auctions in November of 2013. What do you think of the authenticity of the Degas sculptures? Is Olga Dogaru insane for burning such art treasures? What art headlines of 2013 blew you away?
We hope 2014 will yield more interesting art-related events. Art is such a vital part of our world, and we need to cherish the greats and appreciate the artists that devoted their lives to their passion.
Art is a language that all people speak that cuts across racial, cultural, social, educational, and economic barriers and enhances cultural appreciation and awareness. Without art; life would basically become boring, lifeless, and plain.