Travel the World in Jerry Sauls' Art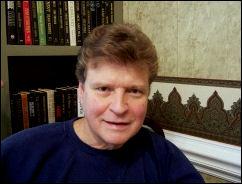 Wanderlust is the strong longing to travel and many have it, but unfortunately can't indulge as much as they would like. When you are not able to visit places around the world in real life, an exquisite piece of art by Jerry Sauls can provide an alternative. He uses his oil paints to bring some of the most majestic scenes to life in a captivating way. It allows you to take a journey without leaving your own home.
The places that Saul's chooses to paint are wide and diverse, but all have a kind of wonder about them that evokes a lot of emotion. The tumultuous and savage waves of a roiling sea are brought to life with the vivid blues and greens he uses, with enough detail to imagine them crashing into each other. The elegant landscapes of European castles are the kind of scenes from a fairytale, bringing romance to mind. Alaska, one of the last wild frontiers of America, is painted with the natural wildlife included. He even provides beautiful beach seascapes from Hawaii and the Caribbean for those longing to find a little relaxation in their daily lives.
Although the setting and subjects of Saul's art vary, they all have the same kind of beautiful imagery that has become his signature. It is a style he describes as "Realism…with a touch of fantasy." He uses colors that blend together perfectly to create the emotion he is hoping to achieve. There is a mixture of fine details, combined with an ethereal glow to his subjects that makes them better than real life. It is not just raw nature he is presenting, but nature in its perfection. He is capturing a moment for you that can be enjoyed long after the actual moment has passed.
Sauls has been a strong presence on the online market, as well having his work in many galleries and shows over the years. He considers the wider reach of the online community to be an advantage and continues to look for new ways to expand his art. For him it is a way for him to express the appreciation for life and nature with the world. While he has experimented with other mediums, oil paint still remains his favorite form and he is always gaining new inspiration from the places that he visits as he travels.
Jerry Sauls is one of the many talented and amazing artists that we have cultivated at Artistbe.com and are happy to present on overstockArt.com as well. The beautiful prints of his art are available in a variety of sizes to fit any size space and look wonderful combined with so many of our frames. Let your mind explore the many fascinating places in the world with a piece of art from this visionary painter.