Vincent's Vision: A Place Where Painters Can Find Freedom
"I always thought it was abnormal for painters to live alone. You waste your time if you stand alone." These are the words of Vincent van Gogh to his brother Theo, on 1 June 1888. The artist fostered the development of a workshop where painters would exchange ideas and experiences and make masterpieces side by side. The workshop was to be organized so that the rules of society and art schools would not enter. This was the place where artists would come from all over the place, artists who did not want to be under pressure from critics, where artists would be free to paint whatever they felt.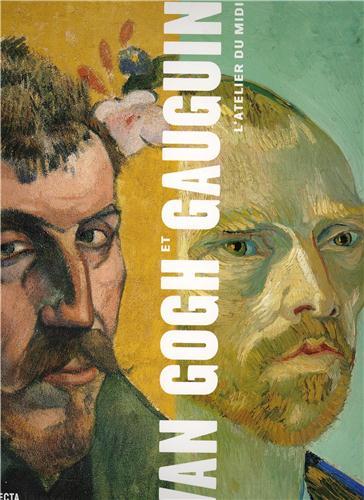 The loneliness which confronted van Gogh throughout his lifetime made him think more ardent about the possibility of making such a place on his own or perhaps with the help of a few friends. The dream of a community of artists living and working together is strongly cultivated by Van Gogh during his stay in Arles. To achieve this, he appealed through letters to Theo, Gauguin and Bernard.
The model to which Van Gogh aspired was the medieval brotherhoods. He even writes to Theo about it in August 1888. "Living like monks or hermits, having work as the dominant passion and, giving up the well-being." Van Gogh hoped that by association with other artists, the painters financial situation will not be dramatic anymore. Many had a big number of debts, while others lived in extreme poverty until the end of their lives.
This could not happen, said Van Gogh, if artists had lived together. Another model that he was inspired by was the Pont-Aven circle, the city where, in 1886, he joined with Gauguin and Bernard, a group of artists with common goals. The last model, Van Gogh was inspired by was the Japanese tradition. The artist would lead this workshop in the South and will entitle Gauguin as its "abate."
The financial support would come from his brother, Theo, as it turns out from one of the letters Van Gogh send to him: "My idea is to create and manage to leave to posterity a workshop where my successors can live. I do not know if I make myself understood, but, in other words, we make art, we manage business deals, which will be continued by those who come after us. If others say it is too far from Paris, let them say." This utopia has been maintained for a long time by Gauguin, who supported him for a while.
They would talk about founding together the "Atelier du Midi," where Bernard, Seurat and Signac would also be involved. Van Gogh's dream was shattered by the tragic event happened in Arles, when the artist cut his year after an argument with Gauguin. Before this the two started an experiment to see how this communion would work. Van Gogh instead several times for Gauguin to come to Arles to find a studio according to his ideas and be its director. Gauguin postponed his departure again and again, finding excuses in letters and financial loop-holes. In his memoirs, Gauguin explains the fact that he hesitated to honor the invitation because of a "vague instinct" that gave him the presentiment of something abnormal.
Despite this he went to Arles. The two had different personalities. One was like a volcano, and the other was boiling inwards. Thus, the friendship was rocked from the beginning. It all culminated in a tragedy. Gauguin used the whole episode as a long-awaited excuse to justify his finally leaving Arles. The two have never worked together again and thus Van Gogh's dream of having a workshop collapsed. Van Gogh came to terms with his situation quickly, and he decided not to bother with the idea of a workshop any longer. He wrote to his brother: "I have tried to get used to the idea of starting afresh, but at this present time it is impossible for me."
In his time spend in Arles, Van Gogh passed through the yellow period. The results were the famous Sunflower paintings.