2014 Art Year in Review – Summary of the Great Art Related Moments of 2014
It's a new year! That means it's time to look back and see where 2014 has taken us. Many interesting events took place this year that have elevated art-related news to be the talk of the nation. Despite high auction numbers thanks to the recovering economy, many think that the art world is slipping in popularity. Thankfully, with art, it's not all about the money!
Read on for some of the successes, stand-outs, and slips of the world art for 2014.
Van Gogh Goes to Arles
Even though Van Gogh spent much time painting in the Provence until 2014 there was no permanent museum in the region to see his prolific work. Thanks to the Fondation van Gogh, in 2014 a 15th-century mansion in Arles was converted into 11,000 square feet of gallery space. The museum will go beyond housing some of Van Gogh's most notable works (such as "The Yellow House"), and will also show contemporary works by up-and-coming artists. Arles is also the home of the famous Cafe Terrace.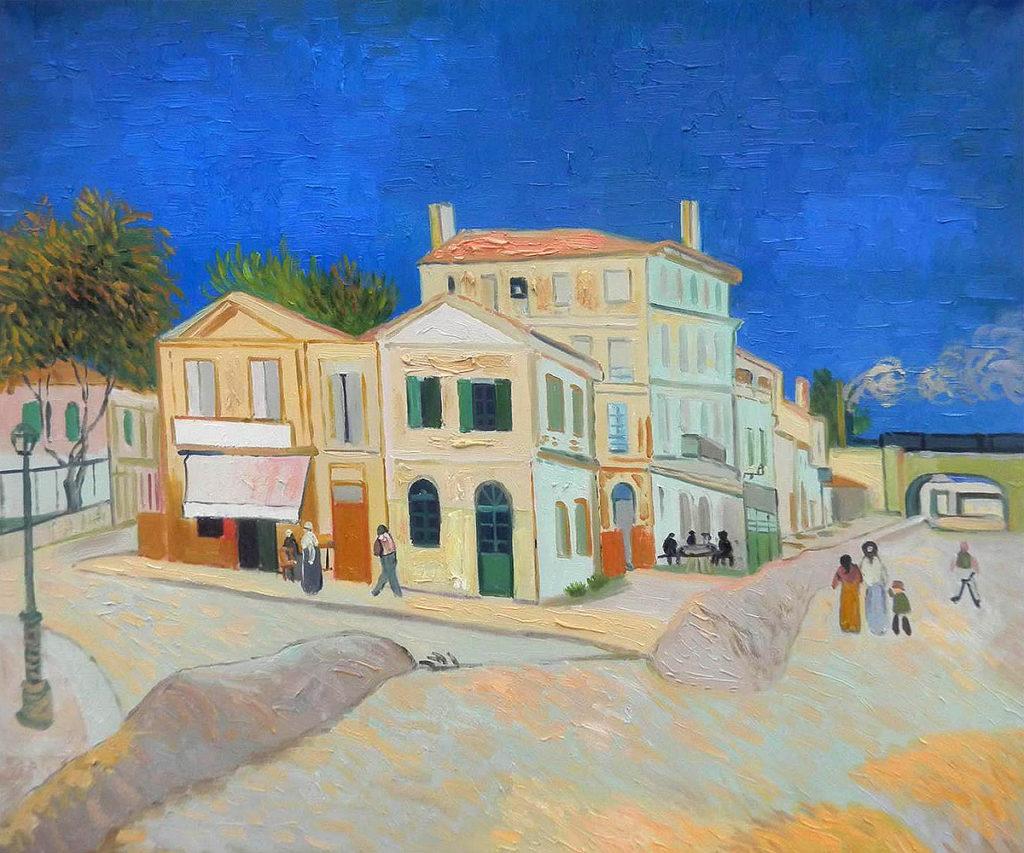 Andy Warhol's Elvis
The year also saw stellar sales, with Andy Warhol's "Triple Elvis" selling for $81.9 million and his "Four Marlons" selling for $69.6 million. The 1963 ink and silver paint Triple Elvis sale more than doubled 2012 $37 million "Double Elvis". During the same Christie's auction, DeKooning's "Clamdigger" sold for $29.2 million. This was a record sales price for a sculpture by the artist. Other stand-out sellers were Twombly's "Untitled" for $69.6 million and Koon's "Balloon Monkey" for $25.9 million.
Art-Related Stocks in the Red
While auction sales were looking up, the overall art industry stock scene was not. According to Skate's Art Stock Index (SASI), 2014 was the worst year for the industry since 2005. The sharp drop had much to do with the dip in share prices for the index's three largest companies – Sotheby's, Shutterstock, and Poly. The index total drop came to a whopping 25% dip!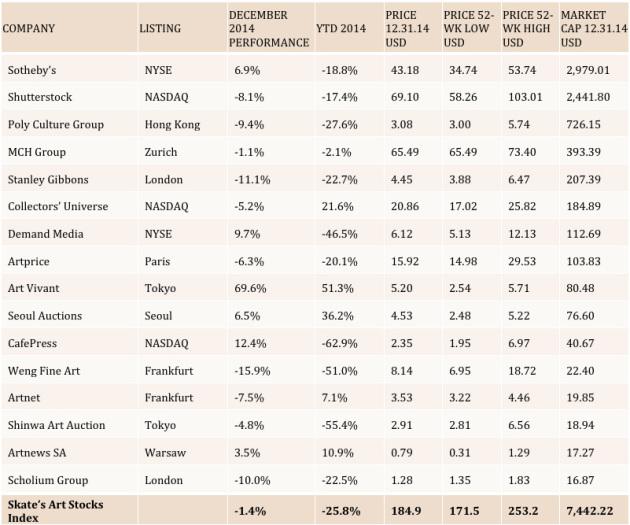 The Art Muse of the Great Artists Passes Away
The art world lost more than one notable collector in 2014. Spain's Duchess of Alba dies at the age of 88. A descendant of Francisco Goya's muse, the duchess once turned down Picasso when he asked to paint her. Another major figure, Sheikh Saud bin Mohammed al-Thani also passed in 2014. Known as one of the world's most prolific buyers, the 48-year-old was appointed Qatar's minister of culture, arts, and heritage in 1997.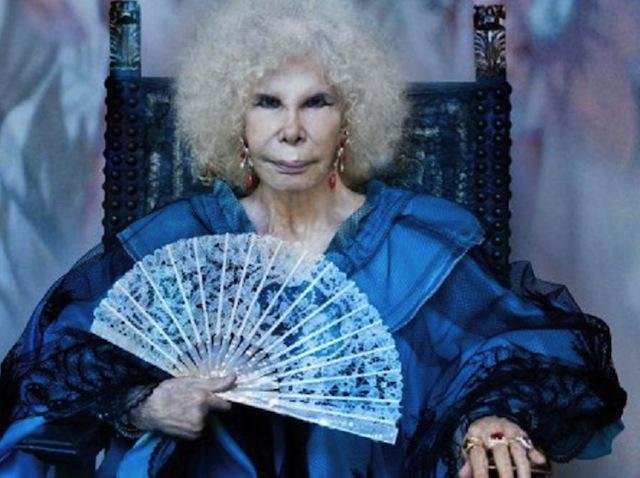 Art in the Stratosphere
Art took off in 2014. Literally. Japanese installation artist Makoto Azuma launched two botanical works into the stratosphere. Partnering with Sacramento-based aeronautics JP Aerospace, the artist launched two floral arrangements to 91,800 and 87,000 feet respectively. Bonzai!!!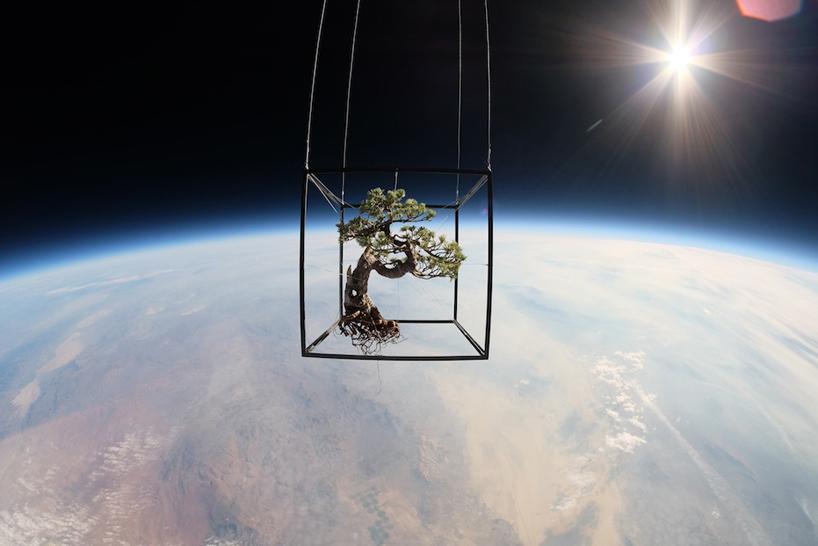 Artist Become Comes to Life!
2014 was the year a new player in the art market came to life: Artist Become (ArtistBe.com) jumped on the scene and has been causing quite a stir in the art world. The revolutionary platform evens the playing field and allows contemporary talented artists to get known and paid for their art. The unique position of ArtistBe.com as a free platform with an extensive connection in the art and decor industry has allowed for its phenomenal growth this past year and a prominent spot on IR Magazine's HOT100 List. Platforms such as ArtistBe.com allow artists from every corner of the globe to get exposure in front of millions of potential fans and become a part of the art world conversation.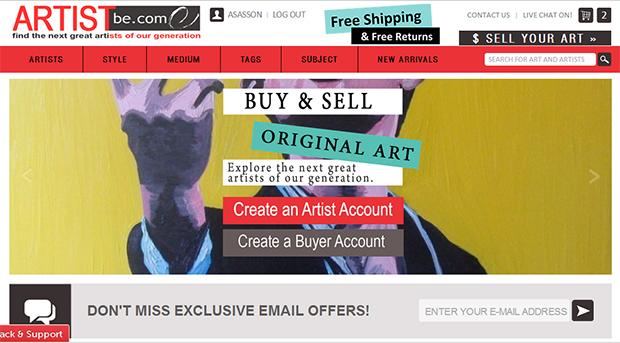 Jailed for Art Attack
The 2012 assault on Claude Monet's "Argenteuil Basin with a Single Sailboat" was resolved in 2014. The year saw the verdict and jailing of Andrew Shannon, the man who punched a hole in the Impressionist art. After an extensive restoration, the artwork is back on display in the National Gallery of Ireland.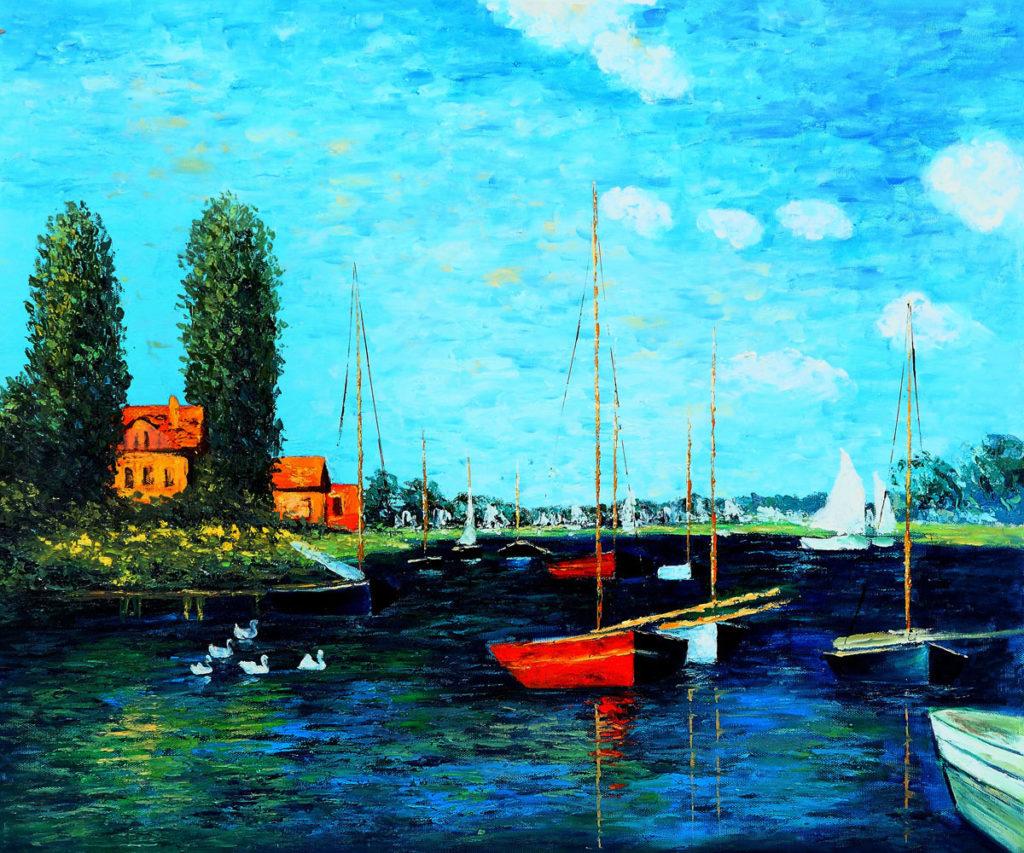 There were many other art-related events this past year, what are your favorite? what do you feel like we've missed? if you have any event you would like to add comment below and we will add it on here. On a personal note, I wanted to thank you our readers of ArtCorner.com, this year has been a special year for us. Thank you for your insights and occasional comment and contribution, we will try and keep delivering great art-related news in 2015 and look forward to being a part of your morning coffee break.