Capturing Life on the Farm in Art
October has a lesser-known holiday on the 12th called Farmer's Day. We rely on farmers to help keep the food supply moving and to help keep the world fed. There is no better way to show your appreciation than hanging a little farm inspired art inside your home. It doesn't matter if you live in the country or in the city, these pieces will make you feel like you are right where nature provides.
Pierre-Auguste Renoir – The Farm
Painted at the estate of Les Collettes at Cagnes near Nice, The Farm by Pierre-Auguste Renoir is one of several representations of the farm he painted in his later career. The beautiful farmhouse depicted in the background, surrounded by trees, is not the one the artist lived in but was on the same estate. Bring a little of the scenic beauty into your own home with this lovely piece.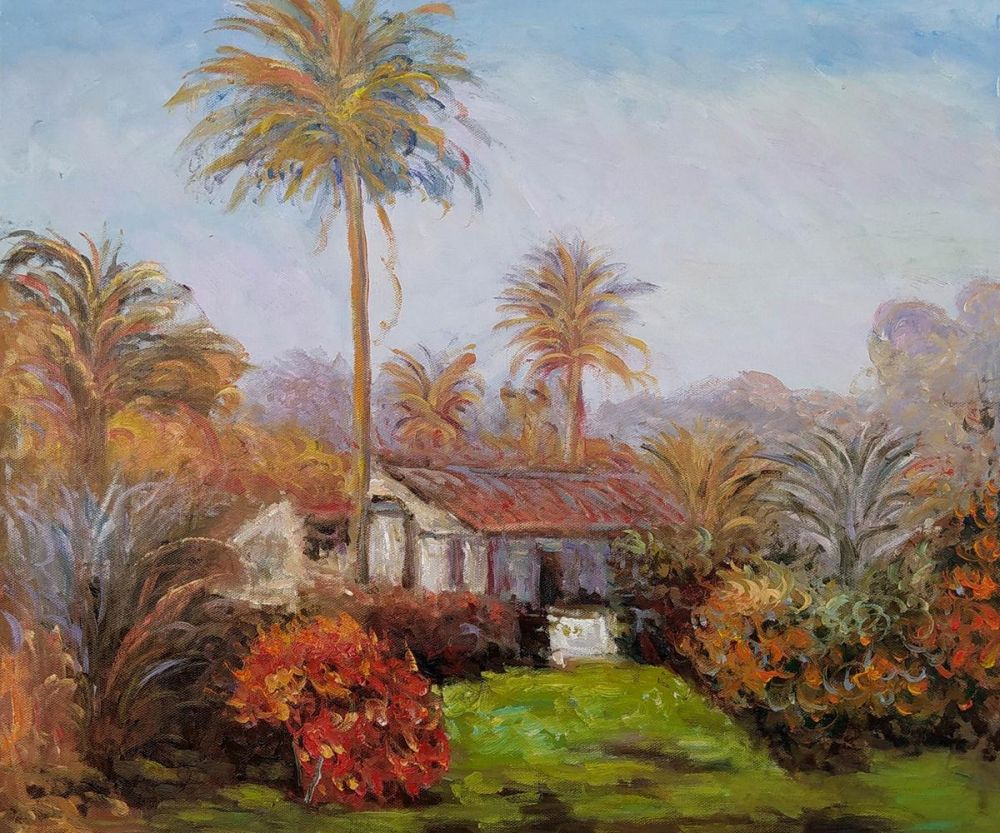 Claude Monet-Small Country Farm in Bordighera
Claude Monet went alone to the tiny village of Bordighera intending to only stay three weeks and ended up staying over two months. He became absorbed in the brilliant hues of the lush landscapes and created many beautiful work s from it. Small Country Farm is one of his most accomplished pieces in that series. Let the warm tones and broad brushstrokes compliment the colors in your space.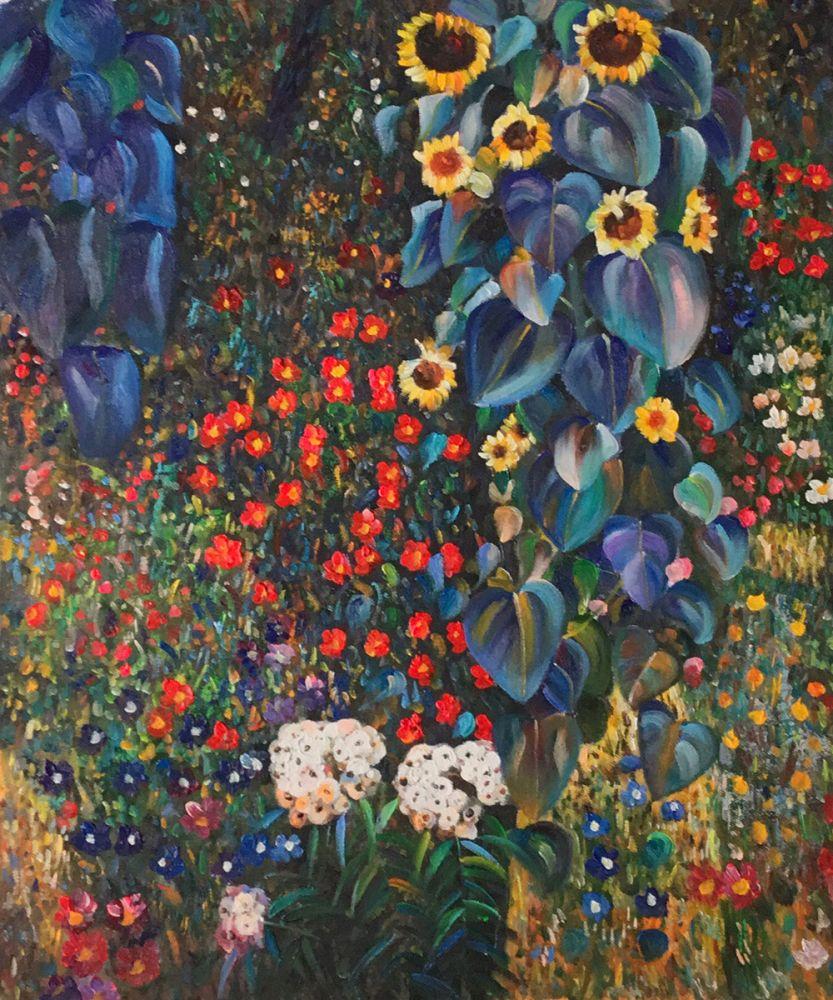 Gustav Klimt-Farm Garden with Sunflowers
Gustav Klimt's admiration for the Post-Impressionists is evident in Farm Garden with Sunflowers, one of his most colorful and lush floral paintings. At first glance you notice that prominent sunflowers in the foreground and the field of poppies behind it. Klimt manages to put his own stamp on this scene by using especially vibrant colors and an incredibly high level of detail throughout the piece. Enjoy the glamorous colors and textures all year long with this unique piece.
Henri-Edmond Cross-The Farm, Morning
The Farm, Morning by Henri-Edmond Cross was a pillar of the Neo-Impressionism movement. The Farm Morning, was given to Henri Matisse as a gift, part of a collection that Henri-Edmond Cross had painted in observation of different times of the day. The use of the dots to contribute to the image as a whole brings the audience into the scene. Impress all your guests by hanging this in a prominent room.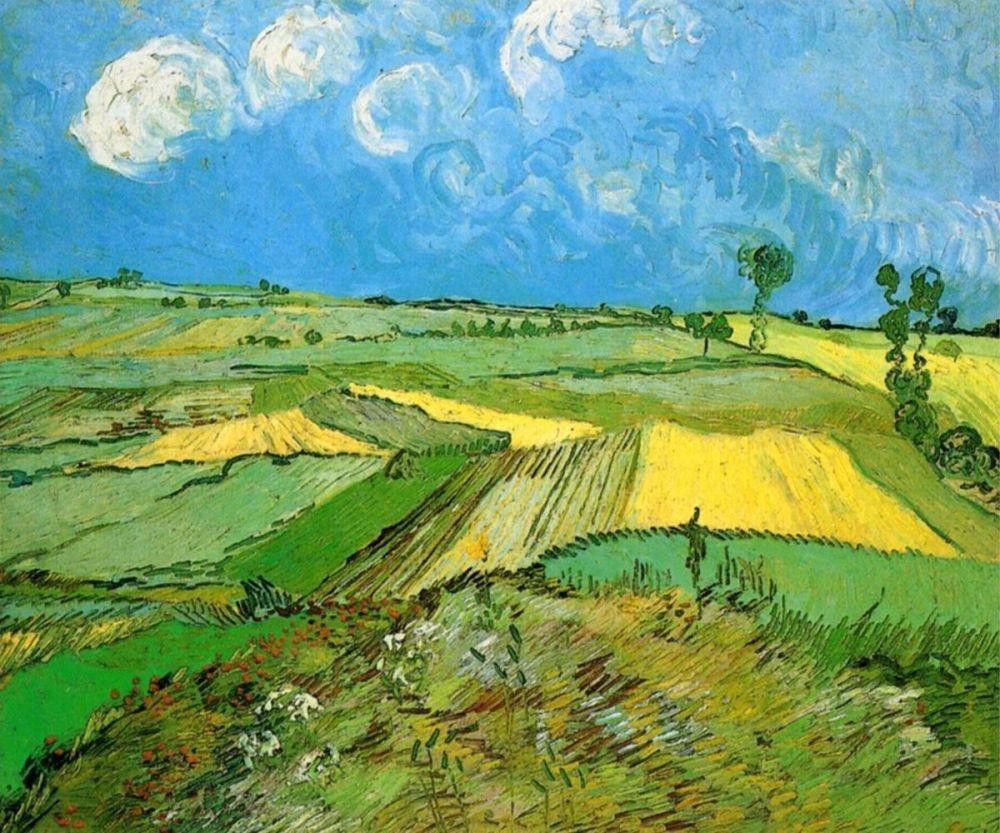 Vincent Van Gogh – Wheat Fields at Auvers under Clouded Sky
Wheat Fields at Auvers Under Clouded Sky by Vincent van Gogh features brighter, sunnier tones than in some of his moodier works, but it still retains that fantasy-like feeling with swirling brush strokes and undeniable movement. These aerial view of the beautiful patchwork of fields will bring a bright focal point to your home or office.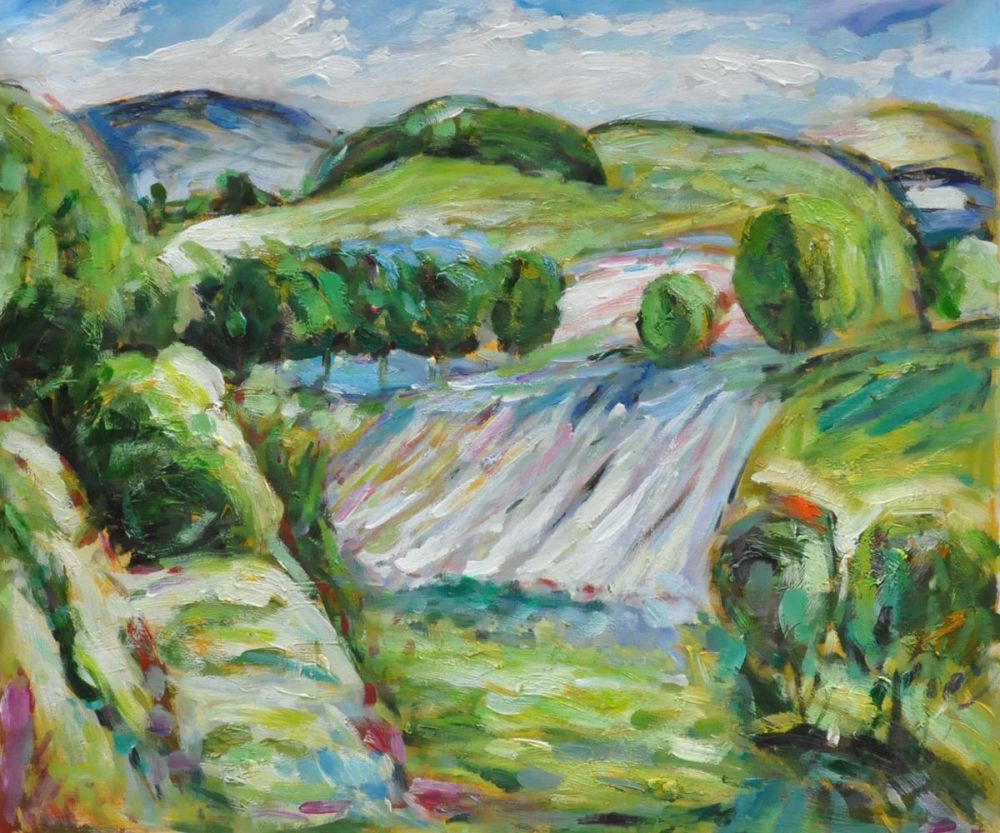 American modernist painter Alfred Henry Maurer started painting in realist techniques, but eventually developed his own unique landscape style. In Fields, he aimed to intensify nature in a way that differed drastically from reality. It depicts entrancing, rolling hills in swaths of greens and blues, with the artist's signature masses of pigment creating depth and texture. Bring the beauty of the outdoors in by hanging this where everyone in the house can admire it.
This is just a handful of pieces that we think might inspire you to show your appreciation to the farmers that help feed the world. If you don't find what you are looking for on this list, feel free to browse our wonderful landscapes gallery for more ideas.