Gift Guide for the Holidays: Mom and Dad
As the end of the year approaches, it is time for overstockArt.com's annual Gifts for Mom and Dad guide.
Growing up, many of the fondest holiday memories are the ones we spent with our parents. Often, it was that mother or father figure in our lives that did everything they could to bring us good cheer. Now you can return the favor by giving them something they will adore for years to come.
Here are some of our favorite pieces and perfect gifts for Mom or Dad:
Gift Guide for Mom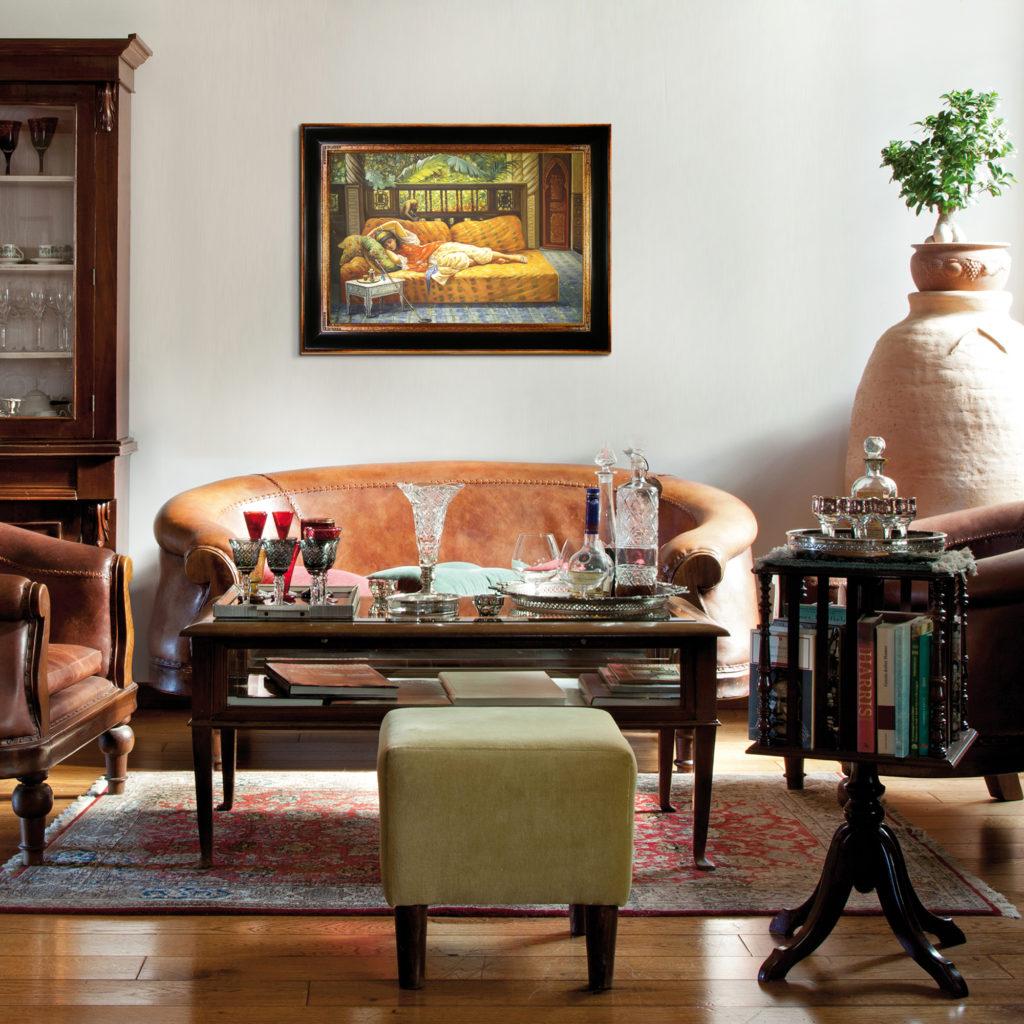 Frederick Arthur Bridgman was an American artist from Alabama and studied art in New York. Later, he moved to Paris where he was influenced by the French artist, Jean-Leon Gerome. Bridgman's work, however, used many bright colors and high contrasting dark and light tones, visibly showing textures and strokes.
Though the original date of creation for this piece is not known, its beauty is timeless. The Siesta is an open and welcoming piece that draws you into a new world using its vivid golds and reds. This painting would be perfect to hang in a mother's living room to give it a more exotic atmosphere.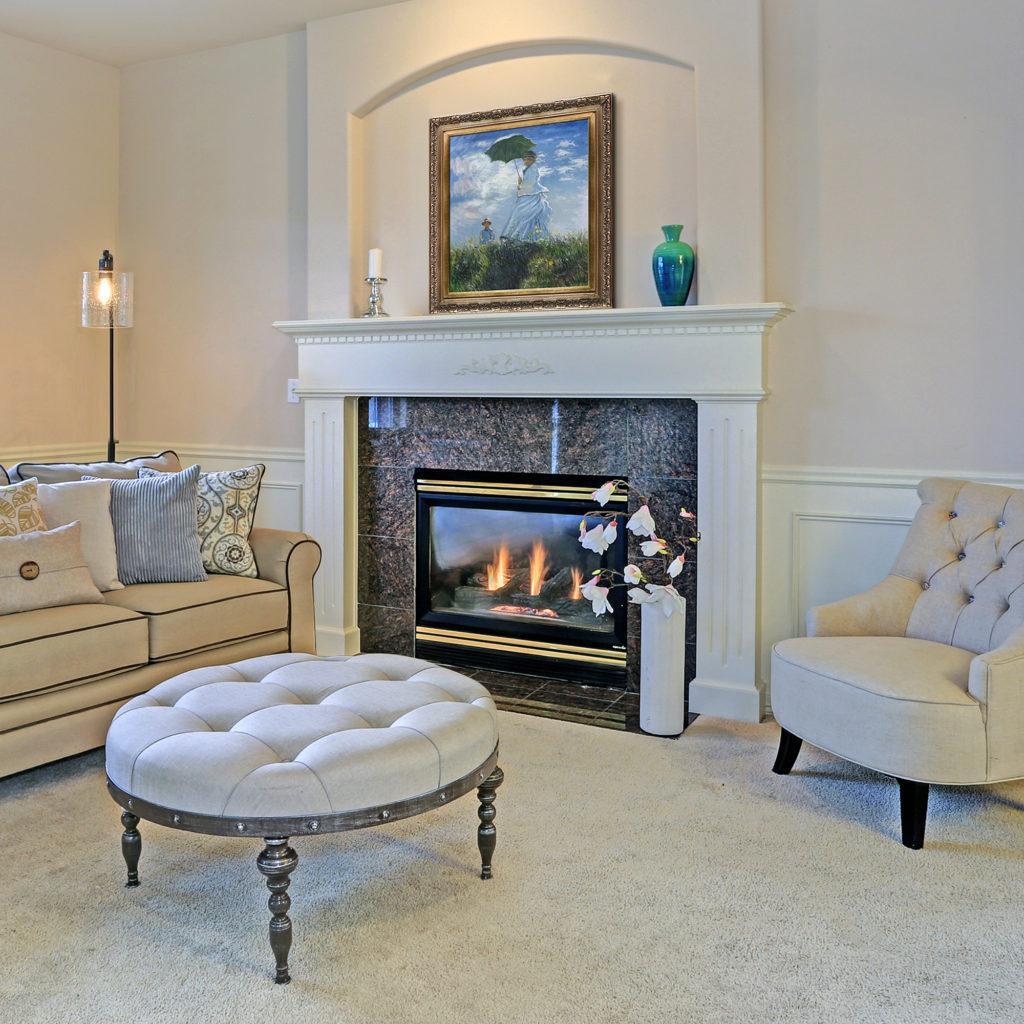 The famous Claude Monet painting, Madame Monet and Her Son is a beautiful impressionist painting by one of the masters of the movement. In this painting, Monet portrays his first wife Camille and their son Jean on a summer stroll outside their home in Argenteuil, France. Camille's veil, dress, and parasol are billowing in the wind, with an upward perspective helping her stand tall in the eyes of the viewer.
Monet's lifelong obsession with the nature of color and light is on display, with grassy shadows countered by the bright blue sky. Give mom a warm summer day that will last all year round.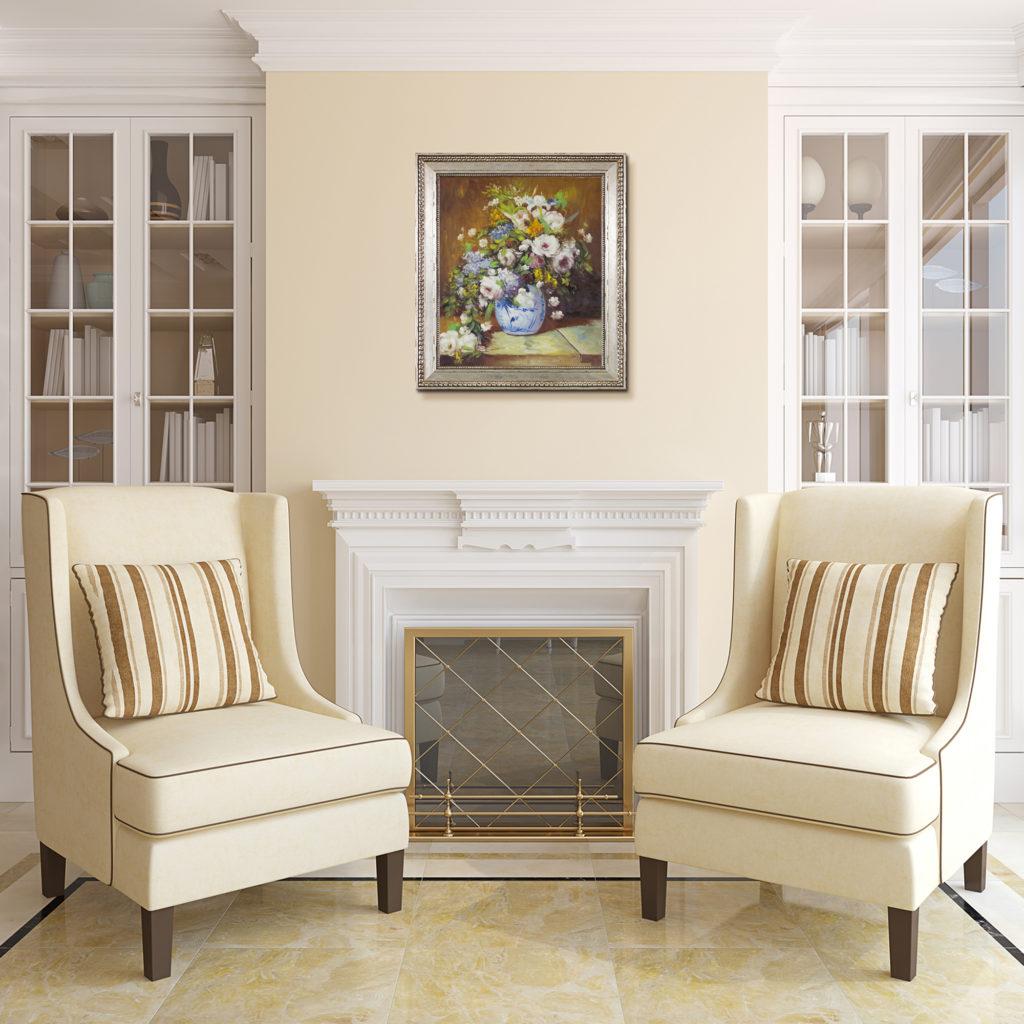 One of Pierre-Auguste's most striking still life paintings is Grande Vase Di Fiori. The level of detail and dimension he created in this work were unparalleled by his peers at the time. Using Impressionist techniques, he was able to focus on a single subject while still creating the sense of a moment captured in time.
The lush florals in this painting look soft and silky enough to touch, yet there's still a dreamy quality that makes them seem almost otherworldly. Give your mother a bouquet that will never wilt with this amazing still life.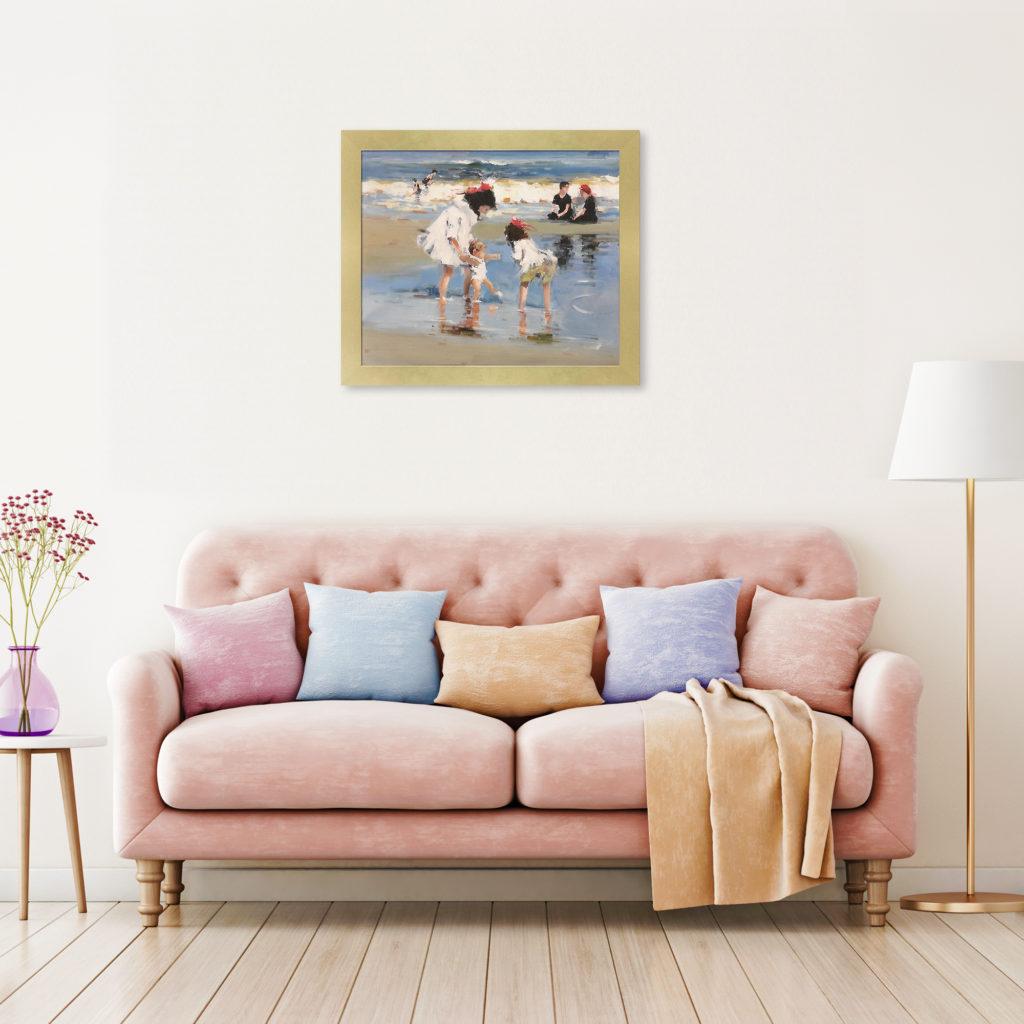 Edward Potthast was a notable American Impressionist painter, strongly influenced by the French Impressionists. He is best known for his leisurely scenes of people playing on the beach. In Children Playing at the Seashore, we see a lighthearted vision of young children guiding a small baby's first steps in the shallow puddles left by the ocean's waves. There's a gentle airiness to the scene, balanced by the two dark figures seated in the background.
With his soft wash of colors and dreamy, flowing brushstrokes, you can almost feel the warm breeze. This would be a wonderful reminder of family vacations that your mother can enjoy anytime in the comfort of her home.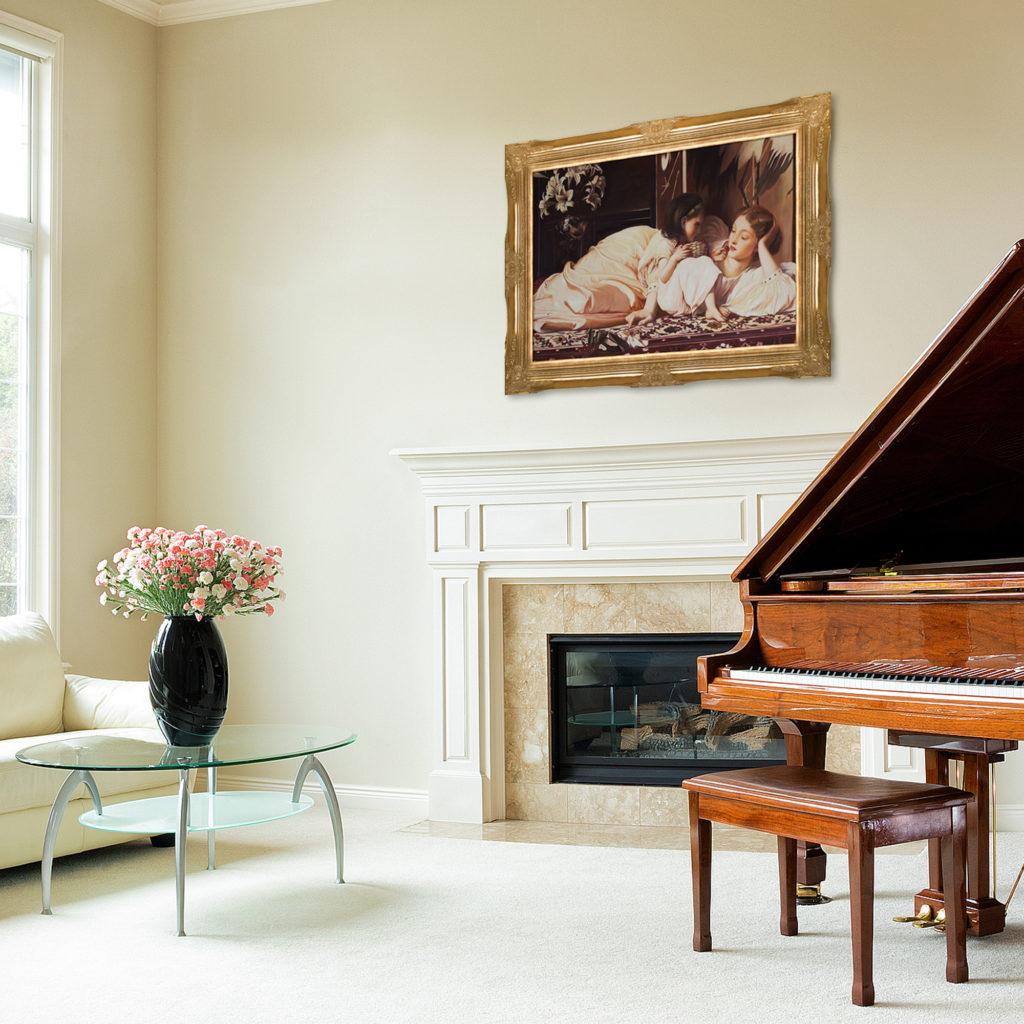 This unique work pays tribute to Leighton's association with the Pre-Raphaelites movement. Painted in 1865, Mother and Child depict a comfortable Victorian interior with an ethereal mother and child tenderly interacting.
His use of a softer color palette and attention to detail makes the piece feel alive. Certainly, this beautiful oil painting in an elegant frame would make the perfect piece for any mother who is a classical art-lover.
Gift Guide for Dad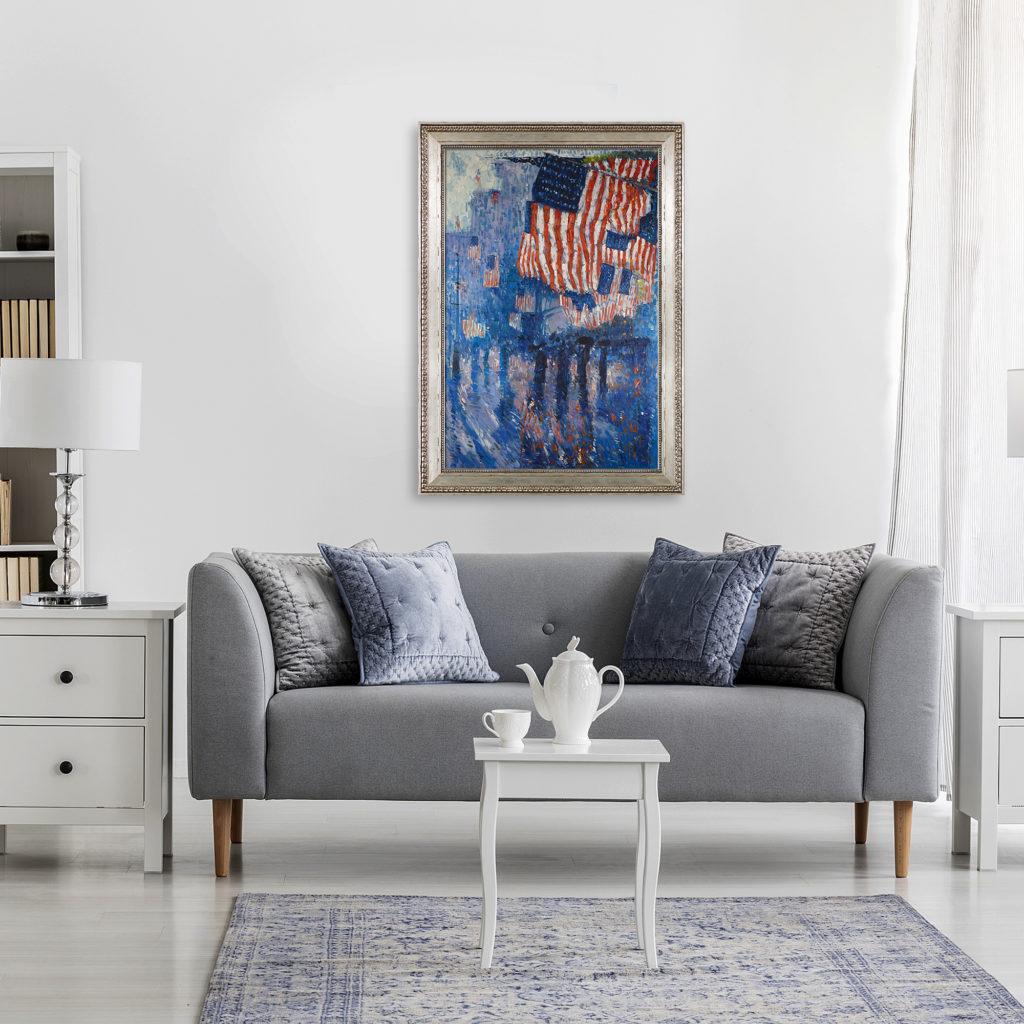 The Avenue in the Rain, by Childe Hassam, stands as a strong symbol of Americana. For instance, the painting features American flags prominently with a foggy background making the bright colors of the flag stand out. The balance of color and subject is why this piece is the perfect addition to our gifts for mom and dad guide. The original was painted not long before the United States joined the First World War when Patriotism was at an all-time high.
This particular painting has hung in the Oval Office for the last three administrations. Show your dad how much you admire his patriotism by getting him this beautiful painting.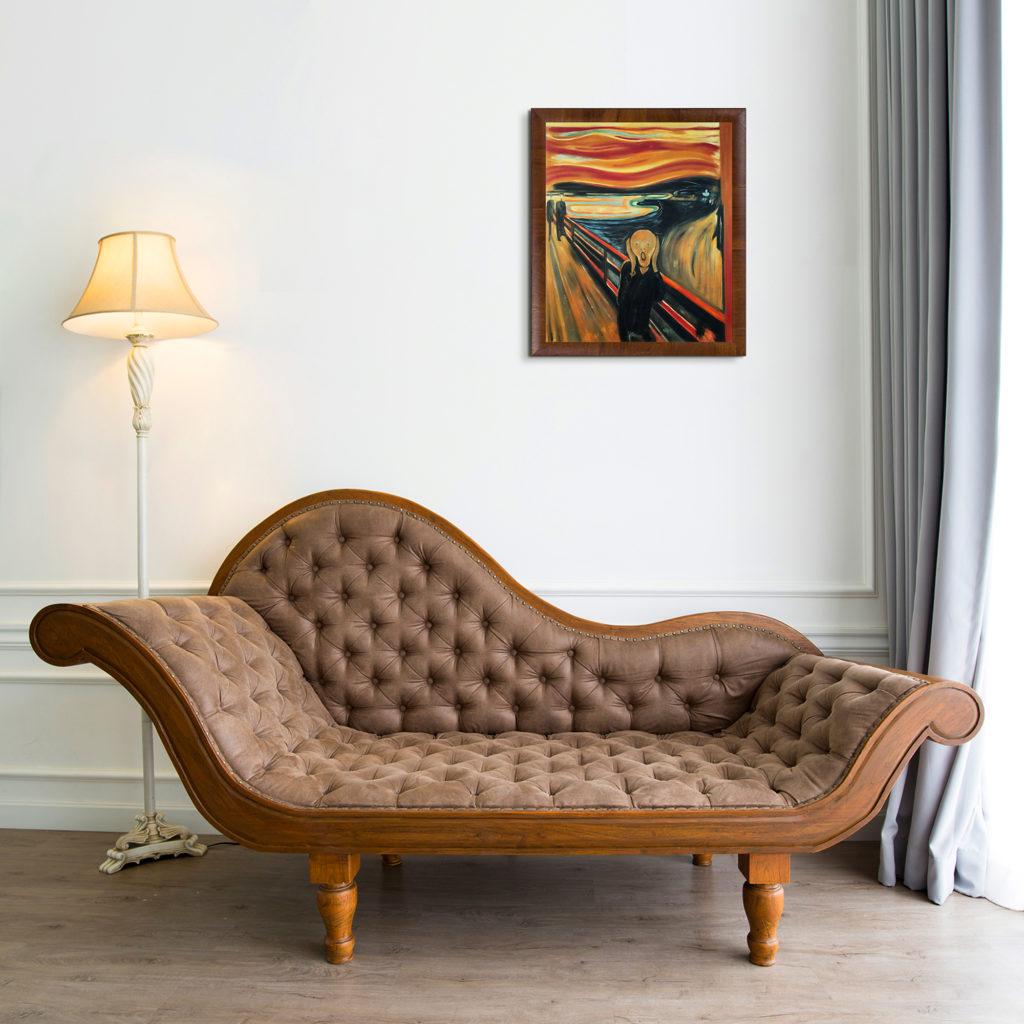 Perhaps the most instantly recognizable modern art image is Edvard Munch's The Scream painting. For many, the swirling colors and look of desperation perfectly represent the torment and frustration of modern life.
Even though it was painted over one hundred years ago, much of the feelings represented still resonate today. It is indeed a timeless masterpiece and it is a powerful expression of the human experience. Give your own father a way to express his emotions with this vibrant work of art.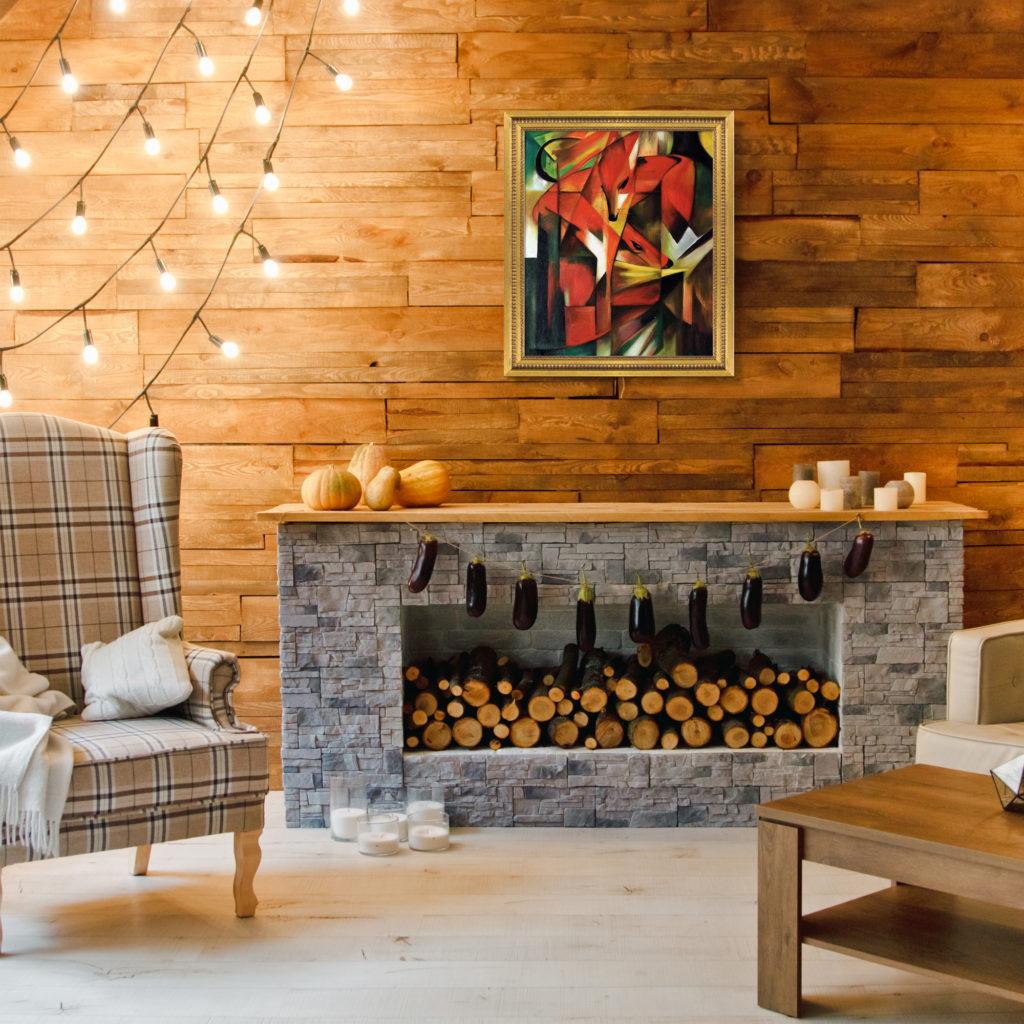 The Fox was created by famous German Expressionist painter, Franz Marc, just three short years before his untimely death in World War I. Marc took a unique approach to Expressionism in depicting a number of nature and animal subjects.
His works are also noted for their incredibly intense and vivid color choices, even with seemingly docile subjects such as the fox shown here. Likewise, this is an energizing and stunning piece that would be perfect for the hunter in your family.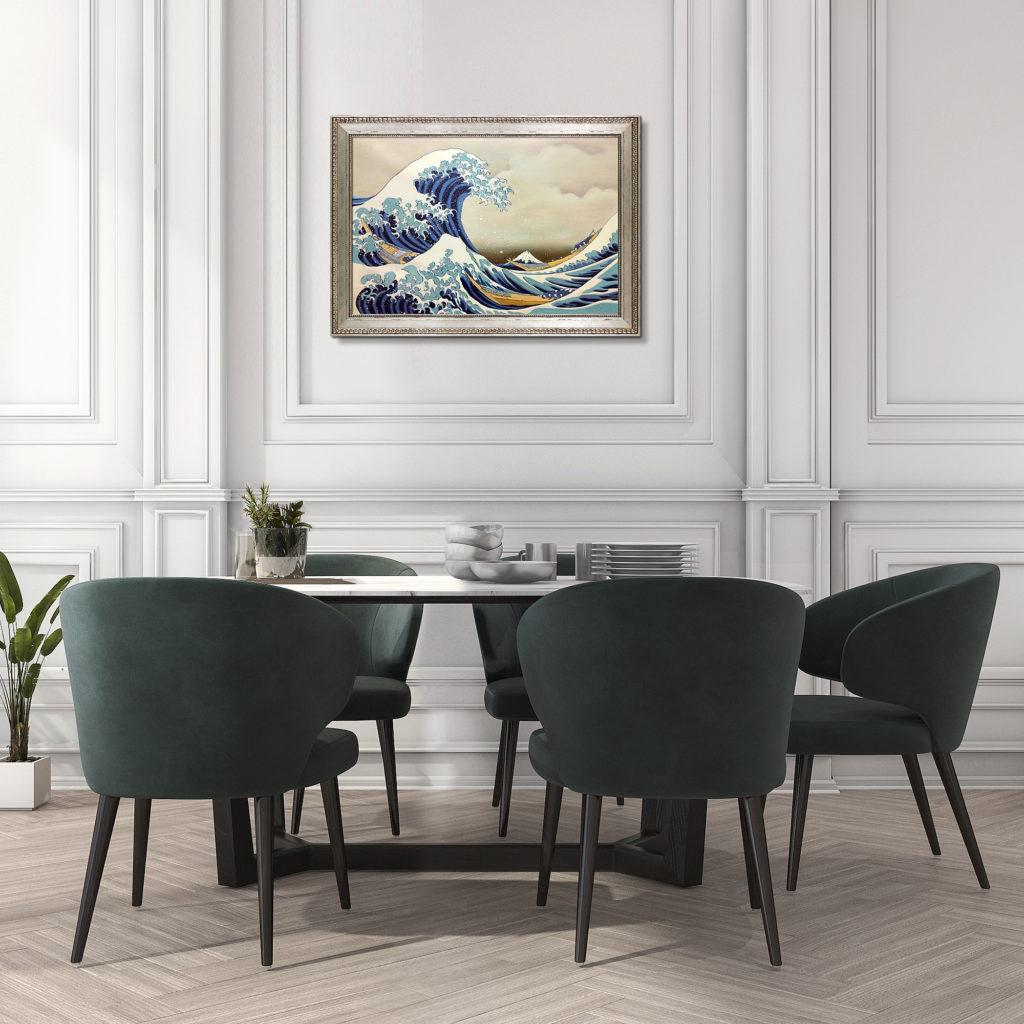 The power of nature is beautifully captured in The Great Wave off Kanagawa by Katsushika Hokusai. This masterpiece was created as a woodblock print sometime around 1830. In addition to being Hokusai's most famous work, it is one of the most recognizable works of Japanese ukiyo-e art. With a towering wave about to crash into the sea and Mount Fuji in the background, this wave painting is a testament to the impressive magnitude of natural forces.
While impressions of The Great Wave off Kanagawa original can be viewed in select art museums, you can offer this as the perfect gift for the adventuring father figure in your life this holiday season.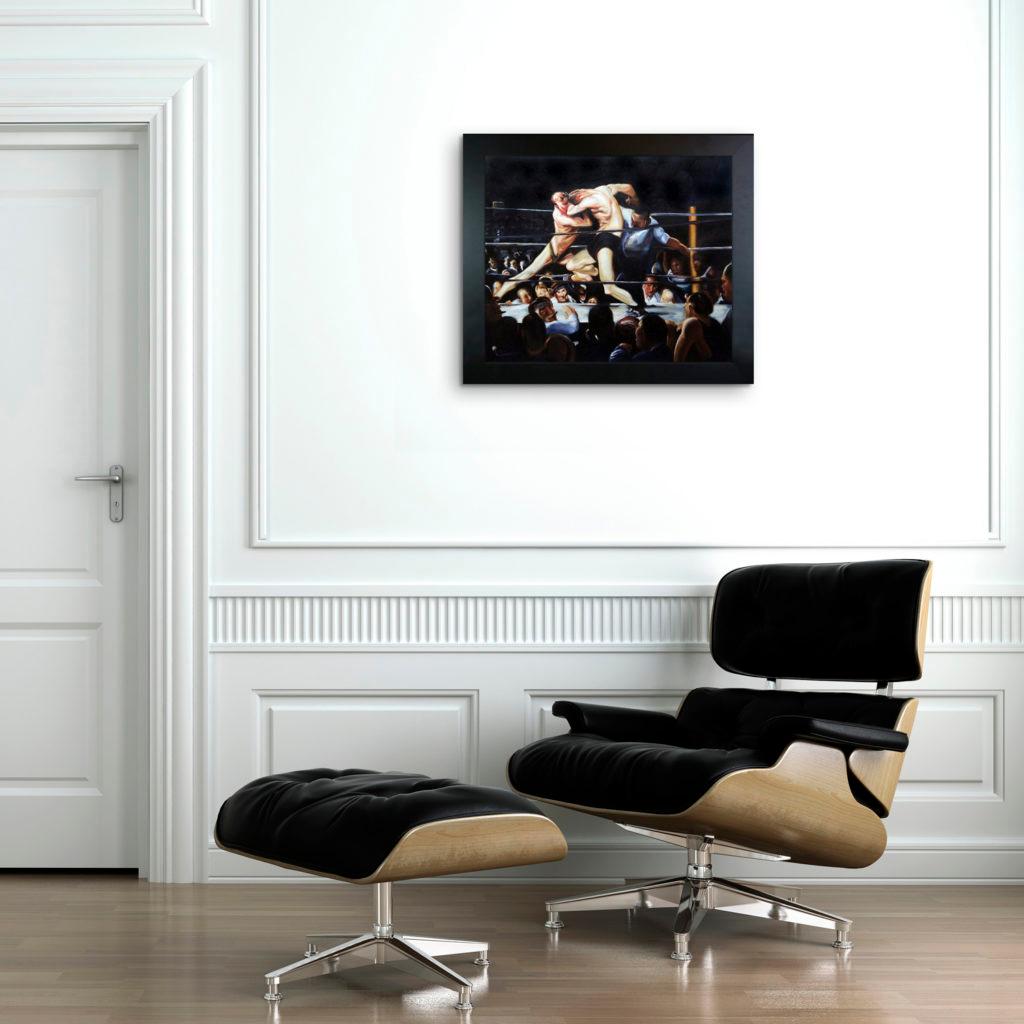 An athlete himself, George Wesley Bellows depicts the brutal sport of boxing in vivid detail. Bellows uses stags locked in combat to relate the violent world of boxing to violence in nature. The spectator's expressions are contorted and just as frenzied and passionate as the fighters themselves.
Considered an enduring piece of art, the intensity of this painting comes to life on canvas. This would be the perfect gift for a sportsman who also loves fine art.
In addition, if you haven't found what you are looking for here, try browsing our best sellers gallery as well. It is brimming with some of the most notable and recognizable pieces of art in the world. We also have gift galleries with lots of suggestions for gifts for the entire family. We are certain you will find something your Mom or Dad will love!