Gift Guide for the Holidays: Husband and Wife
We are continuing our series on gift guides by bringing you a collection of our top 10 gifts for husband and wife.
As the holidays quickly approach and you begin to shop, one of the most important people to think of is your significant other. Sometimes it's difficult to find the perfect gift to surprise your husband or wife. Because this person is so important, you certainly don't want to disappoint.
Here are some great art suggestions from the overstockArt.com family that we think will impress the person you love:
Gift Guide for Husband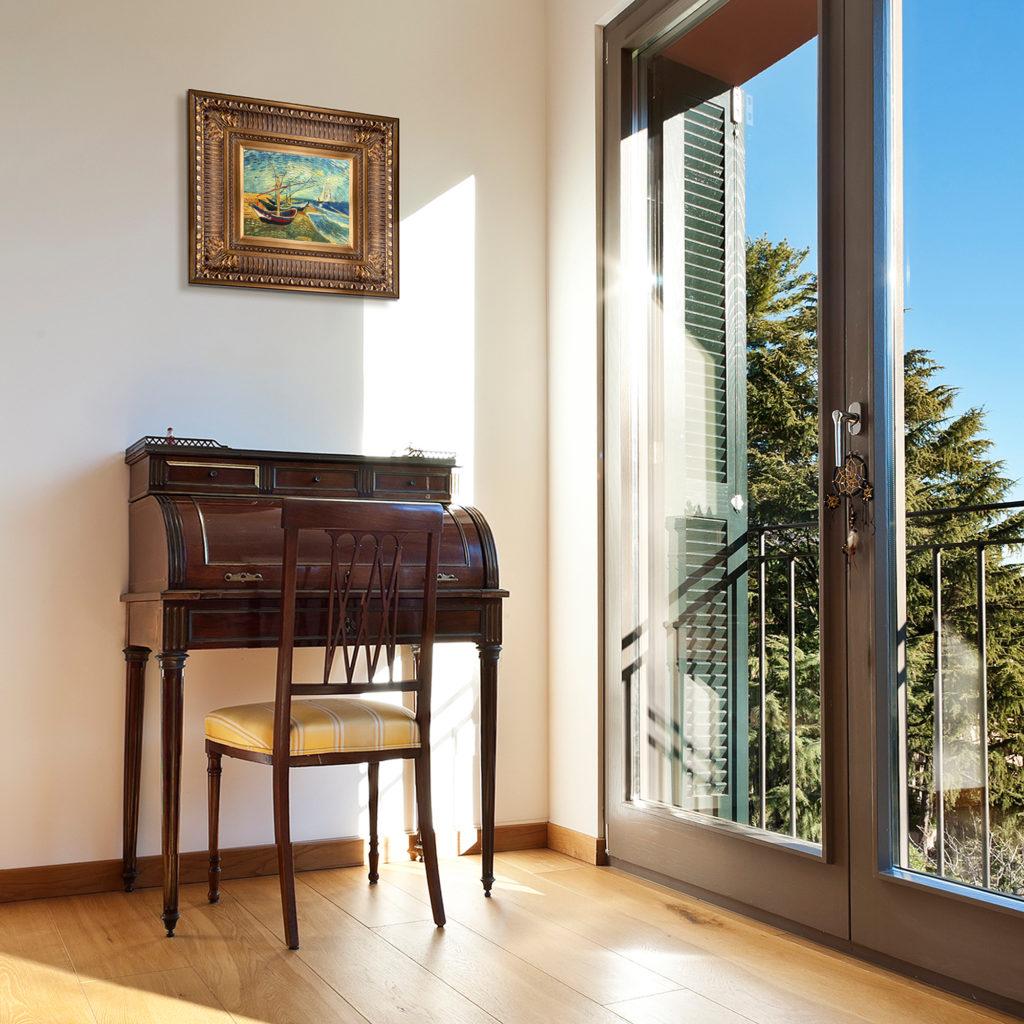 One of the most famous paintings by Vincent van Gogh, Fishing Boats on the Beach at Saintes-Maries, now resides in the museum of his namesake in Amsterdam.  
Van Gogh's restless spirit and depressive mental state layered his artistic work with great joy and, sadly, equally great despair. Known as a prolific Post-Impressionist, he produced many heavily biographical paintings and this piece depicts the boats he often admires along the shore.
This would be the perfect gift for someone who enjoys calming, nautical artwork.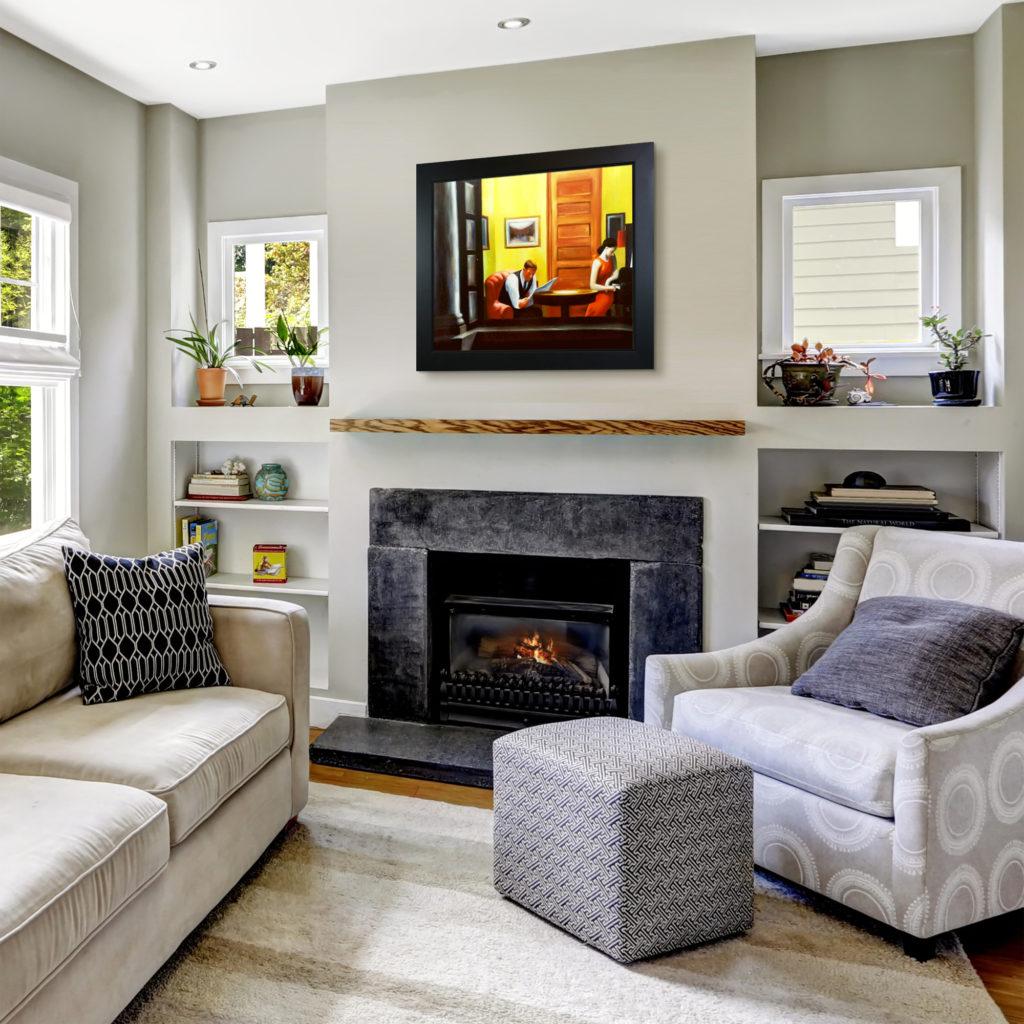 In his paintings, Edward Hopper's Realist style was used to highlight the nature of American life in the early to the mid-20th century.
The simple yet mysterious scene in Room in New York is one of many paintings where a voyeuristic perspective adds deeper meaning to the piece. Painted from the outside looking in on another person's home, this painting shows a couple quietly sitting at home and the comfort of the subjects shows that they don't realize they are being watched.
This would be a great addition to any Modern American art collection. It's easy to see why this painting made our list of top gifts for husband and wife.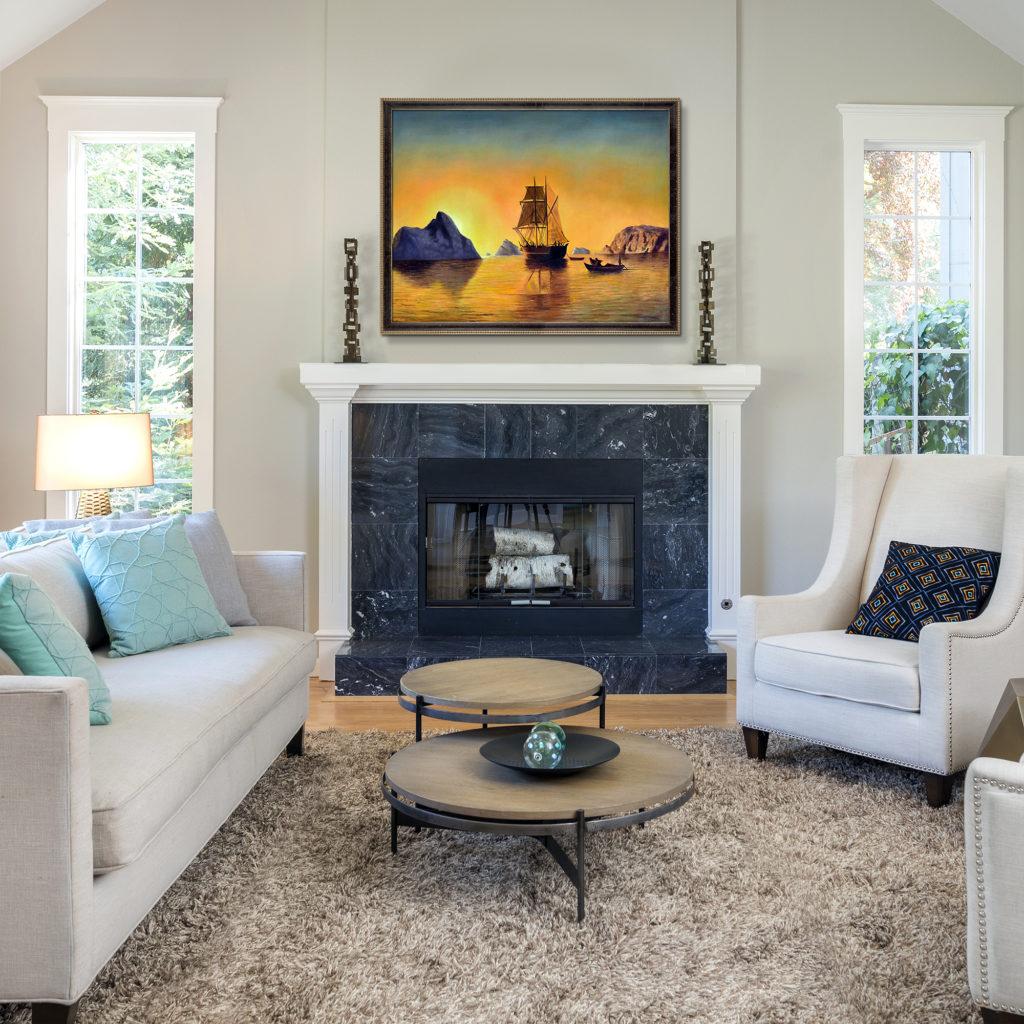 The arctic may sound like a stark, cold, and unforgiving place, but William Bradford saw this region in another way.
Arctic Scene shows golden light infusing the canvas from edge to edge, illuminating glacial formations along with a towering ship. This masterpiece displays the arctic region with a sense of hope, bravery, and adventure.
At the same time, this piece demonstrates Bradford's incredible mastery of American romanticism.  A stunning level of detail and gorgeous use of color across a vast landscape dance across the canvas. Show the one you love you are ready to adventure together with this stunning piece of art.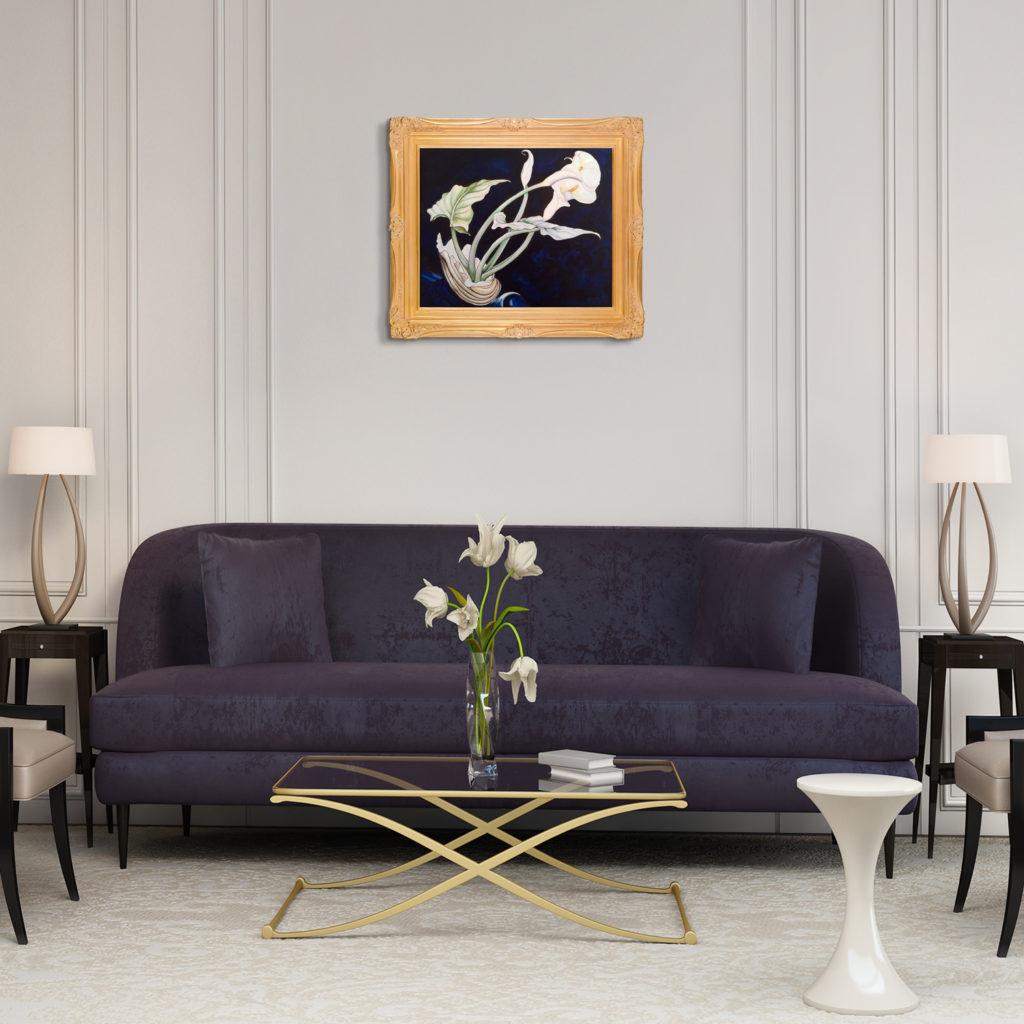 Calla Lilies was painted by Charles Demuth following his friend, Bert Savoy's death.
This artwork shows distinct characteristics of Demuth's style, Precisionism. Precisionism combined the movements of Cubism and Futurism to create a style that uses bold colors and very exact and precise lines.
The shell, wave, and lilies symbolize Savoy's complex life.  When looking at the painting, the lilies seem almost to be affectionately holding each other in a tender embrace. With the deep blues and soft whites, this painting combined both masculine and feminine charm.
A man who has enjoyed classic beauty will love this hanging on his bedroom wall.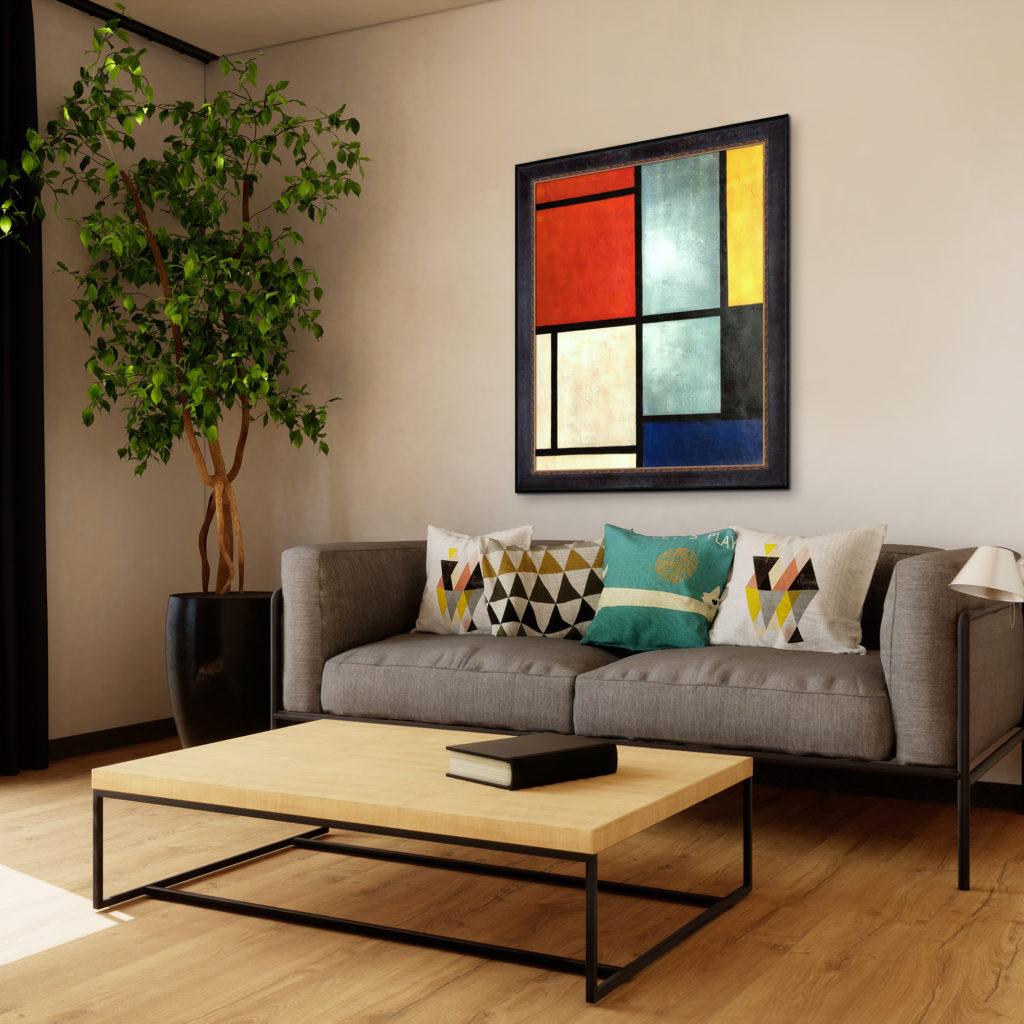 Tableau 3 with Orange-Red, Yellow, Black, Blue, and Gray was painted by Piet Mondrian. This piece was part of the defining shift during Mondrian's career where he limited his palette to only white, black, gray, and the three primary colors.
Mondrian created compositions of rectangles of color that were meant to be the simplification of elements. The assortment of lines and blocks of color create a sense of rhythm, echoing modern life.
The piece is a must for any fans of modern art, including your special someone.
Gift Guide for Wife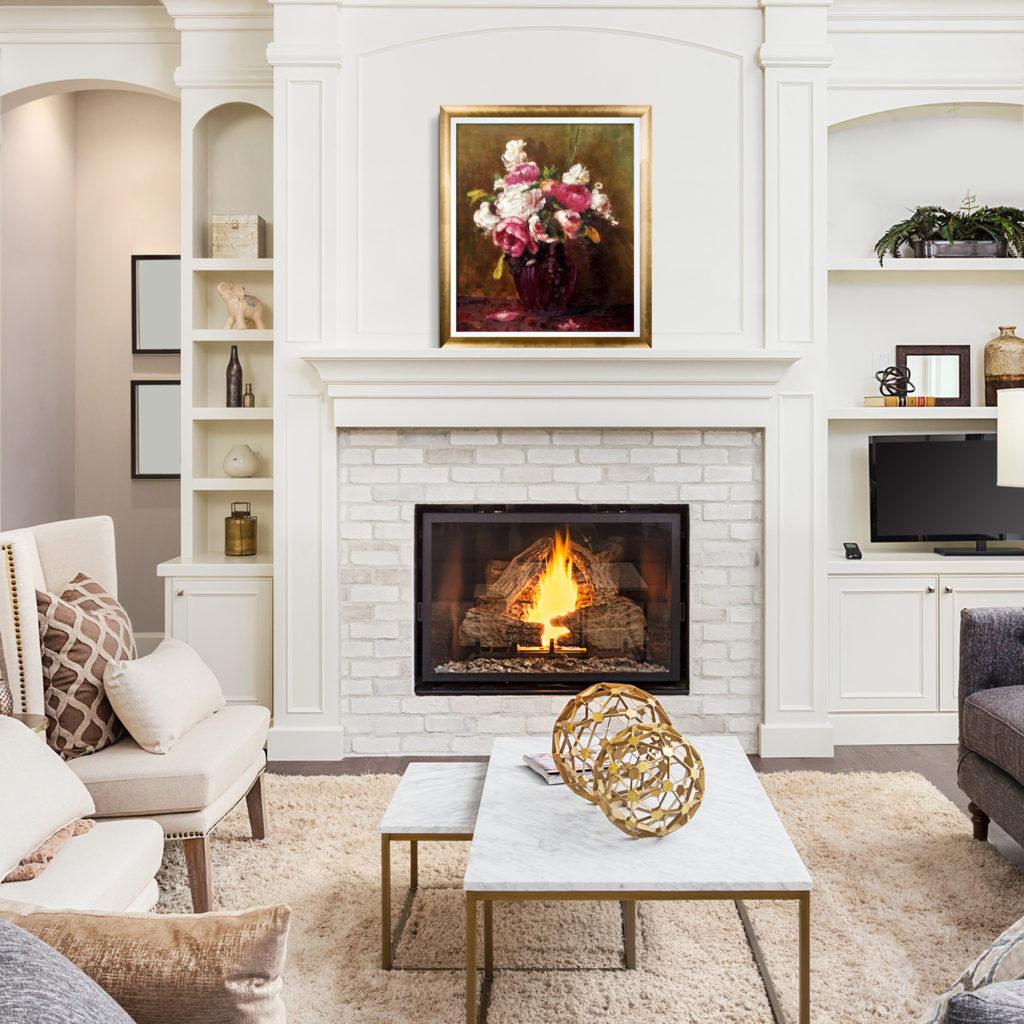 White Peonies and Roses, Narcissus is a standout piece by Henri Fantin-Latour and showcases the use of light and bold colors.  Many people find this beautiful piece reflects a true appreciation for art history and one of the world's great painters.
Fantain-Latour primarily focused on still lifes which became popular in England. Bestow this piece on the special woman in your life for the holidays as a bouquet that stays forever beautiful, just like her.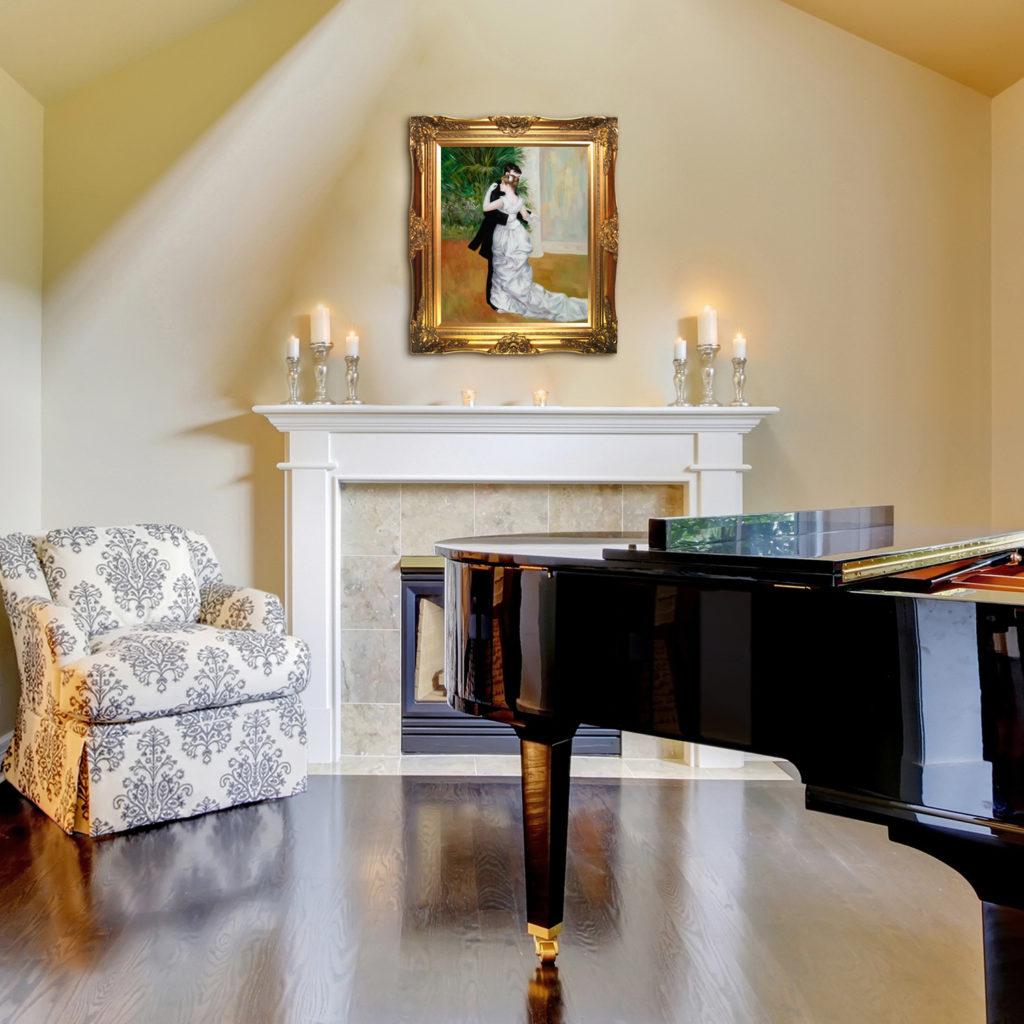 Dance in the City is a masterpiece created when Renoir's Impressionist technique reached its peak, with glorious accomplishment.
His fully defined technique rendered facial expressions and movements masterfully. Pierre-Auguste Renoir loved to paint dance scenes, and this was created as a companion to Dance in The Country.
In this piece, Renoir portrays a dreaminess and tenderness that is utterly Victorian. Give your significant other ideas of romantic evenings dancing under the stars.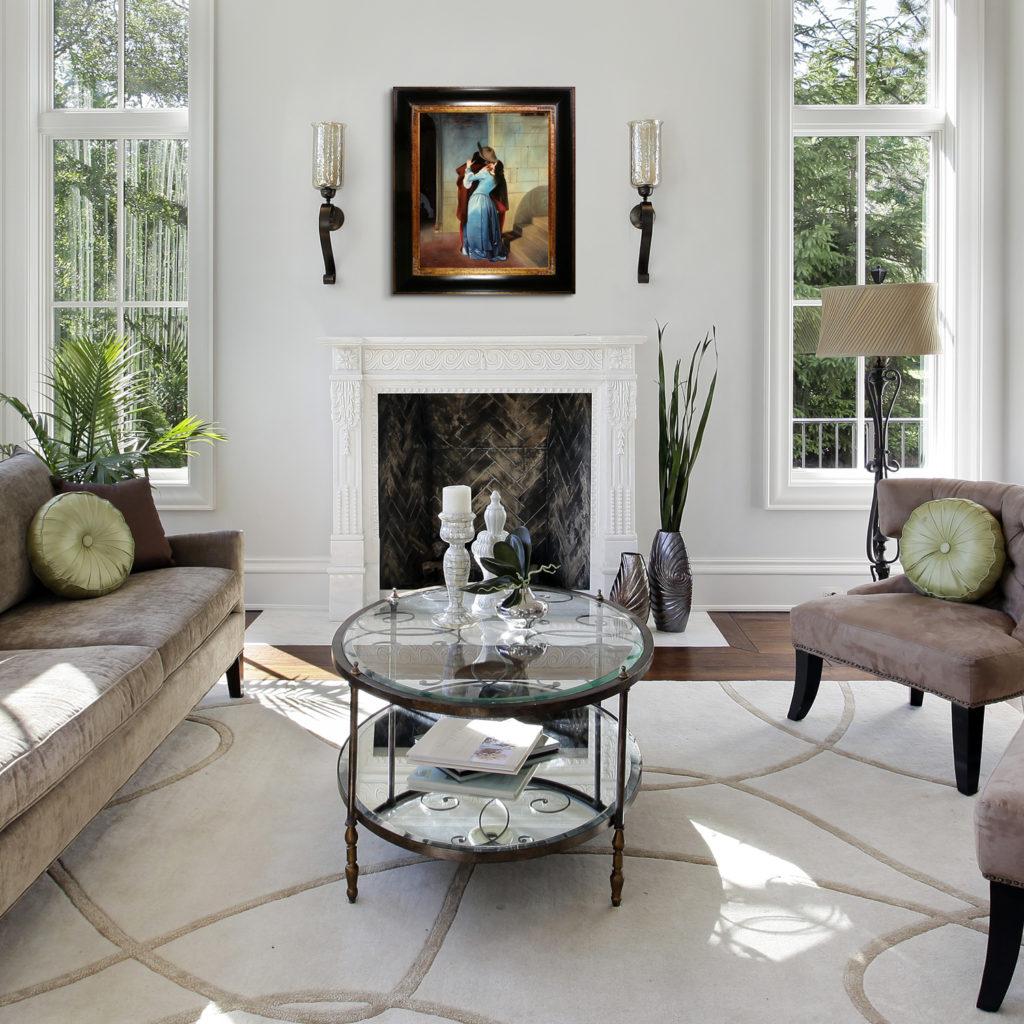 The Kiss by Francesco Hayez remains one of the most iconic Italian paintings. Hayez took part in the Romanticism and Neoclassicism movements which carried interest in Italian history.
The Romanticism movement focused on personal emotion and individualism, rejecting rationality and idealization. This painting carries rich color, lush lighting effects, and a beautiful symbol of unity and affection. All the while, neoclassical elements are there as well such as high contrast of the dramatic lighting on the woman's dress and the deep shadows under the man's cloak.
In addition, it might be the perfect way to remind her of the very first kiss you shared. It's easy to see why this painting made our list of top gifts for husband and wife.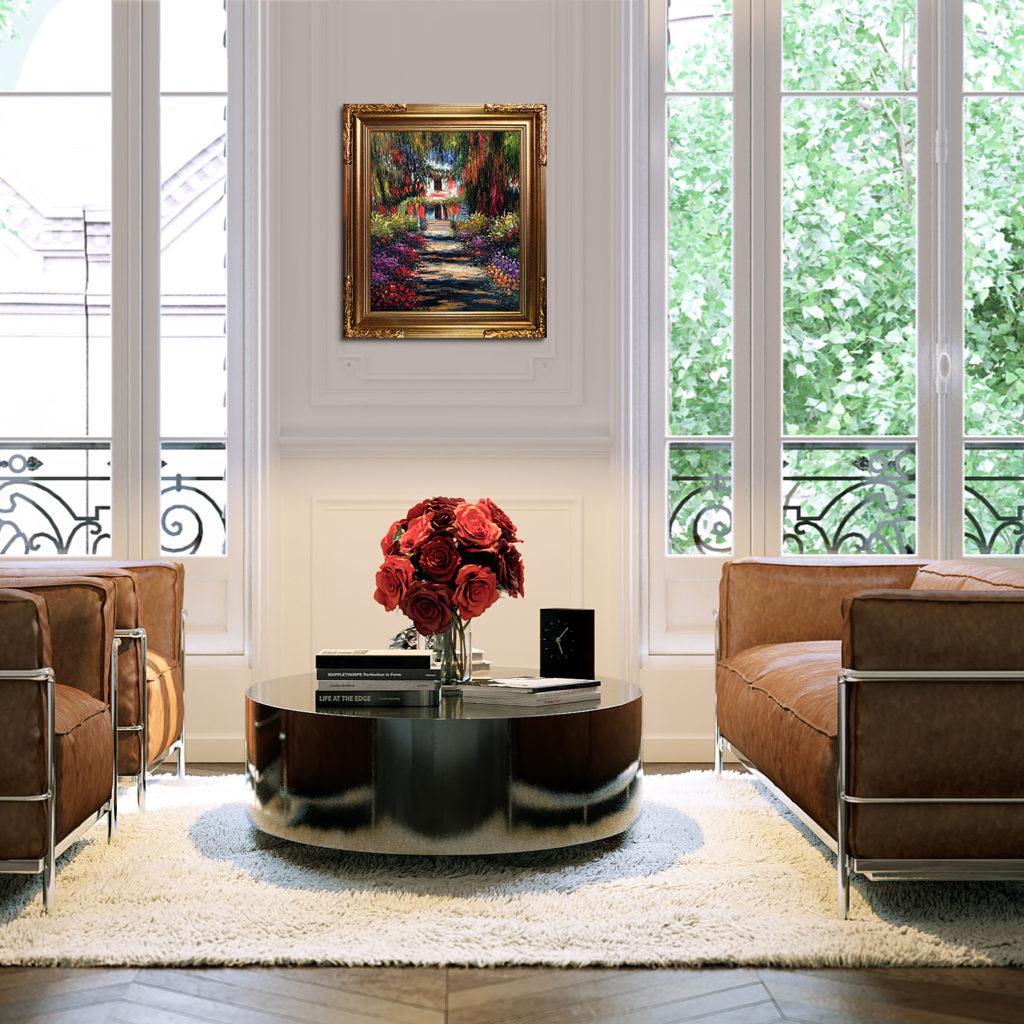 In Garden Path at Giverny, Claude Monet delivers a composition of grand scale with complex detail and composition. Lush foliage and many shades of color saturate the canvas while the viewer's eyes are enraptured by the intensity of the scene.
Known as a classic Impressionist, Monet cannot help but inspire deep admiration for his talent in those who view his work.
Give a classic work of art that special someone you know will love.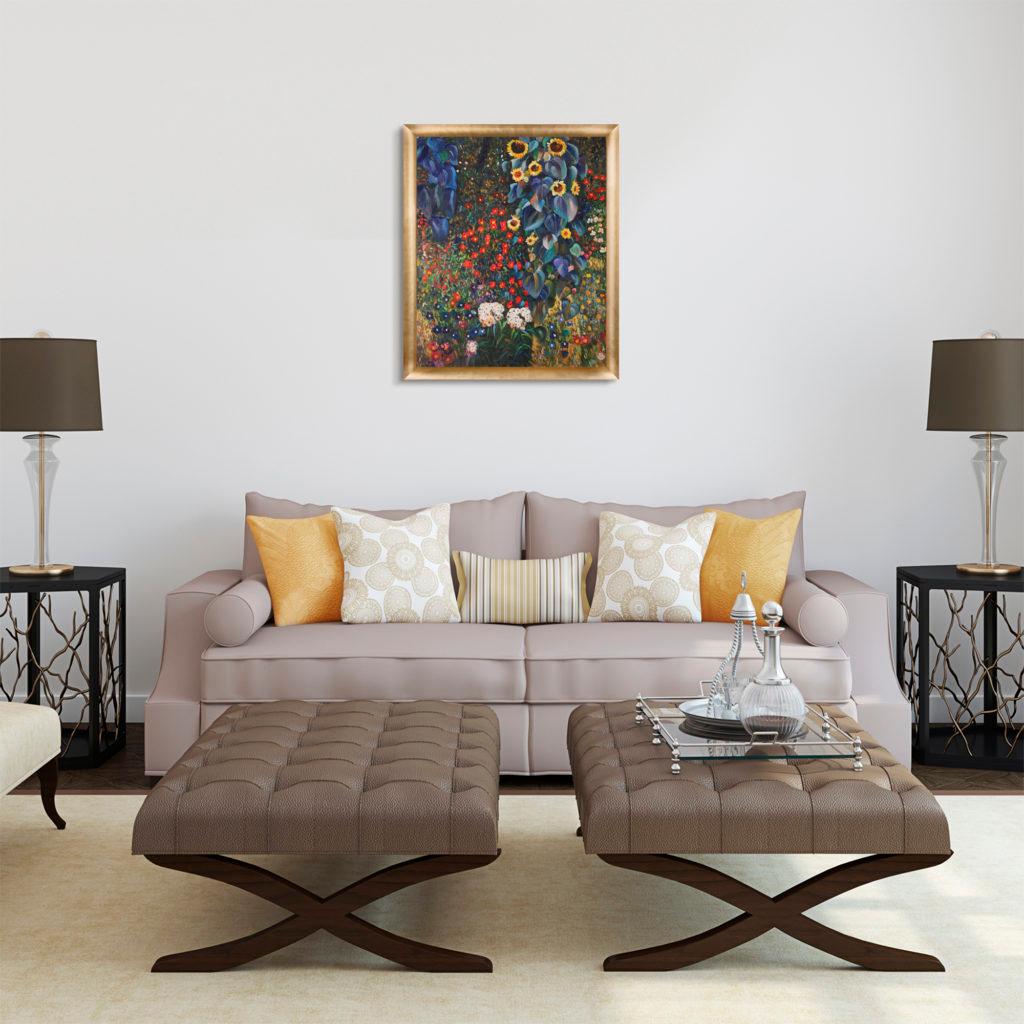 Gustav Klimt's admiration for the Post-Impressionists is evident in Farm Garden with Sunflowers. This piece is one of his most colorful and lush floral paintings. Meanwhile, the foreground is prominent, and the lively nature of the flowers is captured perfectly.
However, Klimt manages to put his own stamp on this style. With vibrant colors and a high level of detail, the viewer feels as though they have been transported to a secret garden. As a result, it's absolutely striking in person, and one can easily become lost in all those beautifully crafted details in each flower.
Give her a floral scene as unique as she is this holiday.
Although we tried to include a wide variety of popular options on our list, if you haven't found the right gifts for your husband and wife, we have many other options in our gift gallery. We have combed our site for the most popular options for everyone on your list. You can also try browsing through our style galleries. There is something in there for every taste and personality!