Holiday Gift Guide: Husbands and Wives
The holidays are quickly approaching and we all face the daunting task of finding the perfect gifts for our loved ones. We here at overstockArt would like to help make that a little easier with our helpful gift guides. This week we are offering some of our top picks for the special spouse in your life. These are some of our favorite gift ideas for your husband or wife.
Picks For Your Husband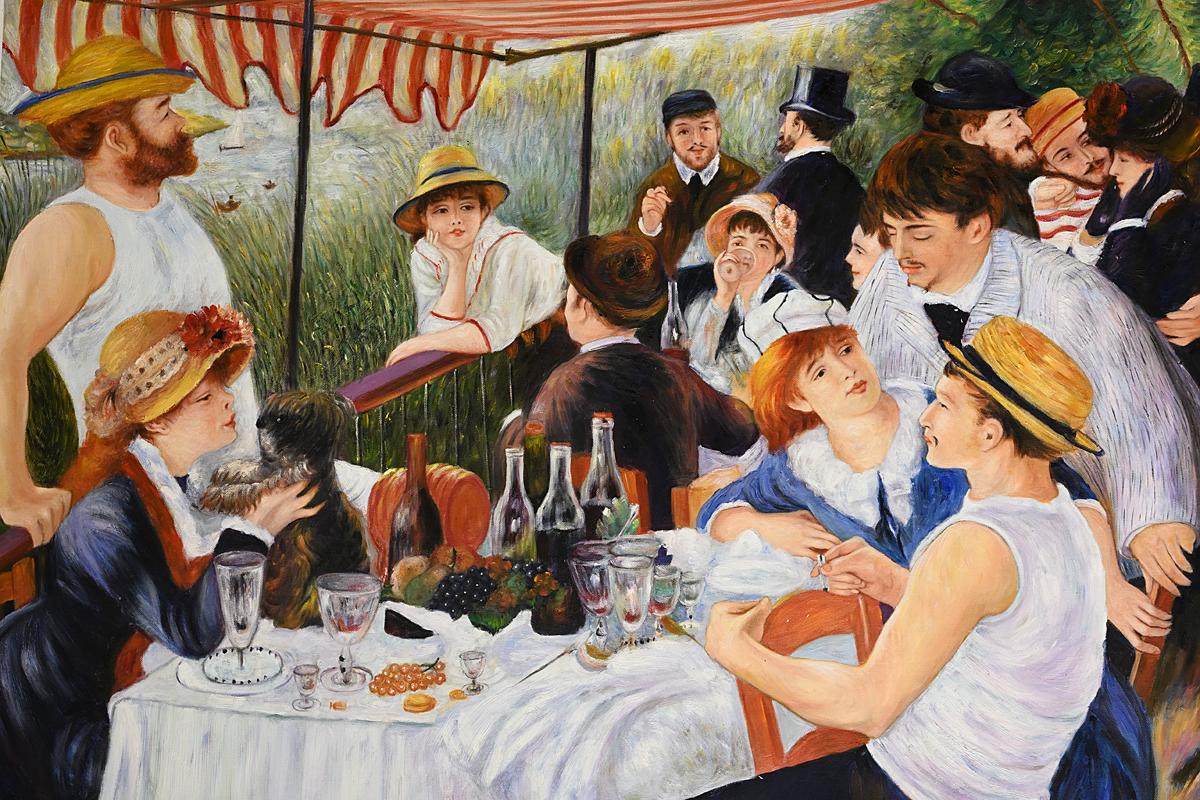 In Luncheon of the Boating Party by Pierre-Auguste Renoir, the artist harnesses the energy of the strong Impressionistic movement in the late nineteenth. A sense of motion is indicated by the placement and expressions of the figures, while he cleverly balances a feeling of intimacy and harmony. This would make the perfect gift for a husband who likes to feel like he is the life of the party!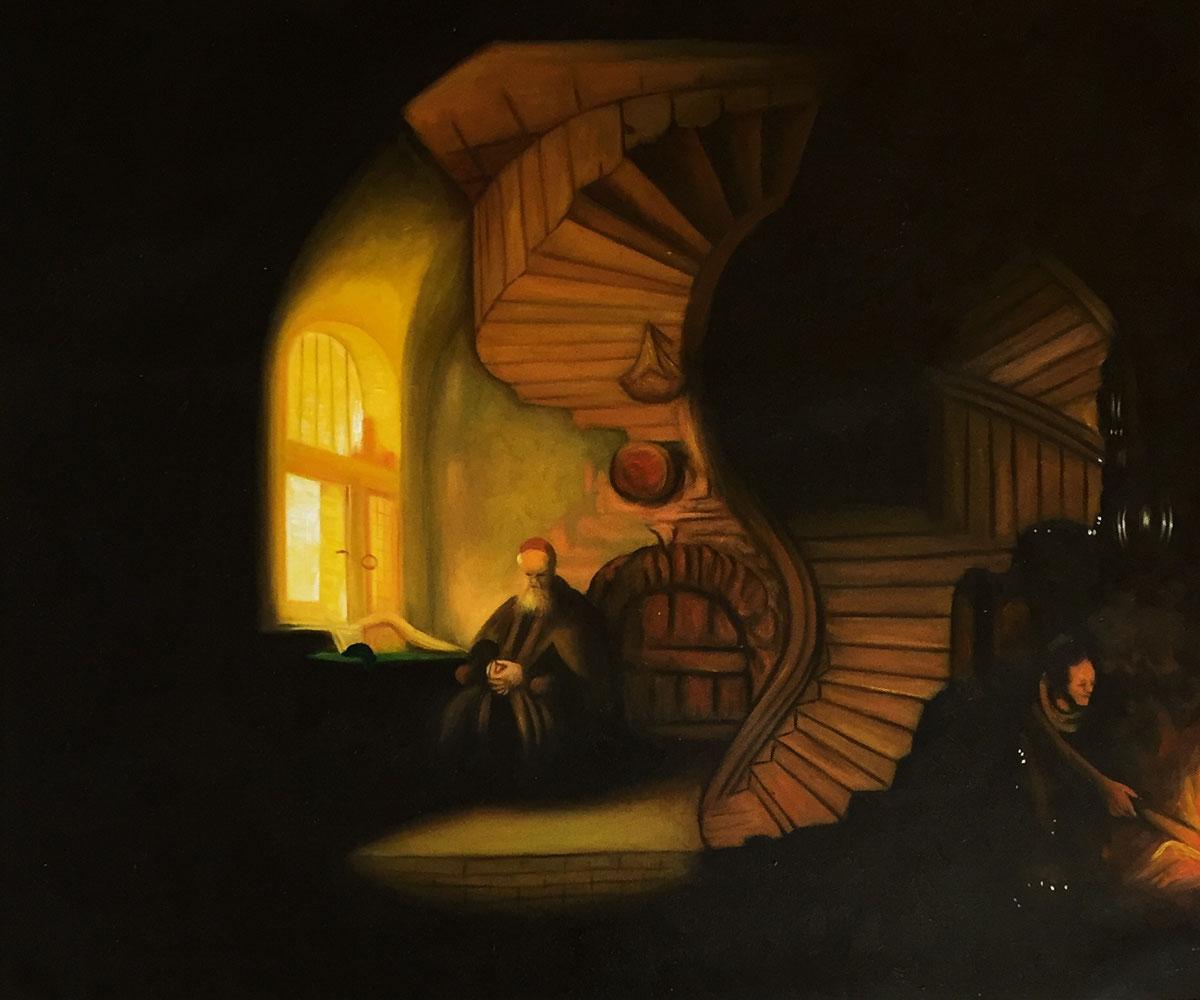 Lose yourself in thought with the help of one of Rembrandt's rediscovered classics, The Philosopher in Meditation. A master of the Dutch Golden Age, the painter used rich details and the effects of light to portray his subject matter. Give a gift that inspires self-reflection to someone you know values their own quiet solitude sometimes.
Henri Matisse is known to be one of the foremost artists of modern times and The Gold Fish is an excellent example of his unique style. He was one of the pioneers of Fauvism, a style utilizing vivid color for its sensual and decorative value. Give something bright and colorful to the person that brightens up your life.
Picks For Your Wife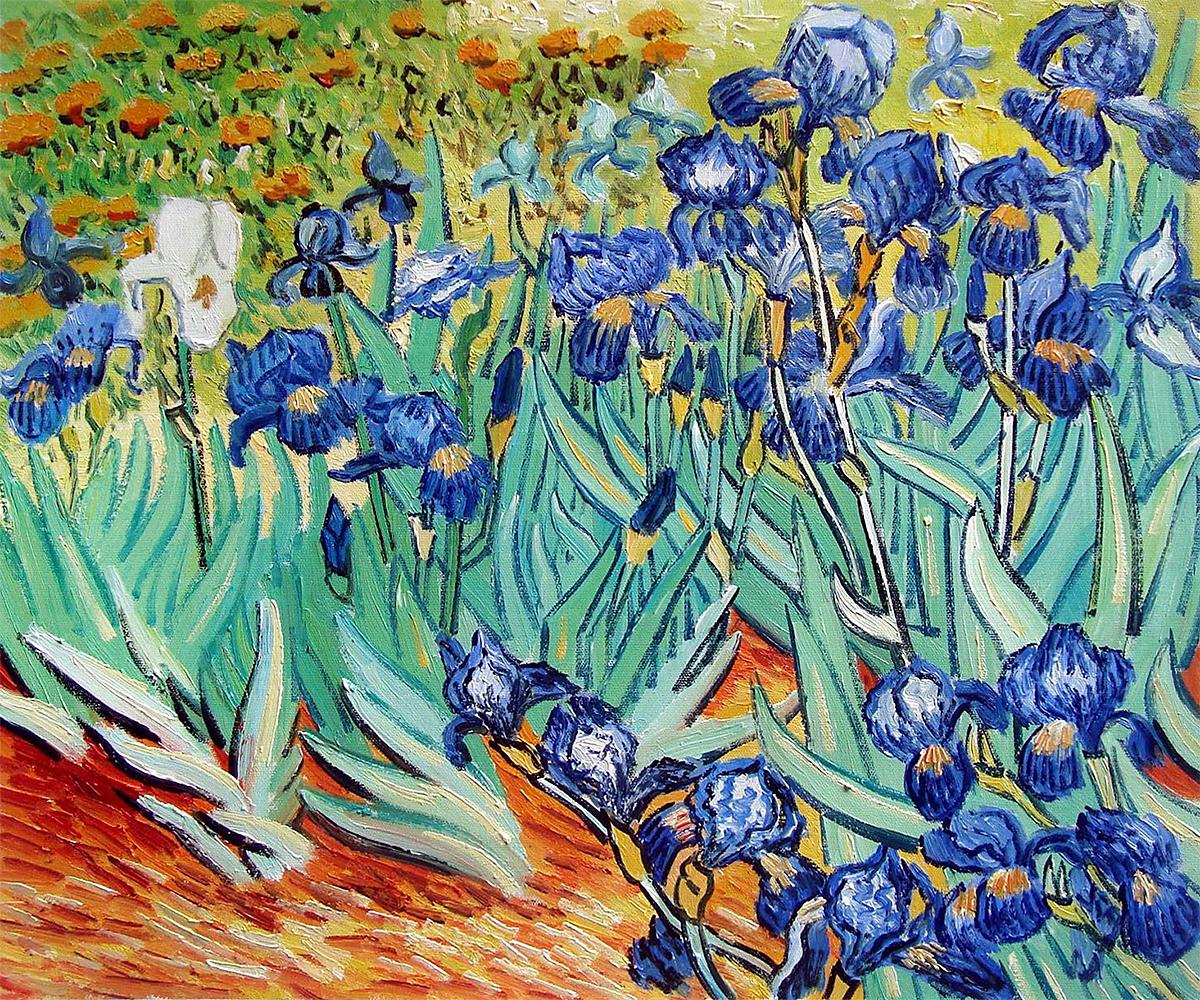 With a style borrowed from Japanese woodblock prints, Irises is a standout piece in the body of work by Vincent Van Gogh. The painting's strong outlines emphasize the bold color choices and show a turn away from the Impressionist style. This would be the perfect piece for that woman who has a bold style of her own!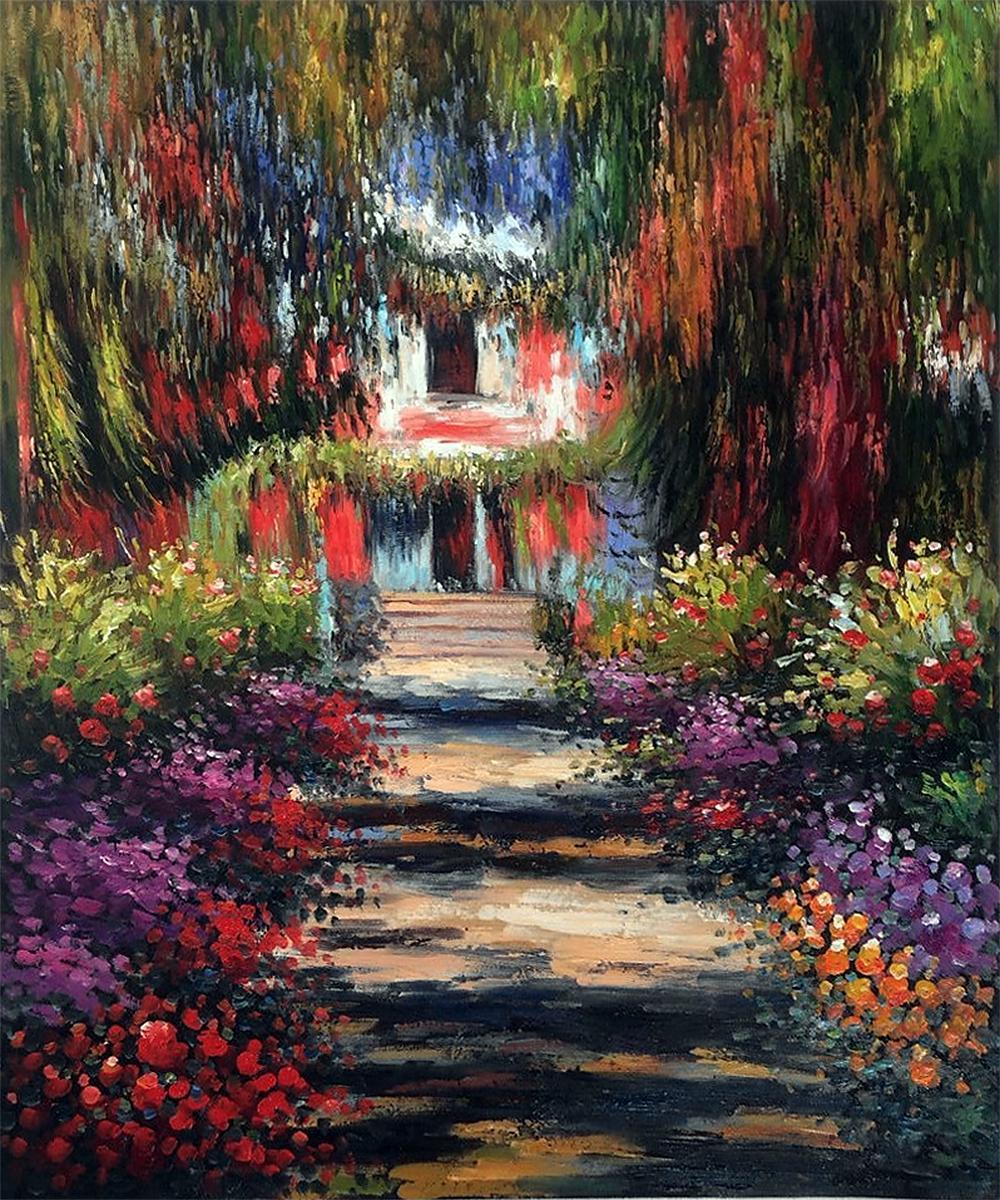 A beautiful masterpiece, Claude Monet's Garden Path at Giverny is complex in detail and composition. Lush foliage and many shades of color saturate the canvas while the viewer's eyes are enraptured by the intensity of the scene. Use this to help create a relaxing escape from the world after a long day for your wonderful wife.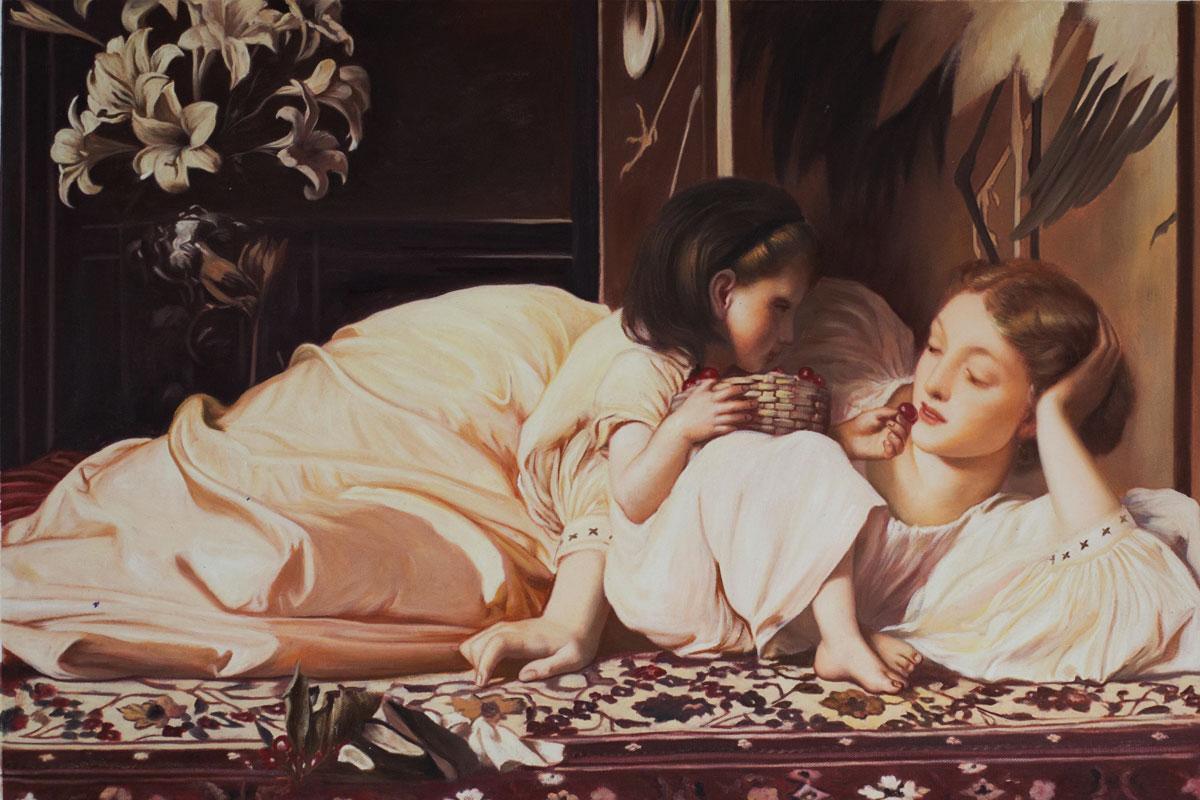 Lord Frederic Leighton's Mother and Child pays tribute to Leighton's association with the Pre-Raphaelites movement. This piece depicts a comfortable Victorian interior with an ethereal mother and child tenderly interacting. It would be the perfect addition to the home of a warm and loving mother figure.
These are just a few examples of the wonderful art pieces we have available to choose from. If you would like even more variety, browse our bestsellers gallery, which is brimming with some of our most popular hand painted art. Each piece can be framed and shipped ready to be gift wrapped under the tree.