Gallery Walls: New Depth To Wall Decor
We add beautiful pieces of art to our homes to add character to a space and to express ourselves, so it stands to reason that we may want to approach our wall decor in a fresh, expressive way. Here are some wall decor trends that encourage groupings of artworks into Gallery Walls and pairings complementing works of art.
A Group of Paintings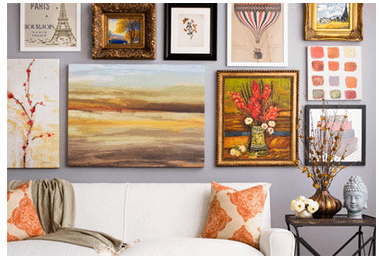 We traditionally think of finding one perfect painting for a space and focusing on it, but perhaps a grouping of similar or complementary paintings would fit the room best. Think of artists from all over the art-spectrum that, hung just right, will highlight each other's uniqueness and style.
Combine Decor Styles and Mediums
Pair a singular painting and other objects, such as photographs, wall lights, mirrors, and shelving to add depth, functionality, and new opportunities to be creative. A bold painting would look great with subtle wall decor or vice versa.
Paint and Stencil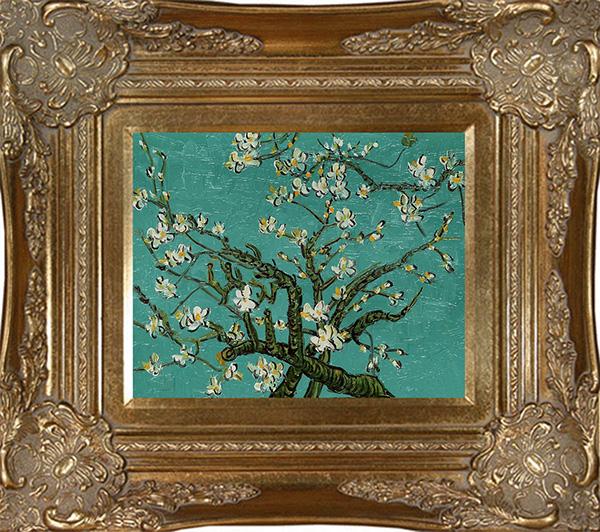 Different paintings draw us into their beauty, atmosphere, emotions, or perfection, and you want to add the feeling the paintings give you to your room. A great way to integrate the painting into the room would be to combine another wall decor trend like painting and stenciling to make the painting come alive. For instance, paint white flowers around Van Gogh's Branches of an Almond Tree in Blossom or strategically place them around the room.
Match The Painting with the rooms setting
Maybe painting isn't your thing, but you could create a similar effect with white flowers in a vase or using a white floral pattern on the far side of the room. A little pop of a repeating pattern or image would give the painting a 3D feeling and deepen the mood created by the artwork.
How have you grouped your works of art? Send us images of your cool gallery walls!