See the Top 5 Oil Paintings for Father's Day
In order to help fellow fathers get gifts they'll love this year, the owners of online gallery overstockArt.com have revealed the top five most popular paintings for dads. A handmade oil painting that fits the father in your life can be a surprising, tasteful, and lifelong gift to the man of the house.
"When a dad is elegant and tasteful, his man-cave should probably fit the part." said David Sasson, CEO of overstockArt.com. "We love sharing our unique insights and customer favorites with the art world to help art lovers know what's cool and trending for their space, and what would make the perfect gift for the refined dad this Father's Day."
The Father's Day Top 5 list was built in part by analyzing traffic to the overstockArt.com website from fathers in the US, measured over the past 12 months. According to the data, these stunning artworks are what dads desire most.
The top five oil paintings for Father's Day include: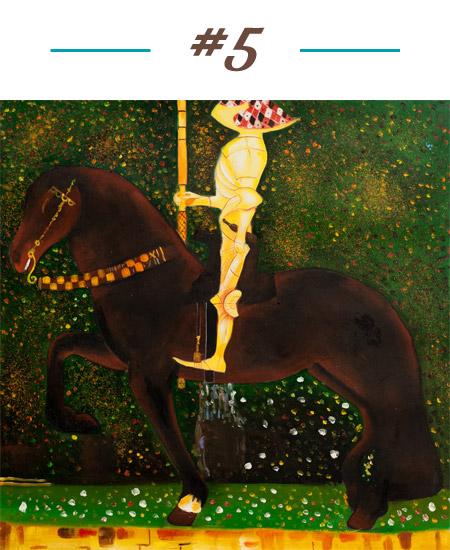 "The Golden Knight" by Gustav Klimt – Austrian innovator Gustav Klimt created this image in 1903. The flattened space, simplified geometric forms, and richly detailed patterning are characteristic of his style. Exemplifying the poise, status, and honor of chivalric traditions, this piece is a great fit for the gentleman dad.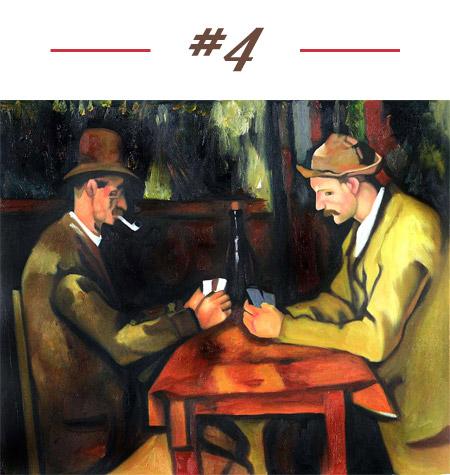 "Card Players with Pipes" by Paul Cezanne – This landmark painting in the career of Paul Cezanne was sold for $272 million in 2011. Depicting common people engrossed in a simple activity, the balanced opposition of their game is echoed in the composition. Paul Cezanne is identified today as the most dominant influence in the abstraction of modern art. Whether dad plays cards, smokes a pipe, or just loves great art, you can't go wrong with this painting.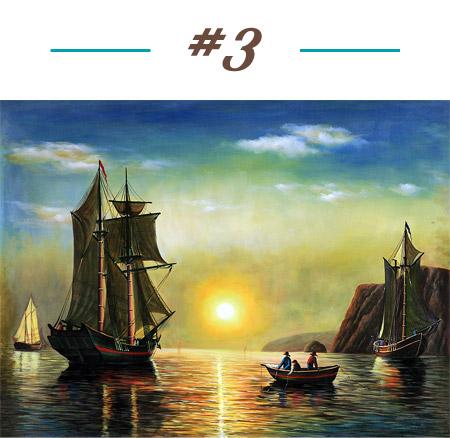 "A Sunset Calm in the Bay of Fundy" by William Bradford – It's difficult to not get swept up in the vivid sunset and adventurous nautical theme of this painting by William Bradford. Known for his expansive romantic portrayals of seafaring vessels around New England and the Arctic, it's no surprise Bradford makes the list.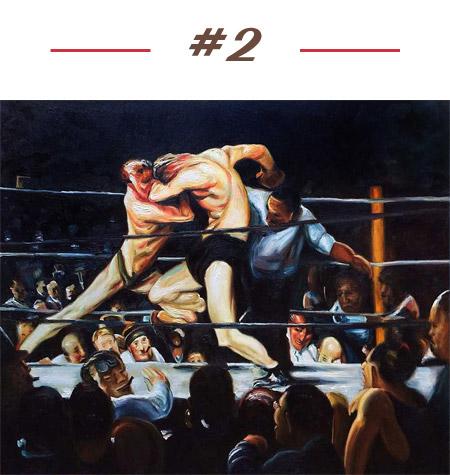 "Stag Night at Sharkey's" by George Wesley Bellows – An athlete as well as an artist, Bellows depicts the violent energy and fierce competition of lean young boxers in an underground fight. The strong lights in a darkened space create an image full of contrast that just pops off the canvas. Fighters, spectators, and fans of early 20th century America will be delighted to hang this piece on the wall.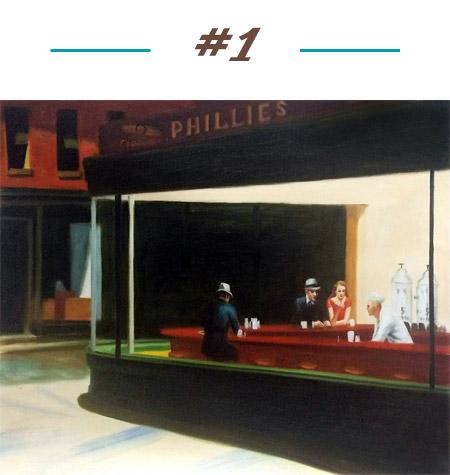 "Nighthawks" by Edward Hopper – New York native Edward Hopper's most famous work captures the atmosphere of a quiet diner. Now hanging in the Art Institute of Chicago, it remains one of the most well-known and often imitated pieces of American art.
There are many more curated staff picks for dads in the "Gifts for Dads" art gallery.
For an even more one-of-a-kind custom gift for dad this Father's Day, try a family photo rendered as an oil painting through a commissioned artist. overstockArt.com has partnered with artists around the world to create hand painted replicas of your favorite family moments. The "Turn Photo into Hand Painted Art" is a favorite among gift givers this Father's Day.