Top Ten Most Popular Picks for the Holidays
As the biggest shopping holiday of the year approaches, Black Friday, many people begin to think about what might make the perfect gift. Here at OverstockArt.com we have been able to look at shopping trends to show what some of the most popular art pieces are currently. Here is a list of the top ten most purchased paintings we have available. Both Claude Monet and Vincent van Gogh appear on the list twice. It is a surprising mix of both the great masters, as well as some lesser known painters that show great skill.
Pierre-Auguste Renoir worked tirelessly at his Impressionist artwork and that effort is reflected in Discarded Roses. This is one of the most moving pieces from this period and its symbolism is amazing. Although it is a still life, it feels as though it has movement thanks to the light and fleeting feeling created by the artist's techniques.
The French Impressionist, Claude Monet, painted the original Cliff Walk at Pourville, while on a trip to Pourville with his family. Monet became enraptured with the beauty of the countryside, and when you look at his depiction of two young women strolling along a cliff, you can't help but be absorbed by this beauty yourself.
One of Pierre-Auguste's most striking still life paintings is Grande Vase Di Fiori. The level of detail and dimension he created in this work were unparalleled by his peers at the time. Using Impressionist techniques he is able to focus on a single subject while still creating the sense of a moment captured in time.
Starry Night is one of the most famous paintings by post-impressionist painter Vincent Van Gogh. Van Gogh's restless spirit and depressive mental state inspired his artistic work. This piece captures the moon and stars rising over a small village that was painted from a window of Saint-Paul asylum where the artist was staying during his battle with depression.
Impressionist Vincent Van Gogh's Cafe Terrace at Night was created in Arles, France at a local coffee house. The vibrant combination of warm colors and depth of perspective are definitely unique to Van Gogh's style. This is the first painting in which Van Gogh started using backgrounds filled with stars in his work, coming before Starry Night and Starry Night Over the Rhone.
To the Highest Bidder, by Henry Roseland, is a rare work of this particular painter. Roseland's paintings typically depicted the life of struggling African Americans after the Civil War. This piece but this piece features the somber look of a woman and daughter at a slave auction. The eyes of the woman capture a multitude of emotions and the original is in Oprah's art collection.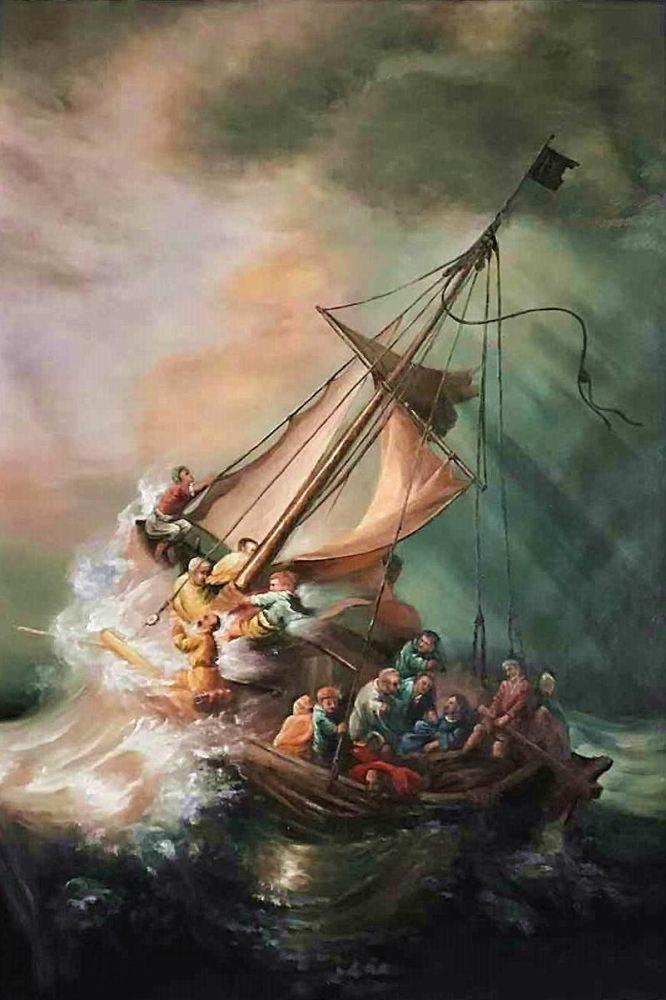 The Storm on the Sea of Galilee is undeniably one of the most fascinating works by Rembrandt. As Rembrandt's only seascape, it's notable for its intense use of color and action-packed scene from the Gospel of Mark. It's famous for being stolen in 1990 and never recovered.
Italy at Dusk, by artists unknown, is a stunning piece of art that incorporates Impressionist and Romantic styles to create a captivating landscape. The colorful palette and blurred brush strokes add a dreamy quality to this painting. It's the perfect piece to gaze upon when you want to create a peaceful atmosphere.
The Kiss by Surrealist painter Gustav Klimt depicts a couple surrounded by a gold blanket and ornaments sharing a moment of shear passion – the perfect kiss. Klimt's mature style combines richly decorative surface patterning with complex symbolism and allegory. We offer this amazing piece with or without the signature gold foil accents.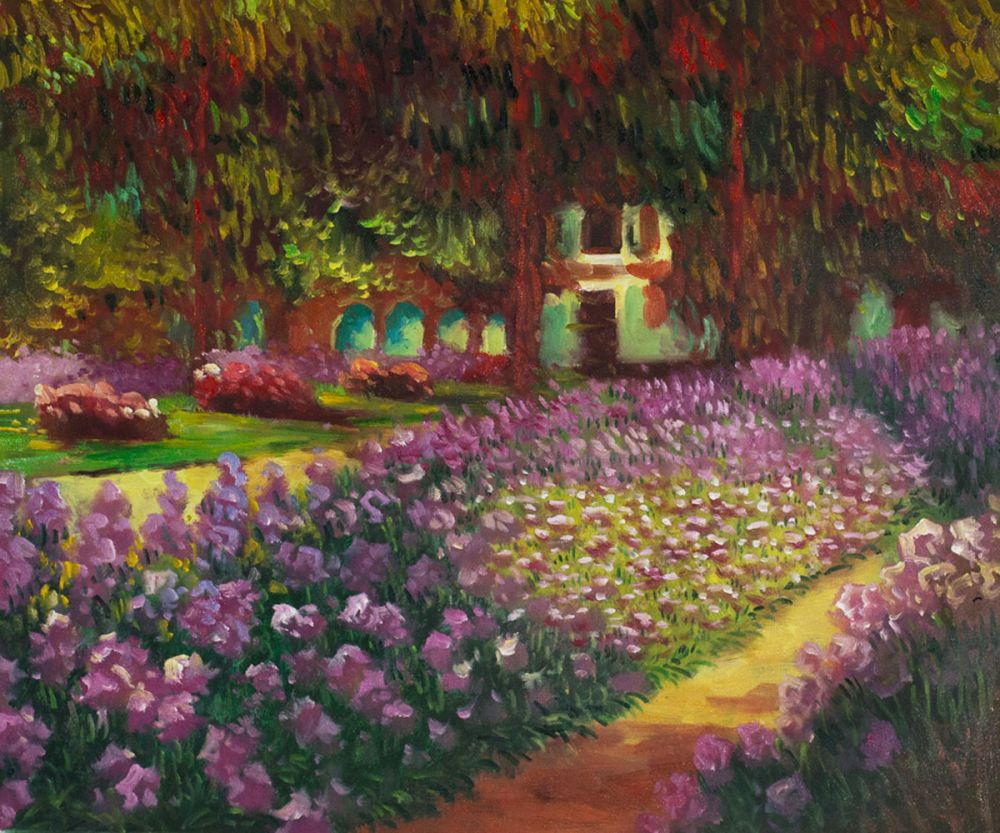 Claude Monet used his unmatched impressionist skills to elevate nature scenes to a new level in Artist's Garden at Giverny. The hazy view of this garden is filled with rich textures and blurred lines, but the colors are still as lush and vivid as if you were viewing the flowers in person.
This top ten list includes such a wide variety of subjects, from the beautiful landscapes, to the delicate still-life's, to the emotional portraits. It reflects the wide diversity in both art lovers and the art that they love. It is evident by this list that people are embracing the beauty of art with a positive outlook because it includes so much color and light. As you go looking for a piece to offer happiness to someone you love, take a look at these and more on our website. Especially as we are running some of our best sales over the Black Friday weekend and into Cyber Monday.