Employee Picks: Kara
Kara is our Sales Assistant. She helps our sales and marketing team maintain and strengthen relationships with shared retailers. Her light and carefree attitude adds a positive energy to the office every day. Here are a few of her favorites from our selection of great art.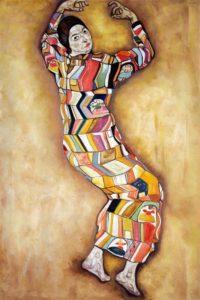 Frederike Beer- Egon Schiele
"I love the colors and patterns of this painting."
Painted in 1914, Egon Schiele's portrait of Viennese society woman Frederike Beer illustrates in multiple ways the overlap between his work and that of his mentor, Gustav Klimt. Her complex and ornate dressing signifies her complicated and sophisticated character as a notable woman in high society. It's a vivid and eye-catching work.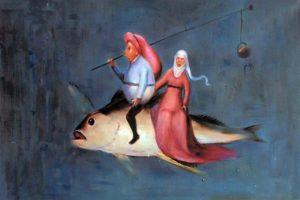 The Temptation of St. Anthony- Hieronymous Bosch
"The details and scenarios that play out in his work are fun to find."
This painting is part of a large triptych painting originally painted around 1500. Today it has been carefully recreated detail-by-detail, color-by-color to near perfection. Heironymus Bosch (1450-1516) was a northern European painter of the late Middle Ages. He is most known for his paintings of fantasy and dark visions. He would often portray the sins of humans and show the consequences of these actions.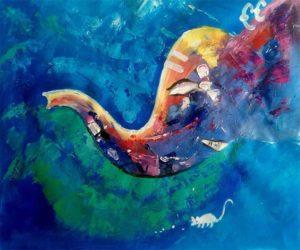 Ganesha- Sanjay Puniker
"Elephants are one of my favorite animals."
Ganesha is a beautiful painting by contemporary artist, Sanjay Punekar. The gorgeous reds blended in with the blue background create a stunningly vivid purple that flows through the painting. Punekar is currently producing artwork from Delhi NCR in India. His artwork is featured in collections across the continents, Asia, Europe, and the Americas. He is motivated and inspired by the vividness of nature, which he attempts to depict through his paintings.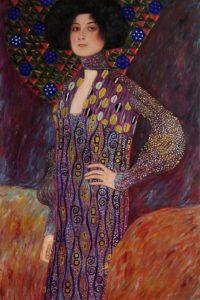 Portrait of Emilie Floge – Gustav Klimt
"I have a fascination and respect for Emilie Floge."
Gustav Klimt (1862-1918) was one of the most innovative and controversial artists of the early twentieth century. Influenced by European avant-garde movements represented in the annual Secession exhibitions, Klimt's mature style combines richly decorative surface patterning with complex symbolism and allegory.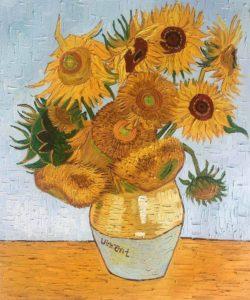 Sunflowers- Vincent van Gogh
"Being from Kansas, sunflowers have always had a special place in my heart."
Few artists have created works that were as expressive and moving as Van Gogh. Even something as simple as a vase of flowers takes on a new meaning when depicted by this skillful Post-Impressionist artist, as is the case in "Sunflowers." This striking still life of a simple display of flowers is beautiful and moving"Sunflowers" features many of the hallmarks of Van Gogh's most famous works, including striking color contrasts and bold, expressive brushstrokes. The shapes are defined yet textured and blurred to create a stunning combination of Realism and Impressionism.
We here at overstockArt are passionate about our products and are more than happy to share that with our customers. We hope that you find just the right piece for any room of your home.