Language of Flowers
As the weather begins to change and Mother Nature is blossoming around us, it is natural to want to bring some of that beauty indoors. One of the best ways to do that is with a lovely piece of hand painted art with a floral theme. Many people don't know that flowers are often used as symbols to convey emotions or ideas. Knowing what some of the most popular flowers mean can help you decide the statement you would like to make in your own home. Below we have given some of the most loved flowers and their meanings, along will painting selections that we suggest go best with those sentiments.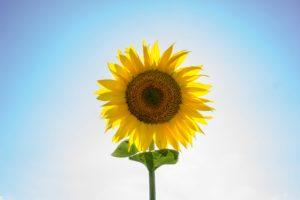 Sunflower– The sunflower is most often associated with warmth, positivity and happiness. This is in part due to the fact that is resembles the sun itself.  Having an image of the sunflower in your home will help to focus positive energy towards good luck.
Sunflowers by Vincent Van Gogh
Farm Garden with Sunflowers Gustav Klimt
Sunflowers by Pol Ledent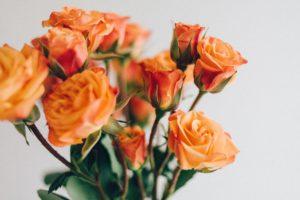 Roses- Roses are often used to convey the emotion of love. Different colors represent different types of love. Red is for romantic love, while white is for marriage and pink is for friendship. Pick the color that best represents the love you hope to bring into your home and hang it in a prominent place for your guests to see.
Discarded Roses by Pierre-Auguste Renoir
Still Life with Roses Giovanni Boldini
Roses by Michael Hitt
Yellow Roses by Lynn Atwood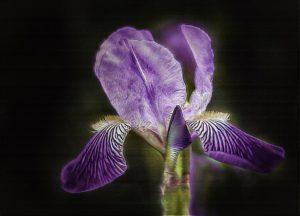 Irises– The Iris is closely associated with royalty and valor. They were depicted in the tombs of Egyptian royalty and placed on the graves of Greek aristocracy. They are still considered a gesture of respect and admiration when given as a gift to a superior. Find a place of admiration to display a version of the regal flower in your home to enhance the elegance of the room.
Irises by Vincent Van Gogh
Vase with Iris by Henri Matisse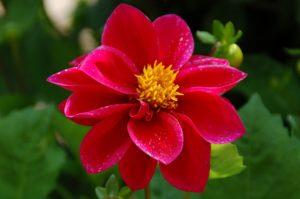 Dahlias– These flowers reflect the idea of grace and calm in the face of adversity. It can add depth to a bouquet without detracting from the other flowers, giving it the meaning of strength as well. Especially during a big change or a difficult challenge, being able to remain composed is an asset and is part of this flowers symbolism. Show the inner strength and serenity in your own home by selecting a painting of this flower to hang on your wall.
Dahlias by Paul Cezanne
Dahlias by Pierre-Auguste Renoir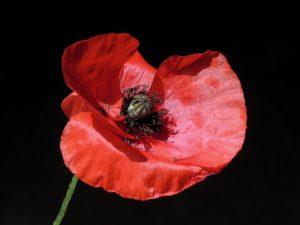 Poppies– These flowers are related most often with wellness and recovery. Due to the many medicinal uses of the poppy flower, people have considered it to be a sign of good health for ages. Often found growing in humble areas like open fields, this flower is both beautiful and purposeful. Show the splendor of such a lively plant that does so much good to your family and friends.
Vase with Red Poppies by Vincent Van Gogh
Poppies by John Singer Sargent
Poppies 97 by Pol Ledent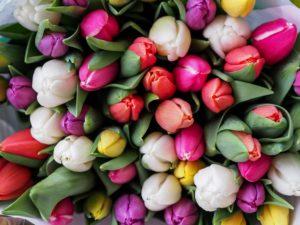 Tulips– The meaning for these elegant flowers can differ depending on the color, but they all share the symbolism of representing clarity and the desire for perfection. Red tulips represent true love, while yellow reflects happiness and white ones are a sign of forgiveness. Allow this flowers to send a clear message as they hang from any room in your house.
Tulips in a Vase by Pierre Auguste Renoir
Yellow Tulips by Allan P. Freidlander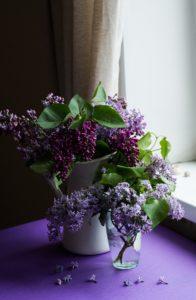 Lilacs-This flower blooms early in the spring, and is used to show innocence and youth. The delicate appearance of this flower hides the hearty nature of it. This flower is able to bloom in harsher conditions than most and still produce beautiful blossoms. Place this in any room of the house to enhance the freshness of the atmosphere.
Lilacs in a Vase by Édouard Manet
Resting Under the Lilacs by Claude Monet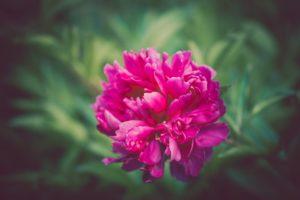 Peonies– In most Asian cultures these robust blossoms convey honor and prosperity. It is often given as a gift for weddings and holiday celebrations as a sign of good luck in the future.  It is believed to bring wealth and riches along with it, so many people in those countries grow them in their gardens to be brought into their homes. Bring a little bit of that prosperity into your own home with a beautiful painting featuring this good luck flower.
Branches of White Peonies with Pruning Shears by Édouard Manet
Bouquet of Pink Peonies by Camille Pissarro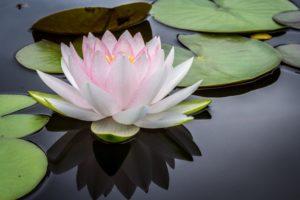 Water Lily– This flower is a symbol of motherhood in most cultures. Along with the others in the lily family, it is considered good luck to those looking to have children. If a bride includes this in their wedding bouquet that signifies that the couple is hoping to increase the family soon. It is also often given as a gift to expecting mother as an emblem of good luck for the expected child. This would make a wonderful gift for anyone who values the role of motherhood in their lives.
Water Lilies (blue-green)  by Claude Monet
White Water Lilies and the Japanese Bridge by Claude Monet
Water Lilies (Luxury Line) by Claude Monet
We here at OverstockArt.com strive to help our customers find just the right pieces of art for their home. Choosing a piece that makes the right statement for your home is important to us. These have just been some of the many floral inspired paintings we have and we encourage you to also look through both our still life gallery and our floral gallery. If we don't have the piece you are looking for, we also do great custom art pieces. We are sure you will find just the right piece to bring the beauty of spring into your life.