Pantone Color of the Year 2023: Viva Magenta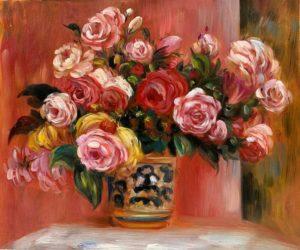 Each year Pantone, the company that creates custom colors for branding and more, chooses a color that they think best represent the state of the world. For 2023, they have decided to choose a color they are calling Viva Magenta. They made the announcement during the art festival Basil in Miami and posted the live unveiling on their website. Once a color is chosen, they often license the color to a number of companies for use on collaborations, allowing it to be accessible to a very wide audience. That means that their color is often seen everywhere during the year.
This year's color was chosen for its vibrancy and vigor. The color is included in the warm, red tone family that is often attributed to strength. This is the year that world is finally able to rebuild its strength. This color is considered both brave and fearless, promoting inner strength and empowerment. It pairs well with calm earth tones and soothing blue tones hues.
So far, collaborators who are planning to use this color include Motorola (for a new Edge 30 phone), Cariuma (for a designer sneaker), and Lenovo (for a pair of new innovative smart glasses). Artechouse is even planning to feature the color in a new immersive art experience they are developing. It will allow the audience to experience the color in a multimedia installation and this is the fourth year that the two have collaborated.
If you are not able to obtain one of these collaborations but would still like to enjoy some Viva Magenta in your life, here are some pieces that we offer containing similar hues.
Martin Johnson Heade Orchid and Hummingbird Near a Mountain Waterfall
Pierre-Auguste Renoir Roses in a Vase
Nora Shepley Picasso by Nora, Four Eyes