Hilma af Klint: A True Abstract Pioneer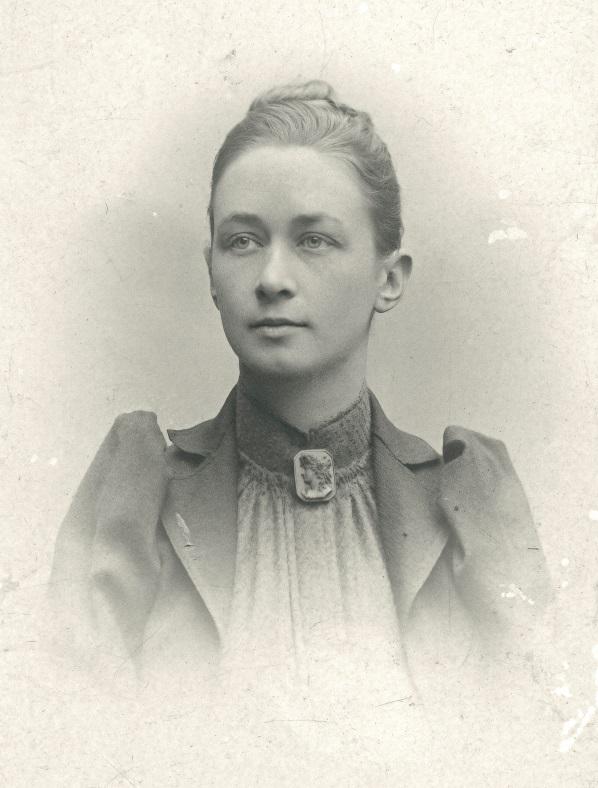 Art history is thought to be completely written, with the canon being solidified. However, a new modern artist has emerged from the shadows, a true abstract pioneer. Hilma af Klint was a well-trained, Swedish artist with a unique interest in the spiritual and abstract. She created large masterpieces, the first of their kind, totally free of form. This was a time in history, filled with many scientific discoveries; such as, the atom, radio waves, and x-rays. It became clear to her through science that reality is not only what we can touch, but what extends beyond the visible. That fueled her interest in the universe and how humans exists within it, experiencing what we call life.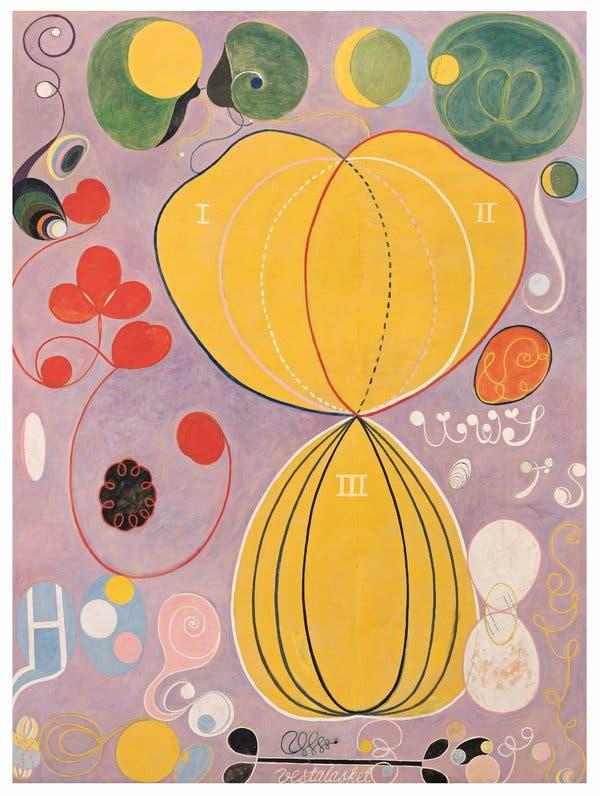 Early Years
Born in Stockholm in 1862, she was the daughter of an aristocratic family who valued her education. In addition to her traditional education, Af Klint learned drafting and astronomy from her father. He was proud of her artistic gift and ensured she trained at the finest college. As such, Af Klint was apart of the first group of women to be accepted into the Royal Art Academy in Sweden. By 1906, she was selling and exhibiting her traditional portraits and landscapes while keeping her abstracts hidden in her post-bachelorette studio. Meanwhile, she met classmates interested in the spiritual and they started a group. The Five practiced seances and automatic drawing. Her studio partners thought her abstracts were inappropriate for a woman. Similarly, Af Klint's family did not understand and thought her work and ideas to be strange.
Subsequently, Rudolf Steiner, famed theosophist and friend of Kansinsky, agreed to view her works at Af Klint's request. She sought acceptance in him. Despite her hopes, he felt her creative process would cause her contemporaries to reject her and the public would not take her seriously. With Steiner's verdict, Af Klint knew the world was not ready for her vision. These were not just artworks; she was seeing the world we live in, within a larger context, and creating a way for the rest of humanity to understand it. She is quoted, saying, "Those granted the gift of seeing more deeply can see past form and concentrate on the wondrous aspect hiding behind every form, which is called life." Af Klint painted with a higher purpose. This is what makes her life and work special.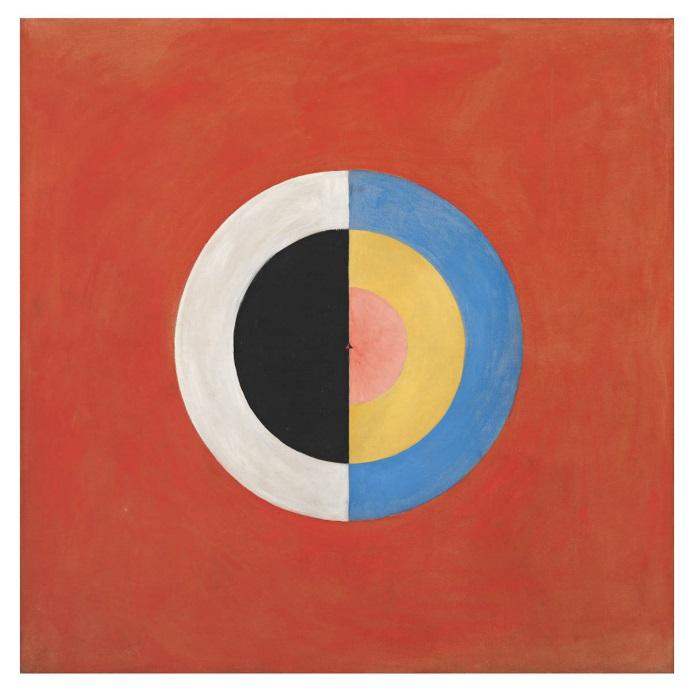 After Her Death
Her beloved nephew, Erik af Klint, inherited all her works and notes. Erik did not have the financial means nor the space to care for them. Therefor, everything remained boxed in the attic for twenty years. These conditions were less than ideal. After 20 years, the paintings moved to a place where they could be properly stored. Luckily, The Moderna Musee began working with the family to ensure Af Klint's dreams of exhibiting these works can become a reality. Miraculously all 1,500 paintings and 26,000 pages of notes survived. Today, Hilma af Klint's works hang at her foundation, established by Erik af Klint in 1972. Browse Hilma af Klint's gallery and take in the wonders of her creative vision and share in the movement of paving the way for her into art history as a true abstract pioneer.