Artist Adrian Borda Named ArtistBe.com's Artist of the Month of June
This month, Adrian Borda is awarded Artist Become (ArtistBe.com) Artist of The Month.
Adrian-Danut Borda is a visual artist born on November 21st, 1978 in Reghin. A Romanian city of the historical region of Transylvania, immortalized by Bram Stoker. Being born under the same star as Voltaire and René Magritte, he seems to have inherited the spark of genius and talent as these two giants in Thought and Art.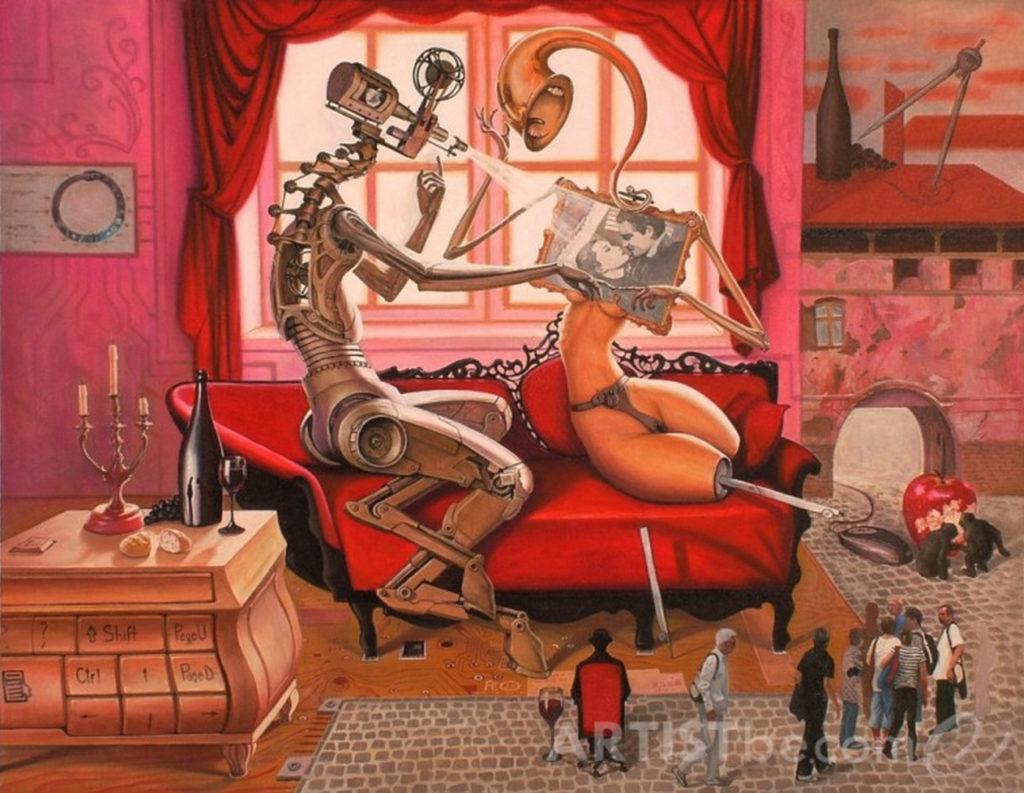 The peaceful surroundings where he was born and raised gave him enough space to venture into an inner journey, exploring the mysterious subconscious world and observing what he calls his interior artistic fight. His paintings are deep meditations, filled with intricate meaning, balancing to perfection a raw honesty and a superb refinement. Besides the interior journey, Adrian is a world traveler, seeking new people and places new sources of inspiration.
His creative path started in his teens, when he enrolled in the Art High School in Targu-Mures, and later specializing in painting at the George Enescu University, Faculty of Fine Arts and Design in Iasi. Along with his career, Borda has been exhibiting in Romania and the Netherlands, but his surrealistic works have long left these two countries to take place in private collections all over the world: from UK, France, Belgium, Switzerland, Hungary and Greece to Canada, USA and even Japan. Like all great artists in history, he cares not about conventions or taboos. His expression is free from reasoning or control, taking us to a realm where the creative potential of unconsciousness is fully unleashed. For us is left the wonder of new unsettling ideas and the awe of a flawless technique.
Adrian Borda walks a path of constant exploration of feelings, ideas, and styles. In his work, we can find emotional tones that range from the innocence that we would only find in Bansky's Girl with a Red Balloon; the sinister beauty that only Giger could awaken; to the surrealistic rebellion that only Dali could convey. Even so, Borda is ever so unique, a figurative artist on a surrealistic quest of immortalizing his very own dreams.
Adrian Borda honors Artist Become with his presence, as the Artist of The Month. Discovering and bringing talents like these closer to the public is the true passion of ArtistBe.com – the online community that promotes over 1500 artists from all over the world, enabling enthusiasts to discover and access the best in contemporary art. Through this platform, collectors and art lovers can choose between purchasing an original by discovering a new artist or getting a high-quality reproduction whose royalties revert directly to the authors. To know Borda's available works visit Adrian Borda Gallery on ArtistBe.com.