Dining with Art as a Centerpiece
The holidays are normally a time for large families to gather and enjoy a holiday meal together. This year will be a little different, with more households choosing small, intimate gatherings instead. That doesn't mean that they are any less special or deserve any less elegance. This year, why not make each and every family meal special by adding art as a centerpiece. Here are some of our favorite choices for your dining room upgrade.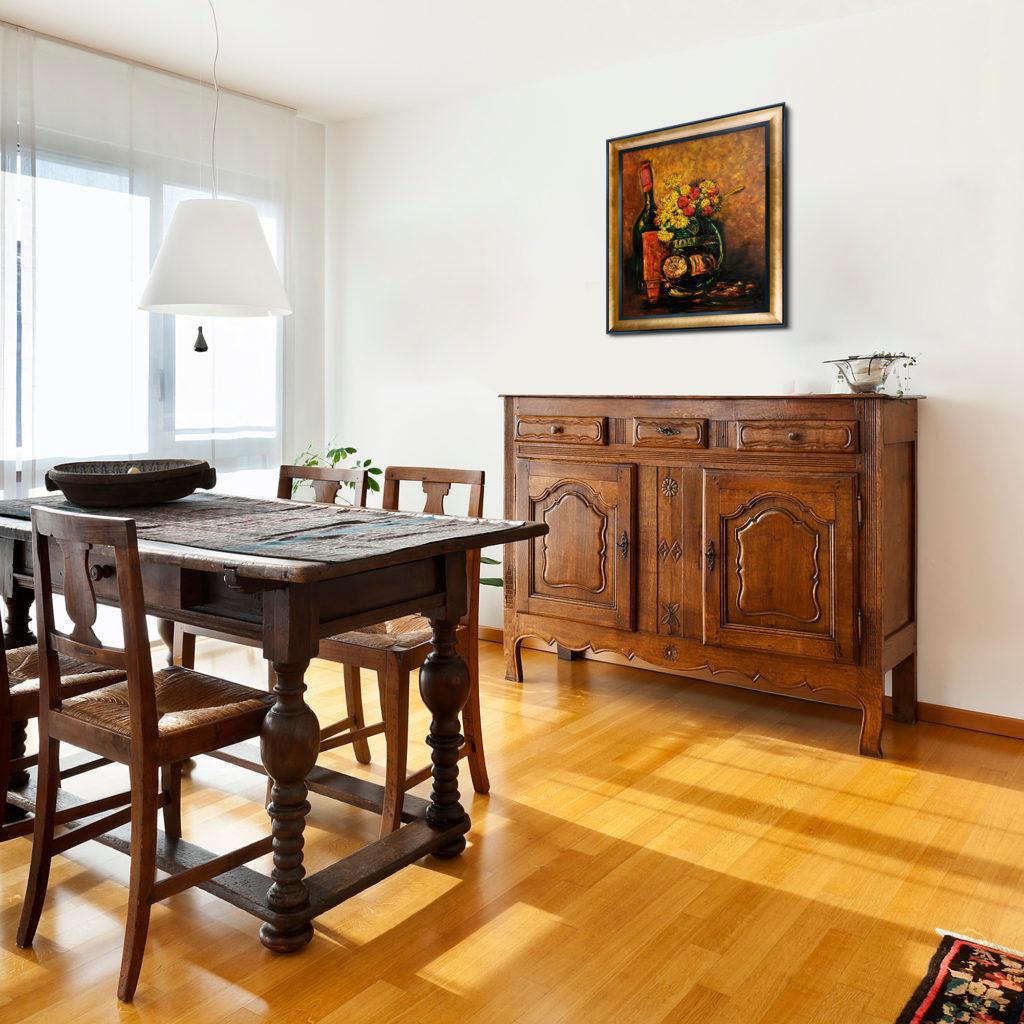 Vase With Carnations, And Roses, And A Bottle, Paris is a standout piece by Vincent van Gogh. The strong outlines emphasize the bold colors and show a turn away from the Impressionist style. With this particular painting, many homeowners find a beautiful accent for their space. The brilliant pops of color can even act as a source of inspiration to those you welcome into your home. This piece of art as a centerpiece would be perfect for any dining room.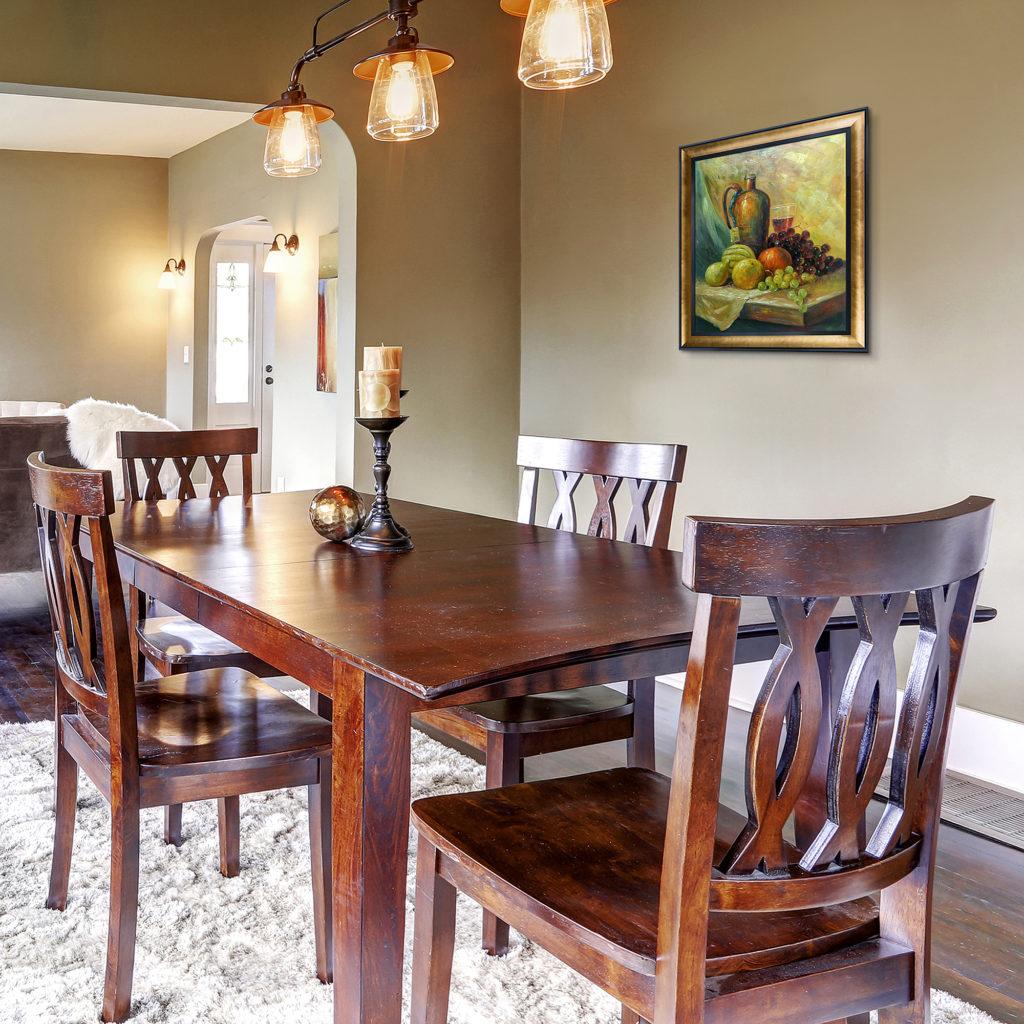 Though Edward Mitchell Bannister typically focused on creating landscapes, he also painted a number of striking still life works. Aptly titled Still Life, this Tonalist painting was created sometime in the late 1800s and features Bannister's characteristic moody style. The simple scene features a gorgeous arrangement of fruits and drinks. The arrangement creating an inviting look that's especially stunning for a formal dining room. Give your family something to gather around as they sit together at the table.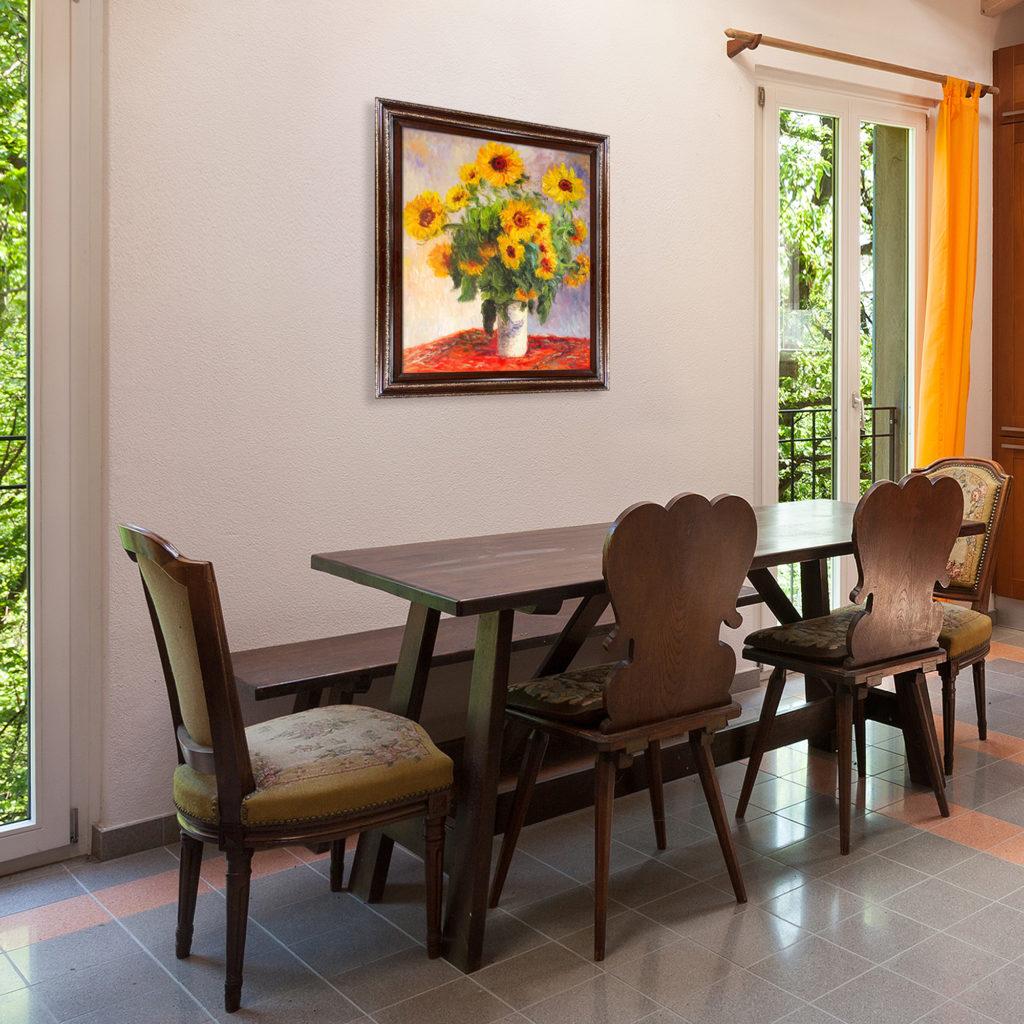 Claude Monet was greatly inspired by natural elements, particularly flowers. It is no surprise that this still life is just as striking as his outdoor paintings. In Sunflowers, Monet's greatest strengths as a painter are in plain view. His Impressionist techniques create a sense of a fleeting glance rather than a hyper-realistic portrait. However, he sticks to realistic color palettes to create a sense of depth and dimension despite his blurred, broad brushstrokes. Impress your dinner guests with this brilliant piece at the head of your table.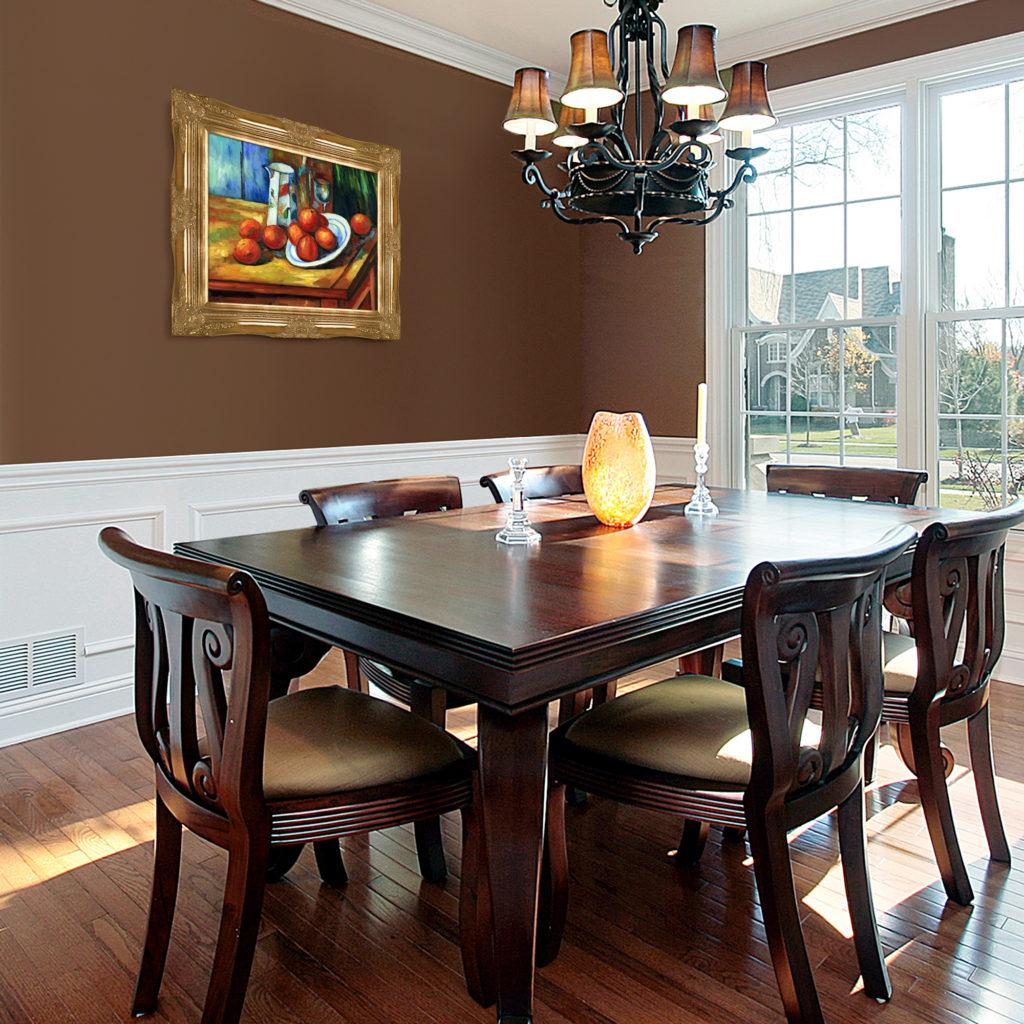 Paul Cezanne's impressive Bricoo, Bicchiere e Piato combines a color palette of muted earth tones and eye-catching reds and yellows. Known for his food-related still-life pieces, this depiction of fruit looks delicious enough to eat. Without being too detailed, the artist is able to turn something ordinary into something beautiful. Lend a little of that natural wonder to your own eating space with this rustic piece.
Vase of Flowers by Pierre Bonnard shows the bridge between Impressionism and post Impressionism. Bright orange color plays a notable role in this still life. The orange selected is calming and cheerful without being overpowering, creating a warm and inviting feeling. Create a similar atmosphere in your own home by placing this where the whole table can view it.
We hope that these lovely works of art have inspired you to design an eating space your family would love. If you would like more possibilities, check out our dining room gallery, which has not only still-life pieces but an assortment of landscapes and portraits as well. We are sure you will find the perfect piece to fit your personal style.