David Oatley Named ArtistBe.com's January Artist of the Month
Inspired by his art teacher, David Oatley has been painting professionally for eight years. Born and bred in Somerset, he found his artistic beginnings while at Wells Cathedral School. His first exhibit was at Wells Cathedral School. That said, he didn't immediately embark on a career as an artist. He graduated from De Montfort University, with a degree in Building instead.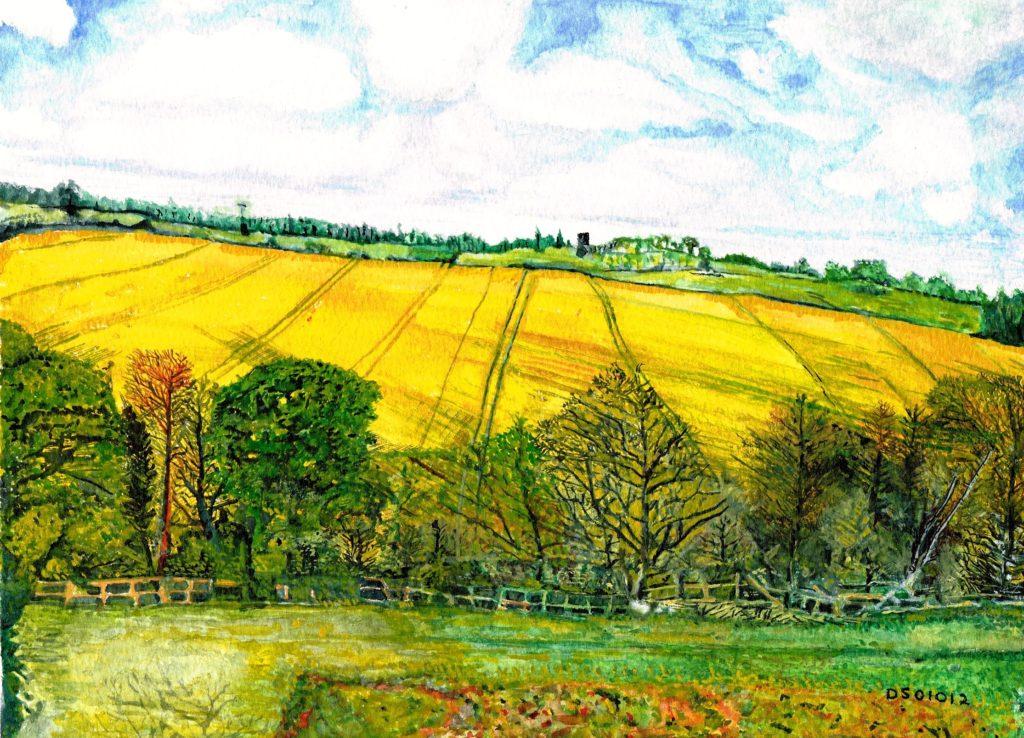 In 2008 Oatley retired, due to serious health issues. After retiring, his love for art re-emerged, delving into water colors and painting as a professional. Using the scenic countryside of the Cotswolds, in Gloucestershire, as a backdrop, Oatley began painting landscapes. While he primarily works in water colors, pencil and ink, the artist also occasionally uses acrylics.
Despite mounting health concerns, Oatley still continues to paint. He notes, "My mission is to paint as long as I can, to produce works I am proud of, works that others will enjoy." Through his determination, Oatley paints and produces artworks, while becoming increasingly ill.
His accomplishments include winning the cup for Artist of the Year from the Winchcombe Art Club and selling his artworks both nationally as well as internationally. He will also be featured in Vogue magazine's upcoming February edition.
Along with Oatley's landscapes, the artist also creates town scenes and paints works of architecture. Oatley's Bishops Cleeve Church Snow features the old world architecture of Gloucestershire (dating from the 14th century). Set on a snowy morning, this painting is a water color based on one of the artist's own photos. Set among his serene country sides are also paintings that include more metropolitan subjects. London Buses features the busy city and The Unexpected Train brings in the modern world.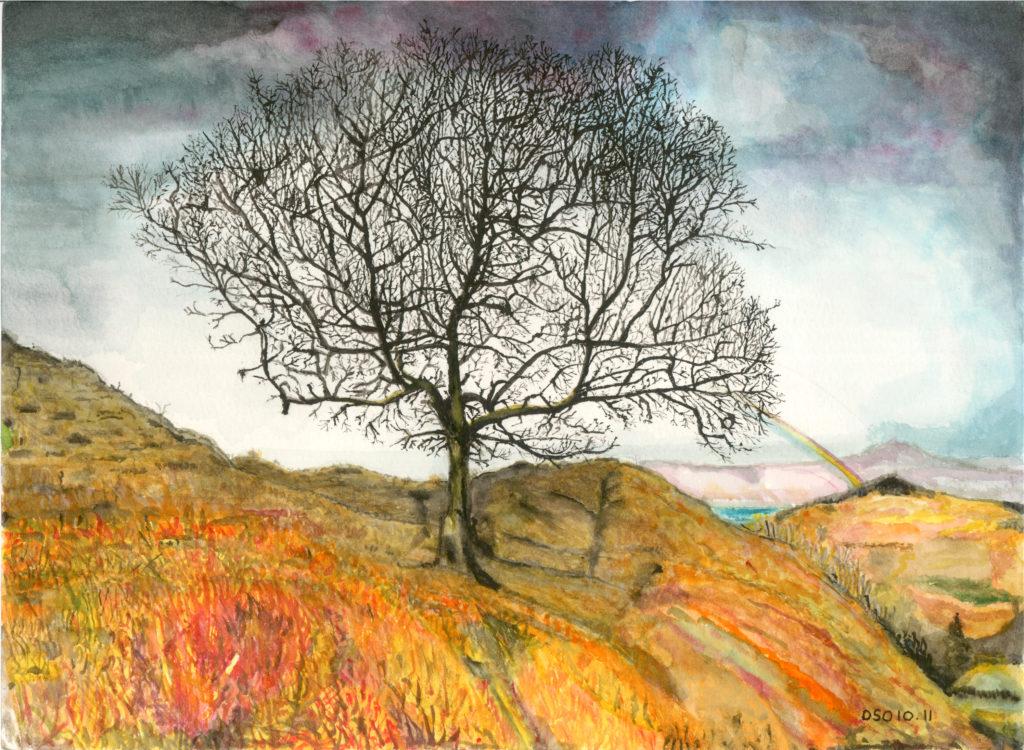 The artist has shown his work at the Camden Art Gallery and Winchcombe Art Exhibition. We are excited to have David Oatley, his landscapes and his town-scapes as part of ArtistBe.com. To see his artworks visit David Oatley's gallery collection on ArtistBe.com.