Five Revitalizing Decorating Tips for Spring
Spring Decorating Trends Abloom with Floral Prints and Vivid Hues
To spruce up for spring, design expert Dawn Kail of overstockArt.com has come up with a top-five list of decorating trends that will help liven up the look of your home.
"The fashion industry has traditionally been an inspiration and influence over the color and trends of home furnishings and décor," said Kail. "It doesn't take transforming the entire room to freshen up your look, just add an accent piece or two to liven up your décor for spring."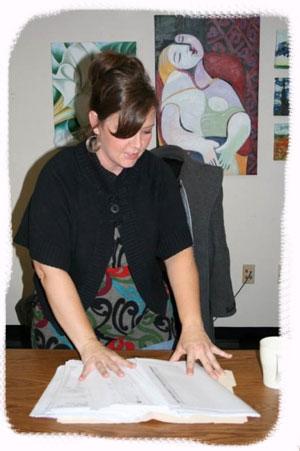 Kail shares new home decorating trends and offers the following tips on how to let in the fresh air with the changing of the season:
Lighten Up – Get rid of the winter darks and bring in some lighter colors and fabrics to freshen up your décor. Replace the velvet accent pillows with light cotton or linen pillows. If you have decorative artworks and oil paintings in your living room, great room, den, and so forth and they're darker with a winter look, brighten them up with a lighter-colored frame or replace the colored art and oil paintings with spring themes. If you have dark window treatments replace them with lighter neutral colors such as ivory, white, or khaki.
Incorporate Color –There were plenty of neutrals seen on the runway for spring 2010, khaki, brown, taupe, and grey, but there was also a color surge with vivid hues like bright turquoise, orange, hot pink and softened colors like coral and lighter shades of turquoise. Add pillows, artwork, an ottoman, or a lampshade in these vibrant colors to liven up your look for spring.
Introduce Painterly Prints – The spring 2010 runway was awash in watercolor-like prints. The runway was full of gorgeous abstract and floral prints reminiscent of Monet's masterpieces – why not add a reproduced Monet oil painting to your home to incorporate this trend? You can also introduce these painterly prints into your home with pillows, lampshades, ottomans, and other accent items.
Find Comfort – People are seeking comfort and peace in their lives. Comfort clothing such as slouchy cardigans, boyfriend blazers and tattered and torn jeans infiltrated the spring 2010 fashion collections; this same casual look carries over into home décor. The warm and cozy country home style is back in as seen in many retailers' spring collections. Add handmade accessories such as hand-painted oil paintings or embroidered accent pillows to bring this style back into your home.
Invest in the Best – The economic crisis isn't over and decorating trends reflect that. Invest in the best and buy less. People are investing in high-quality, durable décor items rather than short-lived trends. All of the oil paintings at overstockArt.com are handmade art reproductions of great masters such as Van Gogh, Monet, and Picasso – art by the masters never goes out of style.
"The key to home decoration is to keep your furniture neutral so you can easily add a piece of artwork or another accent to give the room a whole new look," said Kail. "The best thing about purchasing reproduced oil paintings at overstockArt.com is that for the same price of purchasing a print image you get a hand-painted piece of art which will add the look of luxury to your home – with the low cost you can easily purchase several oil paintings to display seasonally."
overstockArt.com is offering a selection of handmade oil painting reproductions that are perfect for spring in their Seasonal Spring Paintings gallery. Prices start as low as $39. In 2009, overstockArt.com sold more than 45,000 oil paintings. They are one of the Web's most successful distributors of wall décor items with over 10,000 daily visitors and 100,000 loyal customers.