Kisses and Hugs: Valentine Art to Show Your Affection
As Valentine's Day approaches, what better way to show your own true love some affection, than with the perfect piece of art. We have created a short list of pieces that we think show the right amount of love in the form of hugs and kisses. Inspire your love to fall into your embrace with one of these beautiful pieces.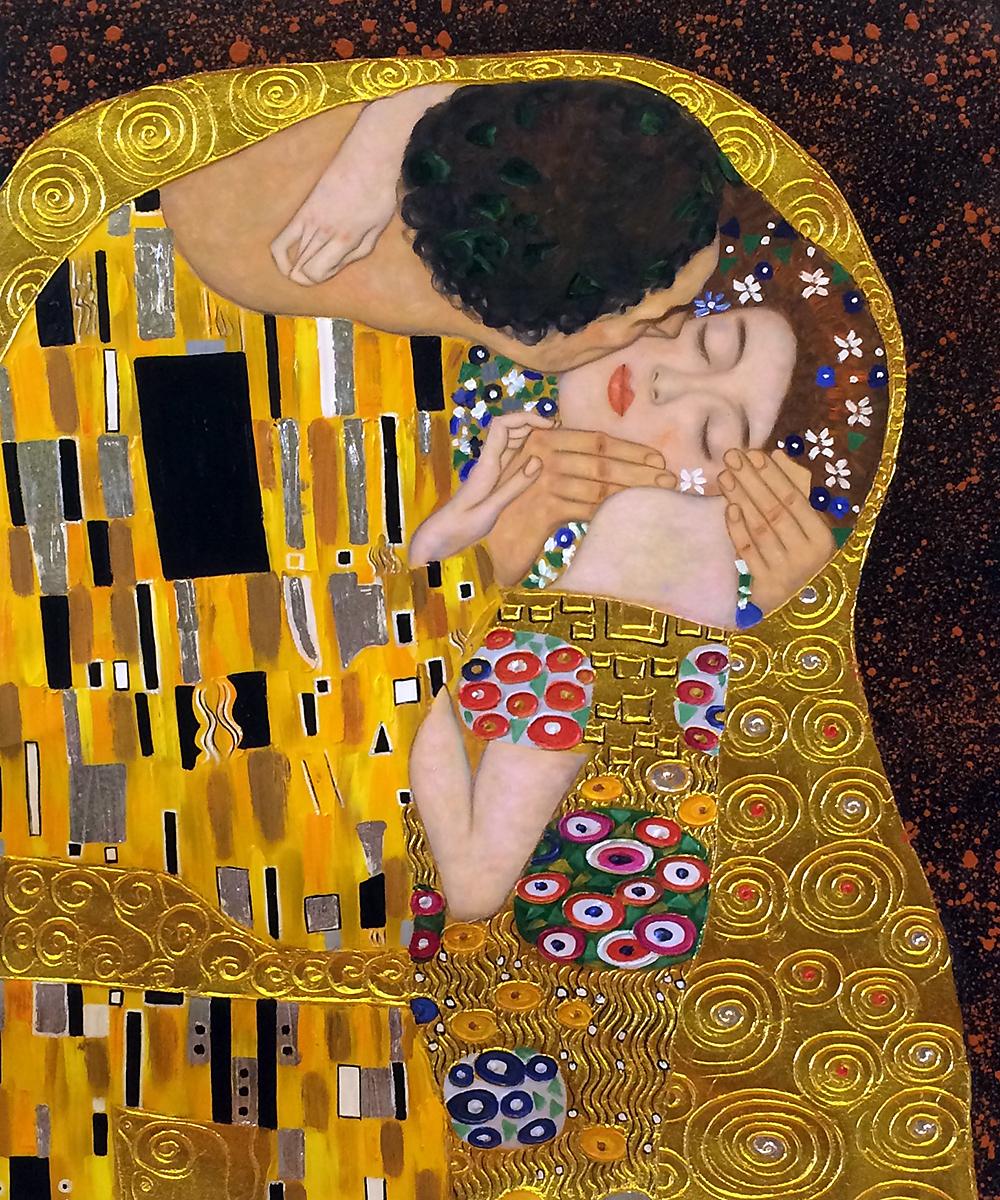 Painted during his golden period, The Kiss by Gustav Klimt is an iconic masterpiece. The painting depicts a couple surrounded by a gold blanket and ornaments sharing a moment of pure passion – the perfect kiss. The two are positioned on a flower field, kissing and totally engaged with one another. The identity of the people depicted in this oil painting is not exactly clear; some suggest that it is Klimt himself and his beloved partner, Emilie Floge.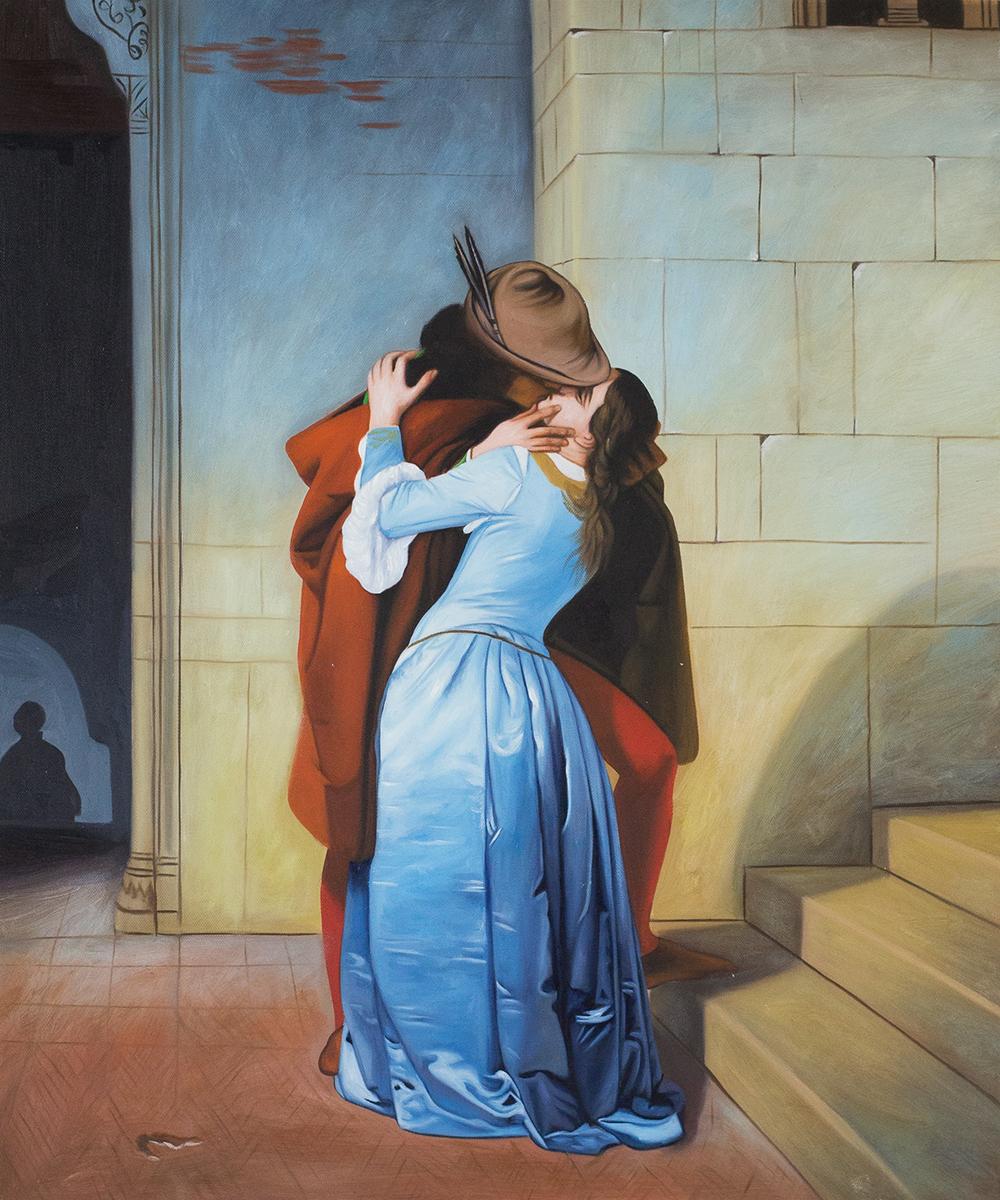 The Kiss by Francesco Hayez remains one of the most iconic romantic paintings ever. Many people also saw The Kiss as a patriotic icon, a symbol of Risorgimento, or the unity of Italy. Hayez was an Italian painter who took part in the Romanticism and Neoclassicism movements. The Romanticism movement focused on personal emotion and individualism, rejecting rationality and idealization. This painting carries rich color, lush lighting effects, and a beautiful symbol of unity and affection.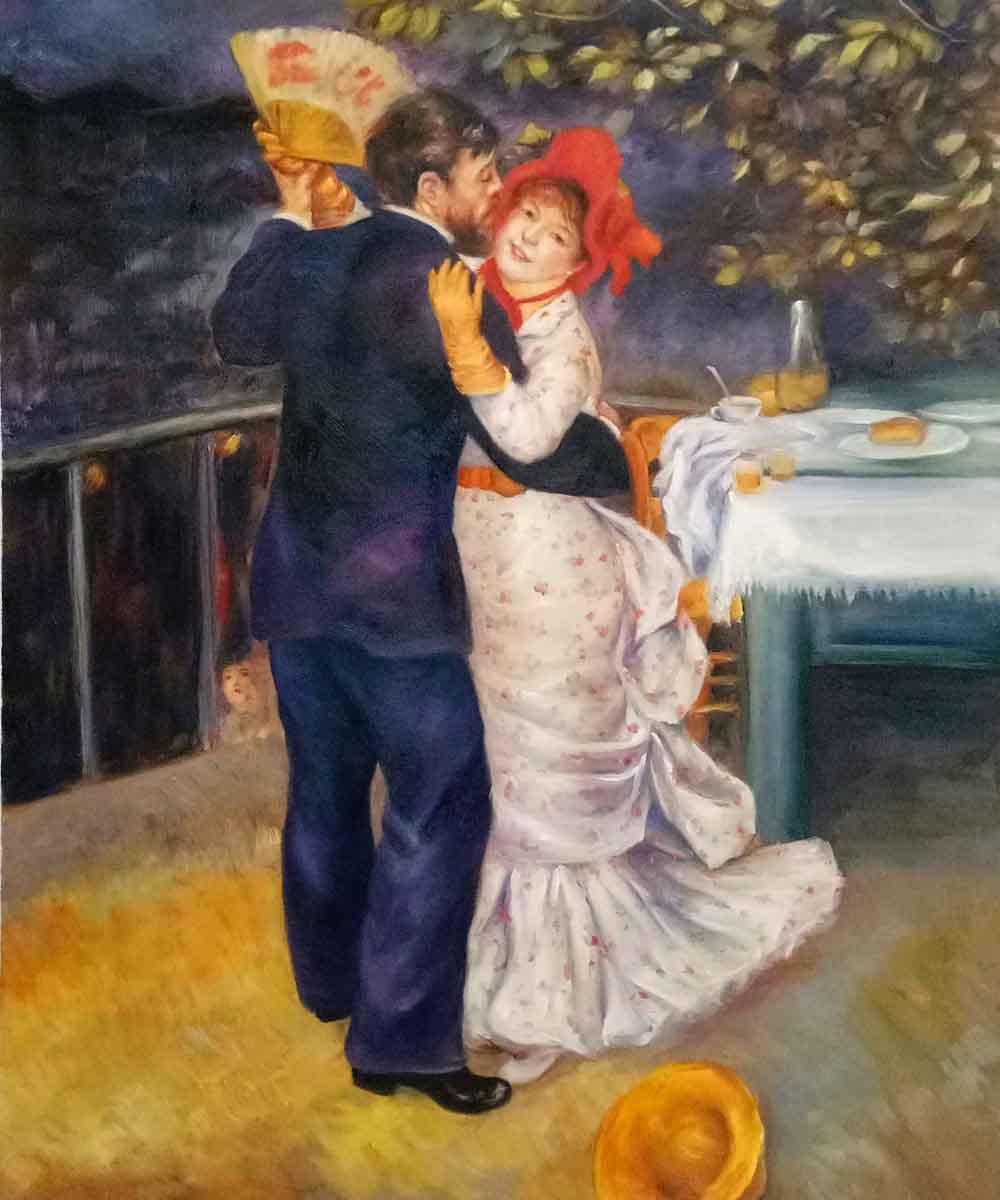 Pierre-Auguste Renoir's Dance in the Country stands as one of the most important works of the legendary French artist's career. It is a stunning, romantic scene that exquisitely captures a tender evening moment in the French countryside. The female dancer in this painting, Aline Charigot, would eventually become Renoir's wife. Its charm and romantic nature will add whimsy to any room of your home.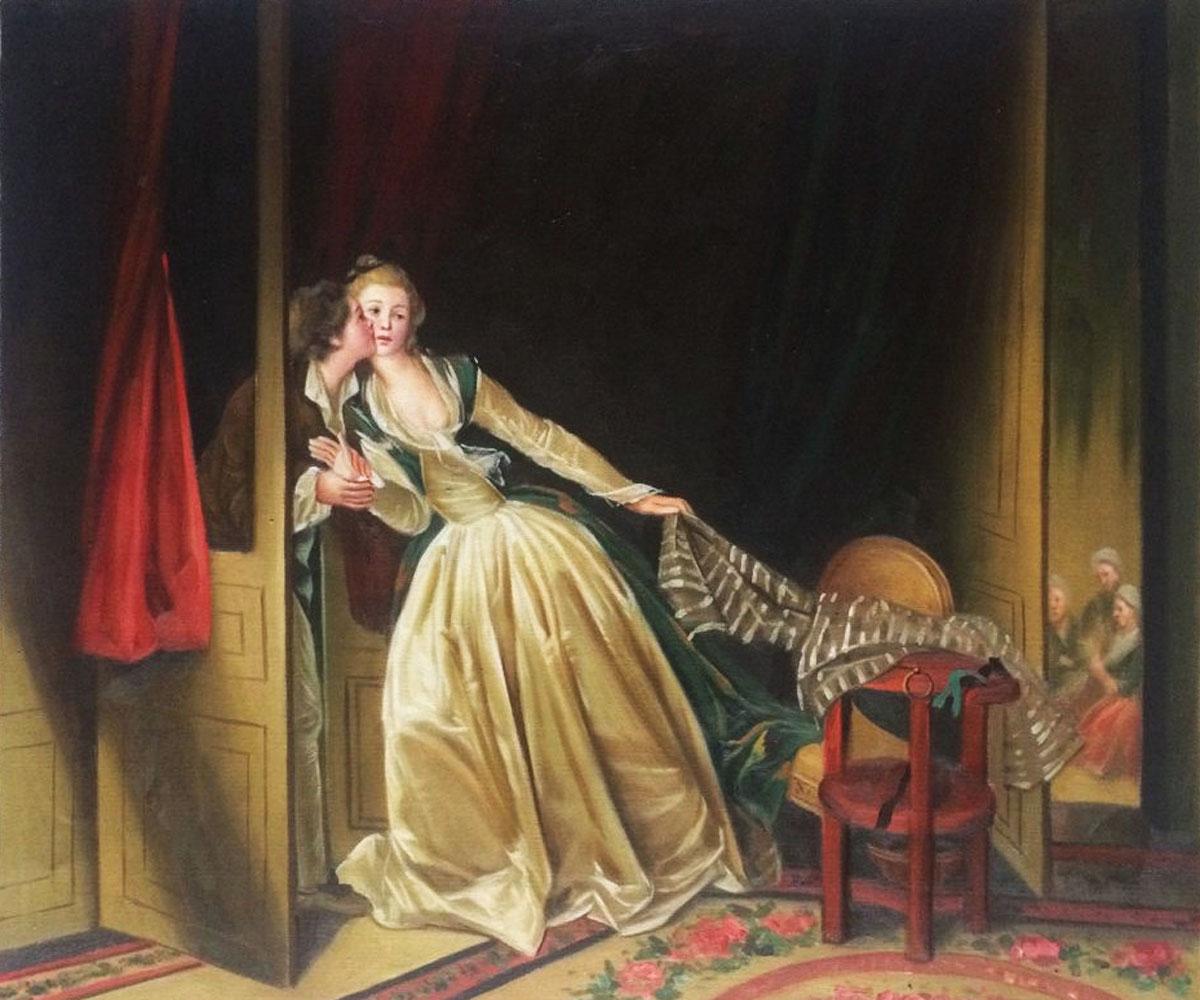 Jean-Honore Fragonard's The Stolen Kiss is typical of the Rococo style popular prior to the French Revolution, including the setting and content within it. Everything in the room is luxuriously rendered in fine detail and shading, especially the textiles in her dress, shawl, and curtains. Drawing inspiration from the Dutch masters, Fragonard successfully combined their methods with elegant eroticism so adored by the French aristocracy. It is a snapshot into a hidden moment of uncontainable young affection.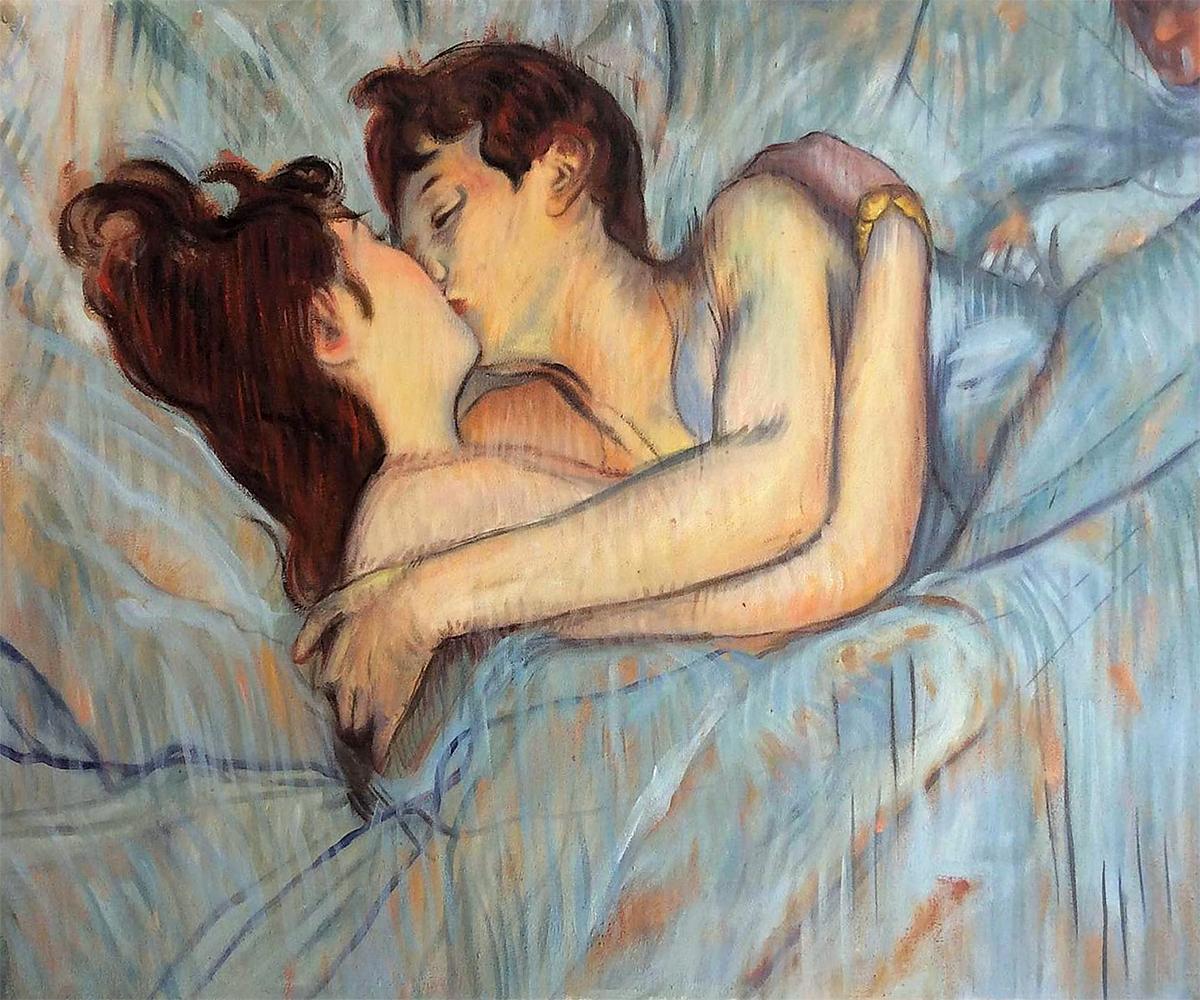 In Bed the Kiss by Henri de Toulouse-Lautrec is a painting which depicts two people in a bed, sharing an intimate kiss. It has often been interpreted as two women, showing their close and intimate relationship. The artist did a series of paintings, with similar subjects around the same time. What makes it unique, is the way the artist conveys compassion towards the subjects, without sensationalizing them.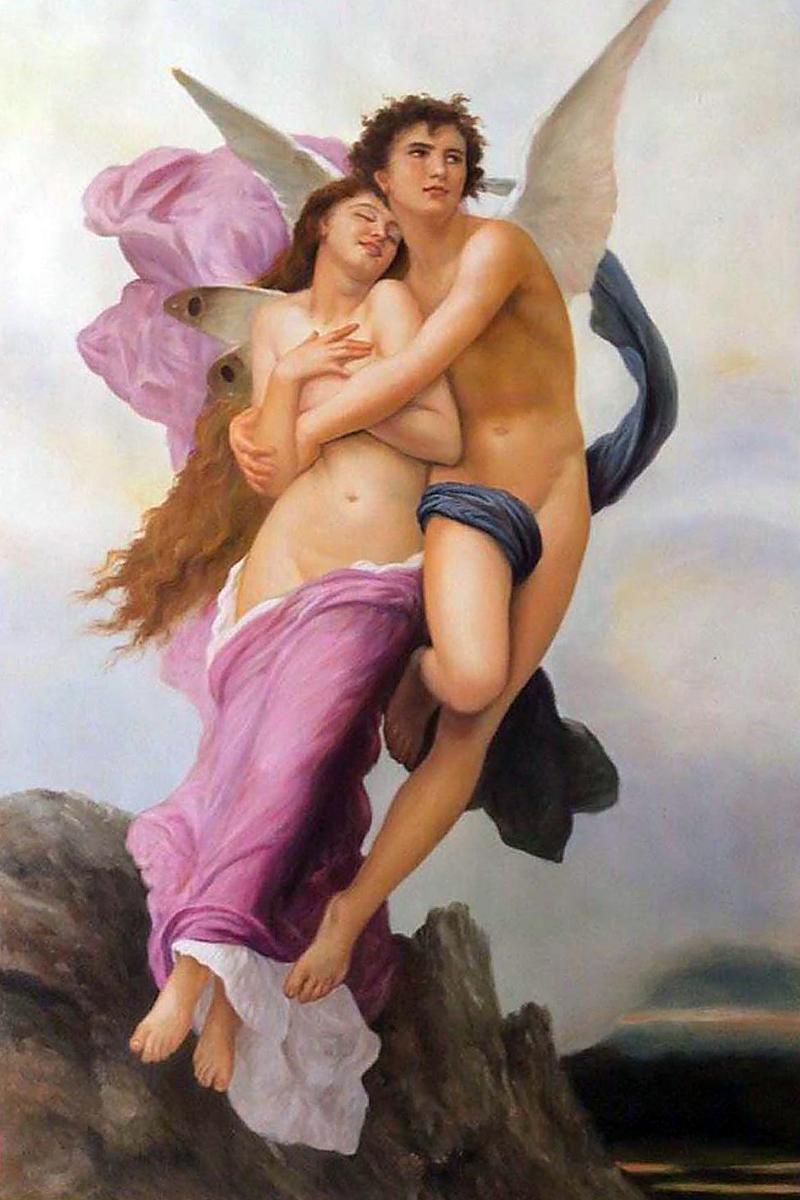 The Abduction of Psyche by William-Adolphe Bouguereau has a wonderful portrayal of love and innocence. Bouguereau created idealized worlds with his almost photo-realistic style and was very popular with rich art patrons. He brings to life the story of Cupid and Psyche, capturing the moment the two ascend to heaven with Psyche in the arms of her true love.
We have tried to pick a wide variety of styles on this list, but if you still haven't found what you are looking for, feel free to browse our Romantic Art Gallery for more ideas. We are sure you will find just the right art to convey your love!