Native Baltimore Artist Sharan L. Samuels Named ArtistBe.com's April Artist of the Month
Sharan L. Samuels, a vibrant artist born in Baltimore, has been a creative soul all her life. Her talent started to show in the early years, and despite the challenges in pursuing her artistic call – first as a child with poor teachers, and later-on, by lack of quality academic options – she ended up graduating in Graphic Design in her thirties at the Art Institute of Ft. Lauderdale. As a mother of two young children, she started in the field of commercial art and a design career to make a living. Soon she grew from black & white pencil portraits to colorful prize winning oil paintings, and is now a full time artist that not even a hard-fought battle with cancer could stop.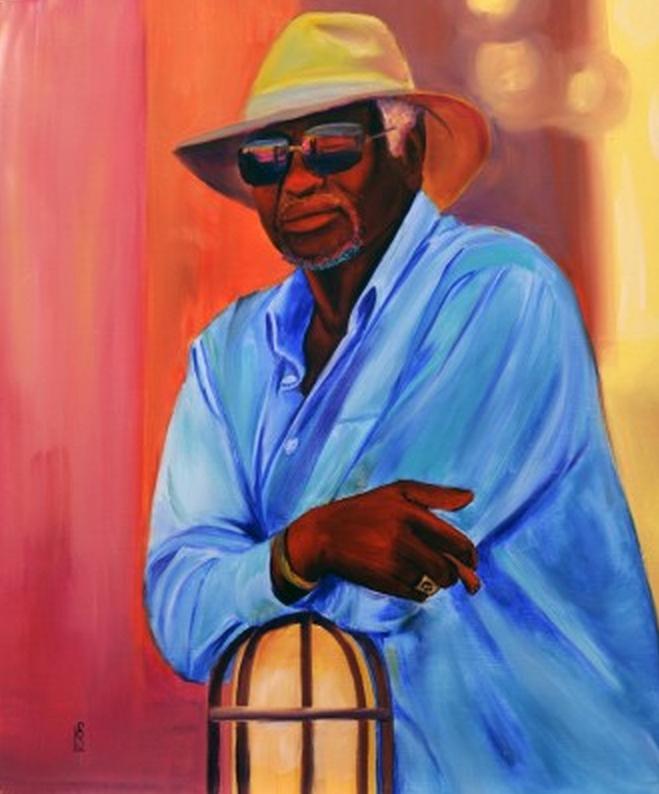 Her call for freedom happened after her sister's unexpected death. She left her marriage, her job and the South Florida weather and moved back to Maryland, where she met her current husband and made her Art become her first love. Today she is a sensational colorist, specializing in oil paintings. Her bright works capture the pleasure of simple moments, taking us to a place where we can feel part of the picture and share those fragments of reality. She has created a series, including realistic portraits, of animals and nature, but her enjoyment mostly resides on 'catching people being themselves' in public places.
Our 'Insider favorites' include the "Jazz Man", expressing all New Orleans coolness in hot colors, the "Torso With Jeans" an impressive and detailed color painting of a sexy woman in low-slung jeans and a fuzzy white top. Others like the "Red Barn in Snow", the "Fountain Sprite" or the impressive detail of a "German Shepard's expression are also great examples of her talent.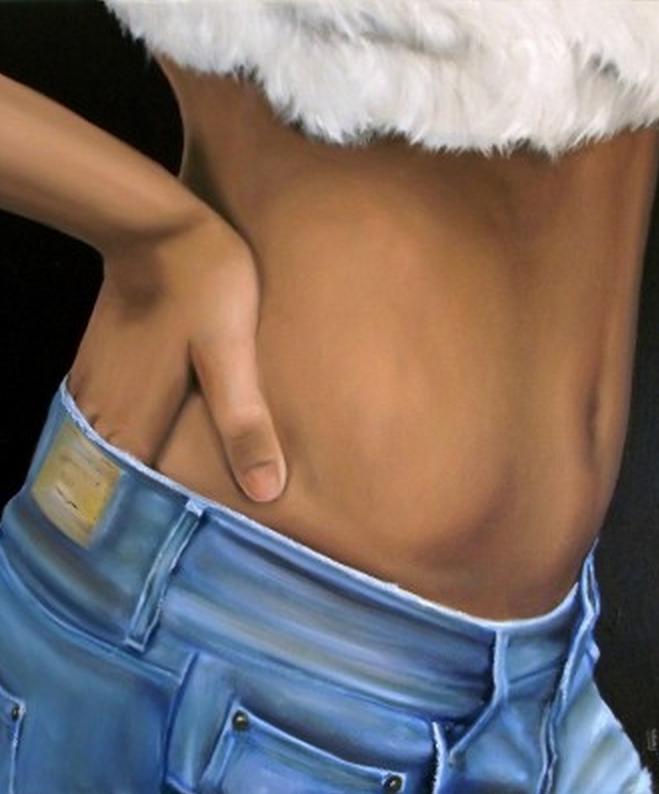 Samuels currently lives in East Tennessee and her work has been displayed all over Maryland and Tennessee. As a member of the Knoxville Arts & Cultural Alliance and the Art Guild of Tellico Village, she has regular exhibits at The Emporium Center and The Mayor of Knoxville's office, among others.
Since its official launch in March 2011, Artist Become has been opening doors for emerging and established artists around the world. There is no cost to join and members can sell their art without commission fees. Artists receive royalties for every canvas reproduction sold. The online community focuses solely on original art and its growing amount of artist members. Artist Become is a sister site of the popular online art gallery overstockArt.com, the go-to source on the web for purchasing art reproduction oil paintings. For more information, visit http://www.ArtistBe.com. Samuels is one of more than 1500 international artists featured on Artist Become.
For more information on Sharan L. Samuels art please visit her gallery at http://www.artistbe.com/artist-shop/?artistId=1082.