Tanto Sutianto Named ArtistBe.com's November Artist of the Month
Born in the village of Banyuwangi, East Java, Sutianto creates works that outline a story of life, a reflection or a dream. With vibrant colors and bold lines, his art reflect the artist's enthusiasm and energy.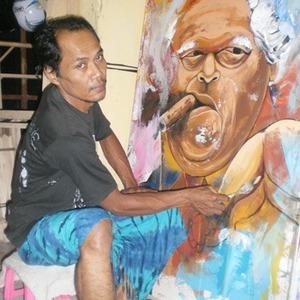 Sutianto started painting professionally in 2000. His self-described expressionist and naturalism style takes on a life of its own on the canvas. Using mostly acrylics, he sometimes experiments with new materials. The artist graduated from college at the SMSR Surabaya. He now lives in Nusa Dua Bali.
The first exhibition that Sutianto participated in was at the CCF gallery in Surabaya, East Java Indonesia. He later was a Jakarta Art Award Finalist in a national painting competition (in Indonesia).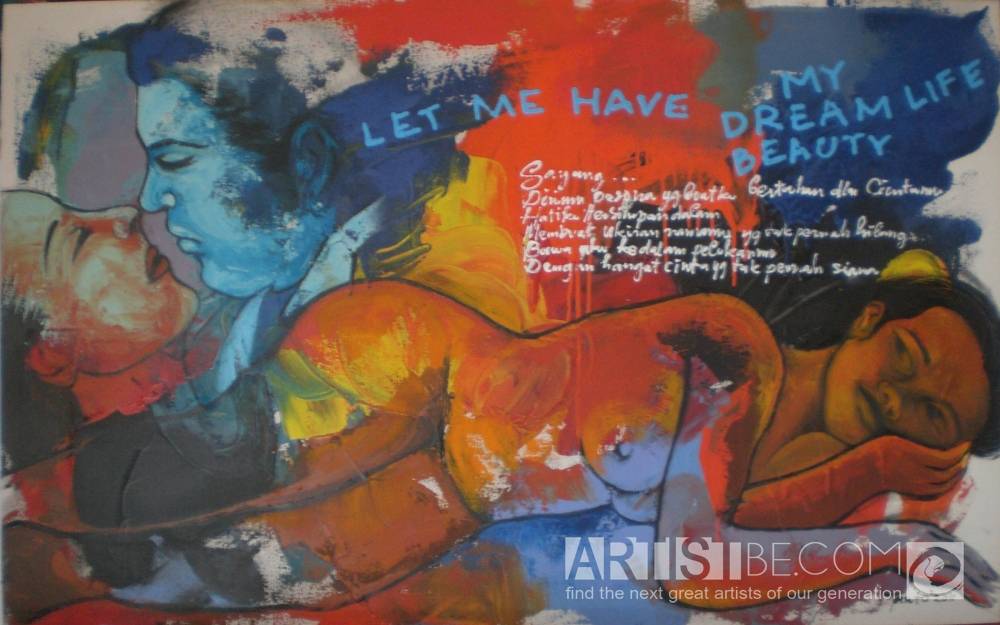 One of Sutiant's most notable works is "Big Boss" – an acrylic on canvas. From the colors to the statement that this piece makes, "Big Boss" highlights the artist's style and the artistic thought process. Like this work, many other of Sutianto's pieces feature expressionist-like portraits, couples with striking words. "Crazy Man" and "Ugly Boy" evoke an almost abstract quality, while still maintaining the artist's ability to create a static type of energy that almost jumps off of the canvas. Using bright colors and lines, Sutianto adds to his works – making them stand out from other contemporary pieces.
Even though Sutianto's works primarily focus on the human condition, some of his pieces also feature a much more abstract (non-human) form. "Red Circle" and "My Forest" demonstrate the artist's command of color and his ability to express himself through the brush.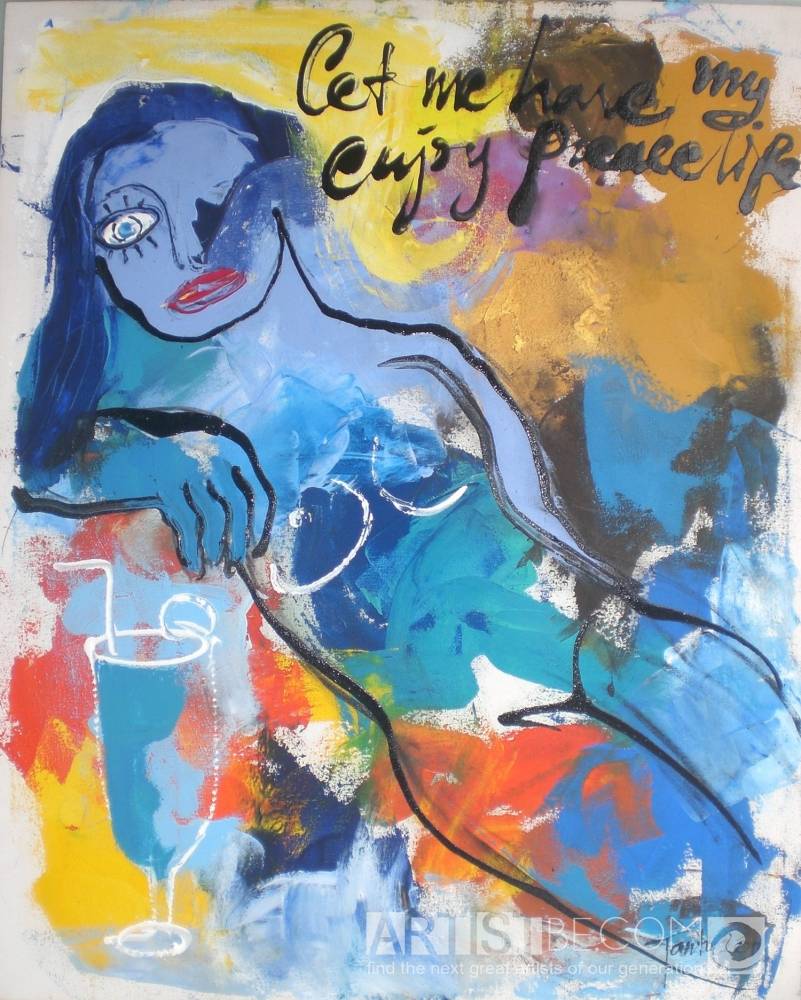 We are excited to have Tanto Sutianto and his bold blend of color, light and the human form as part of ArtistBe.com. To see his portraits (along with his other artworks), visit Tanto Sutianto's gallery collection on ArtistBe.com.