Top Ten Romantic Art Pieces
As Valentine's Day approaches, it might be difficult to get into a romantic state of mind considering the current world events. The pandemic has made it difficult to see our loved ones or spend time doing romantic activities. Still, a beautiful piece of art can help to transform an ordinary room into the perfect getaway. Give them the gift of escape this year, with one of these perfectly chosen pieces.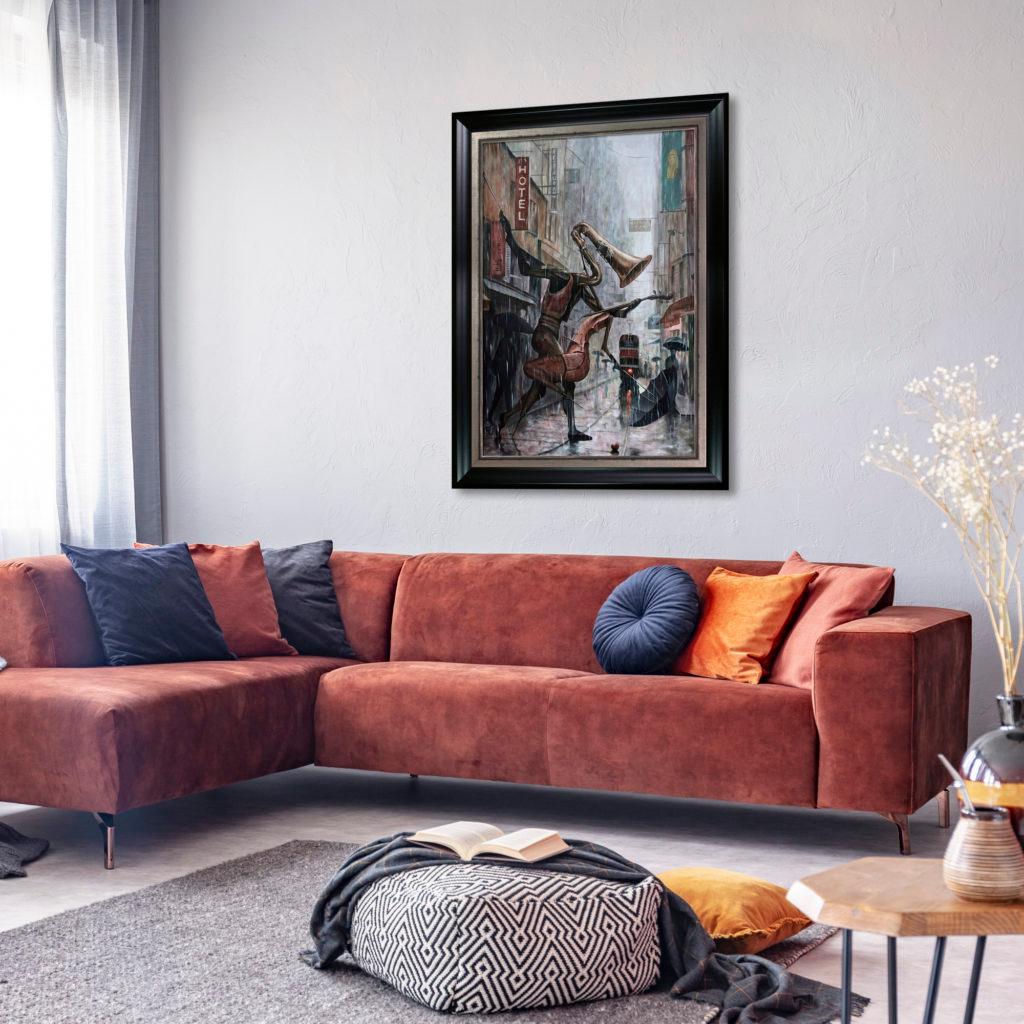 Surrealist painter Adrian Borda connects music and romance in this serendipitous artwork, titled Life is a Dance in the Rain (Instrumental). Despite the impossible scenery, the image is lively and dynamic, inviting the viewer to examine it more closely. The artist's translation of human body language onto musical instruments is incredibly successful and the use of dance shows their connection in a provocative manner.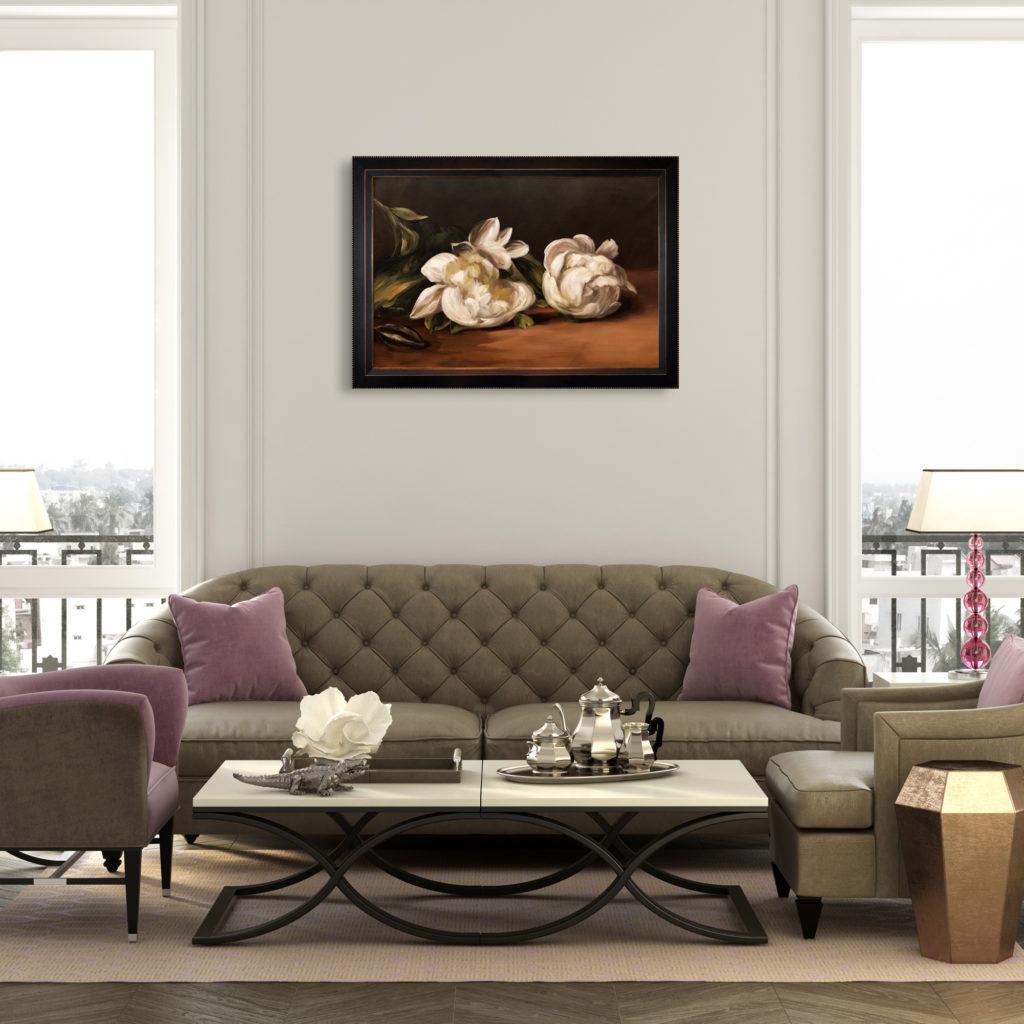 Beautiful flowers are appreciated by anyone. Edouard Manet's Branch of White Peonies with Pruning Shears will brighten the day of that special someone in your life. Flowers are a representation of love, respect, and appreciation. Manet was able to capture the sweet innocence of love in this perfectly detailed piece. These flowers will show them that you care for years to come.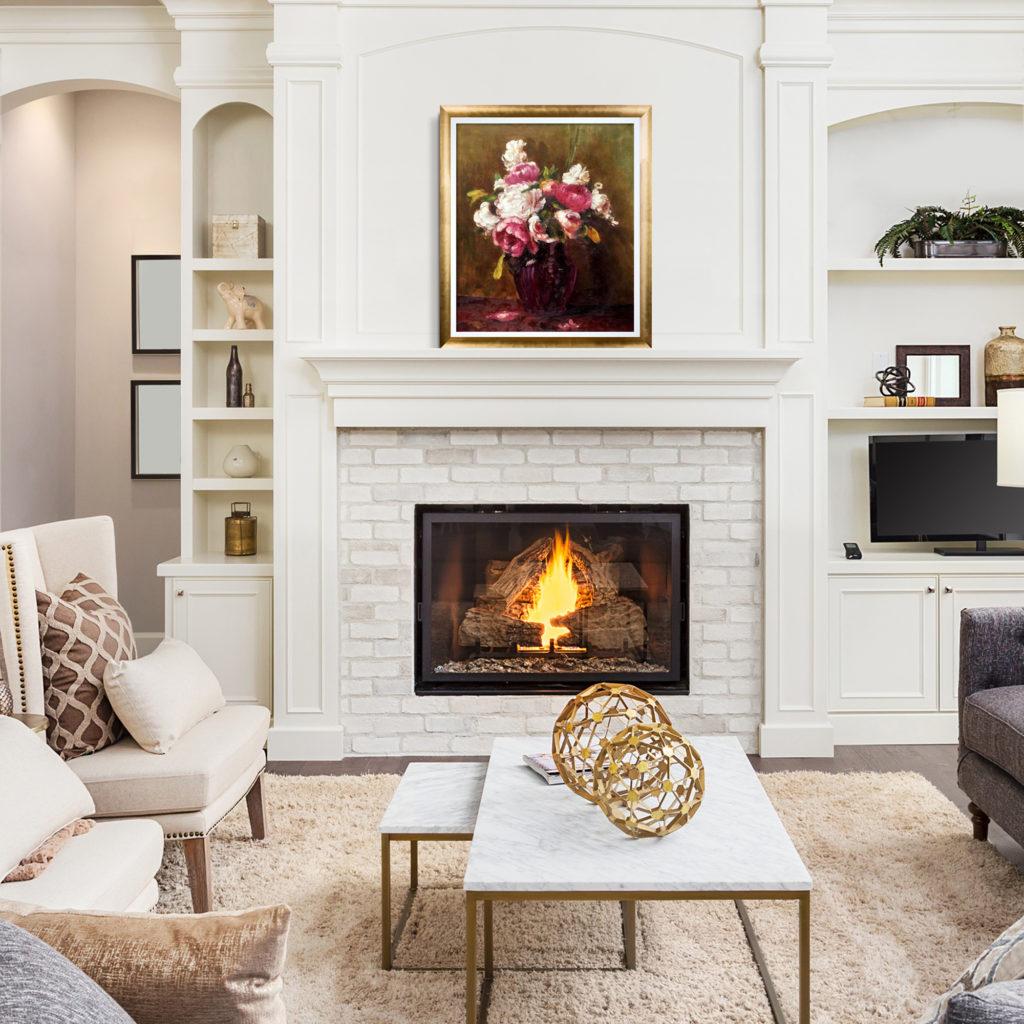 White Peonies and Roses, Narcissus is a standout piece in the body of work by Henri Fantin-Latour. This painting showcases the use of light and bold colors, capturing a beautiful still life, popular in England during the painter's career. The pinks and blues are warm and welcoming, bringing joy to anyone who gazes upon it. Share the uplifting spirit of this piece with those that you invite into your home.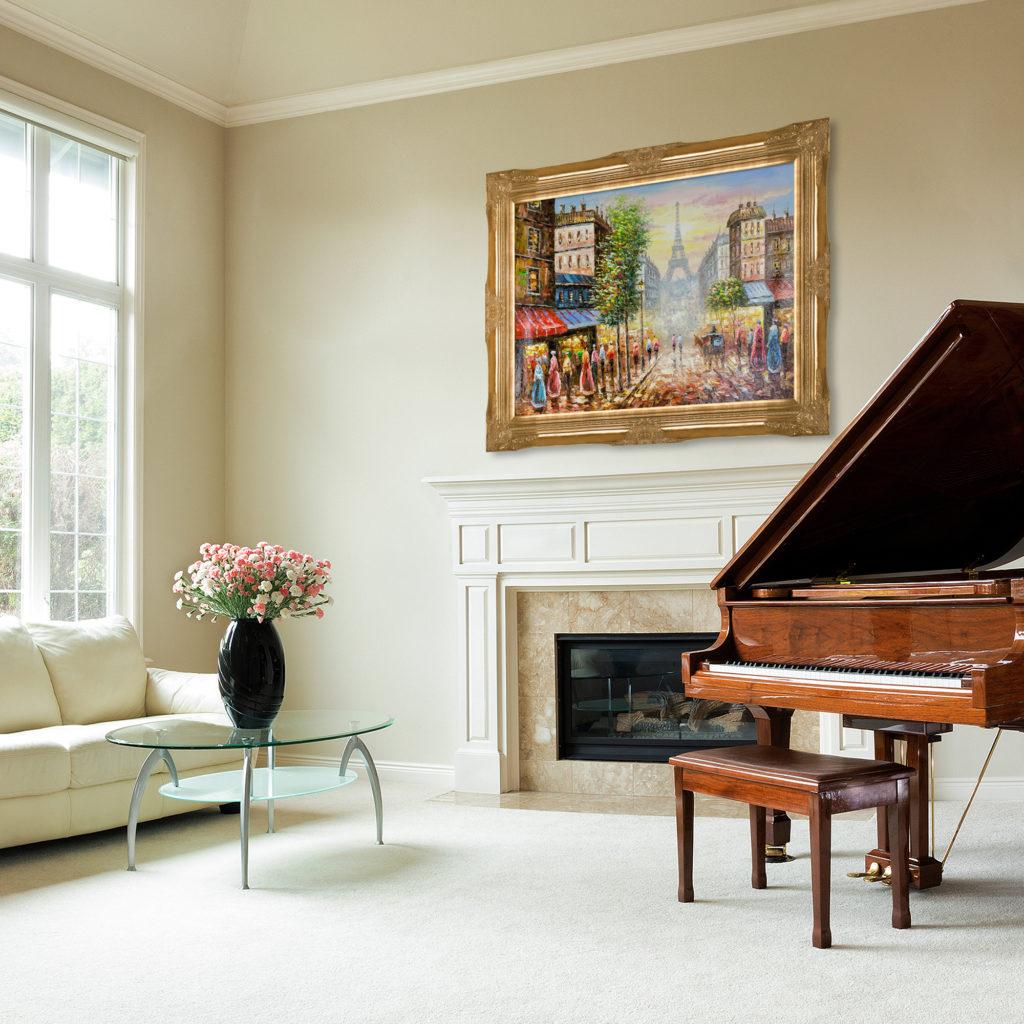 What could be more romantic than viewing the bustling streets of downtown Paris, the city of love? This gorgeous work of art features the Post-Impressionist style, complete with a blurred, gauzy effect that adds to the sweet feel of the scene. The setting sun casts beautiful illumination throughout the sky and on the city streets, adding extra brilliance to the canvas. The bold colors of the women's full dresses add a vintage look. Plan a rendezvous with someone special without leaving the comfort of home with this romantic art piece.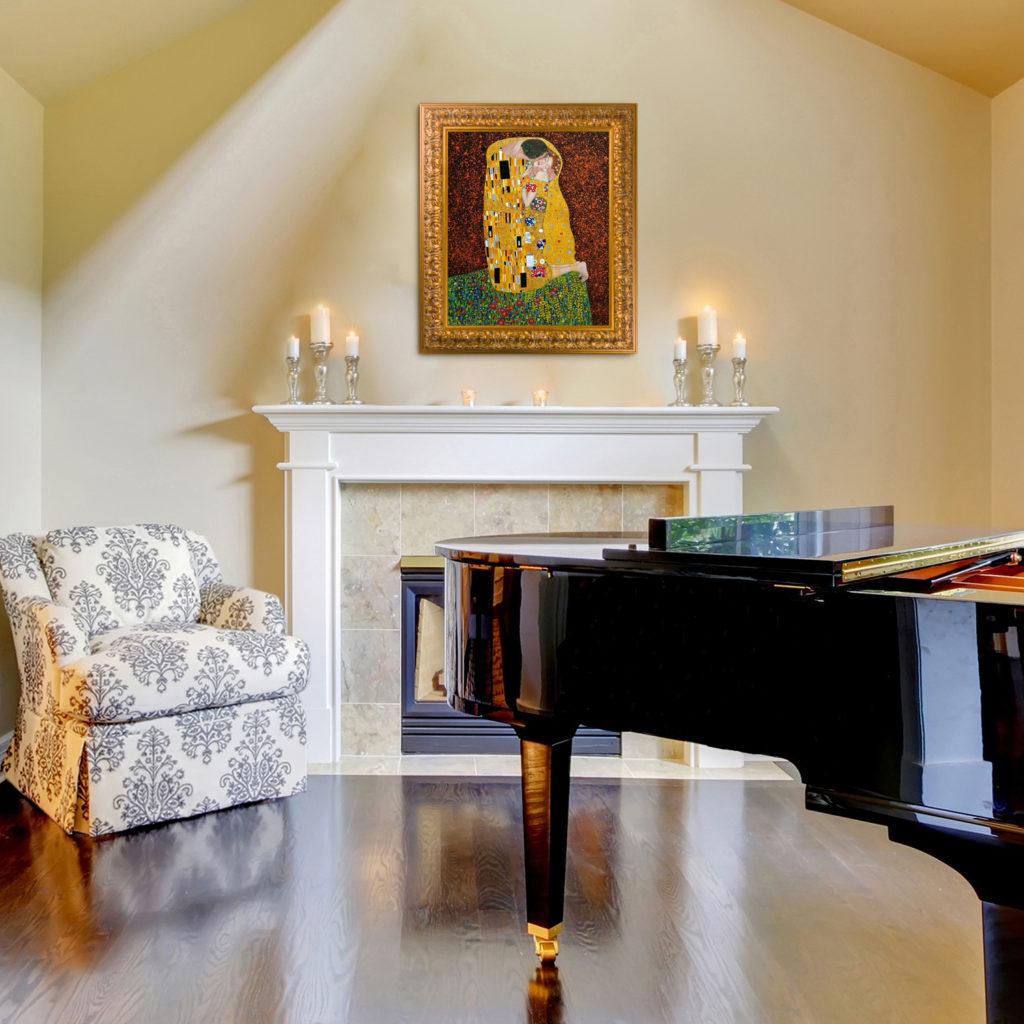 The Kiss by Gustav Klimt depicts a couple surrounded by a gold blanket and ornaments sharing a moment of sheer passion – the perfect kiss. In the oil and gold masterpiece, the man appears standing as he holds in his arms the kneeling woman. The two seem to be positioned on a flower field, kissing, totally engaged with one another. The identity of the people depicted in this oil painting is not exactly clear; some suggest that it is Klimt himself and his beloved partner, Emilie Floge, but that is just speculation. Share in their passionate moment by gazing at this beautifully romantic art piece in your own space.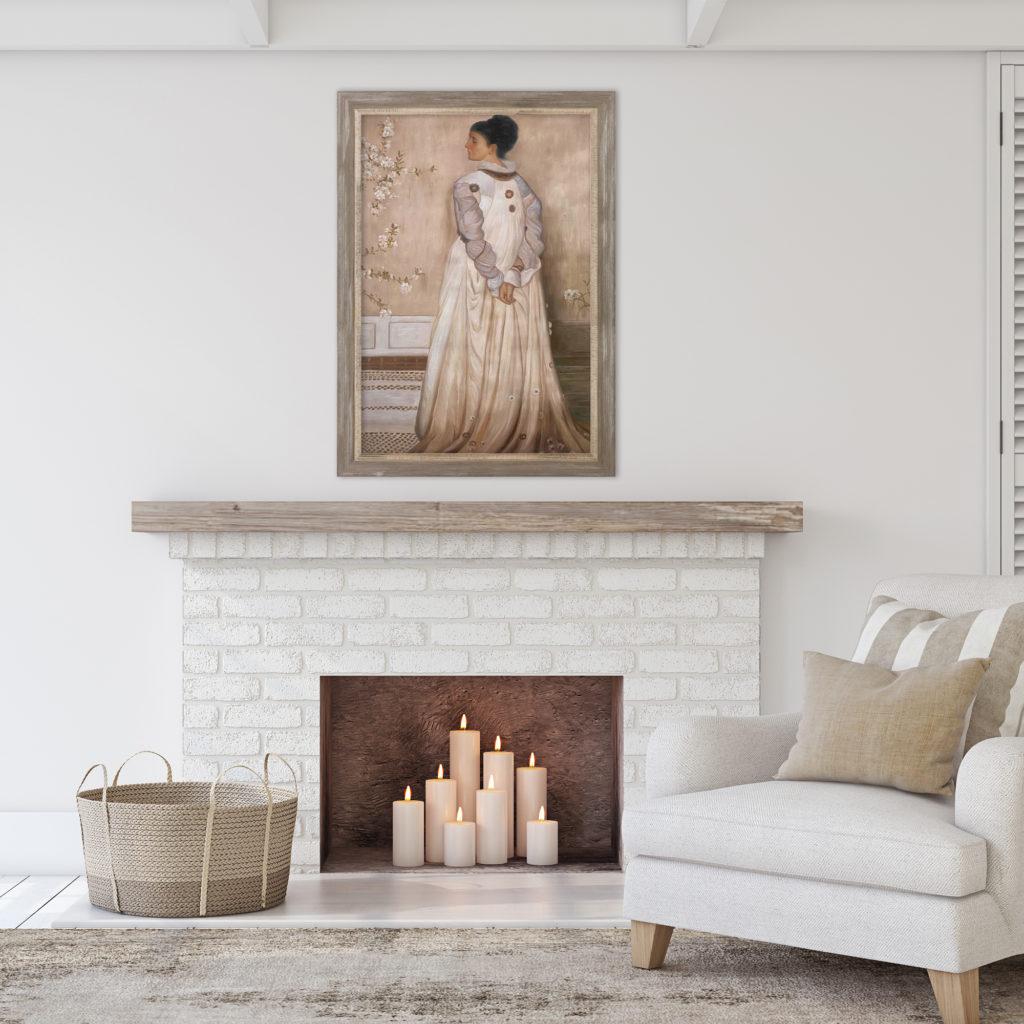 Symphony in Flesh Colour and Pink (also known as Portrait of Mrs. Frances Leyland) by James Abbott McNeill Whistler was painted was featured in Whistler's first one-man exhibition. Mrs. Frances Leyland was the wife of Whistler's primary patron and this breath-taking piece features Mrs. Leyland with her back to the viewer, ever so slightly glancing over her shoulder. What makes this piece so captivating is how the dress and the room seem to dissolve together yet showcase the woman on display at the same time.  Whistler was renowned for these elegant touches. Give your guests a chance to admire such subtle beauty when they visit by proudly displaying this piece in your home.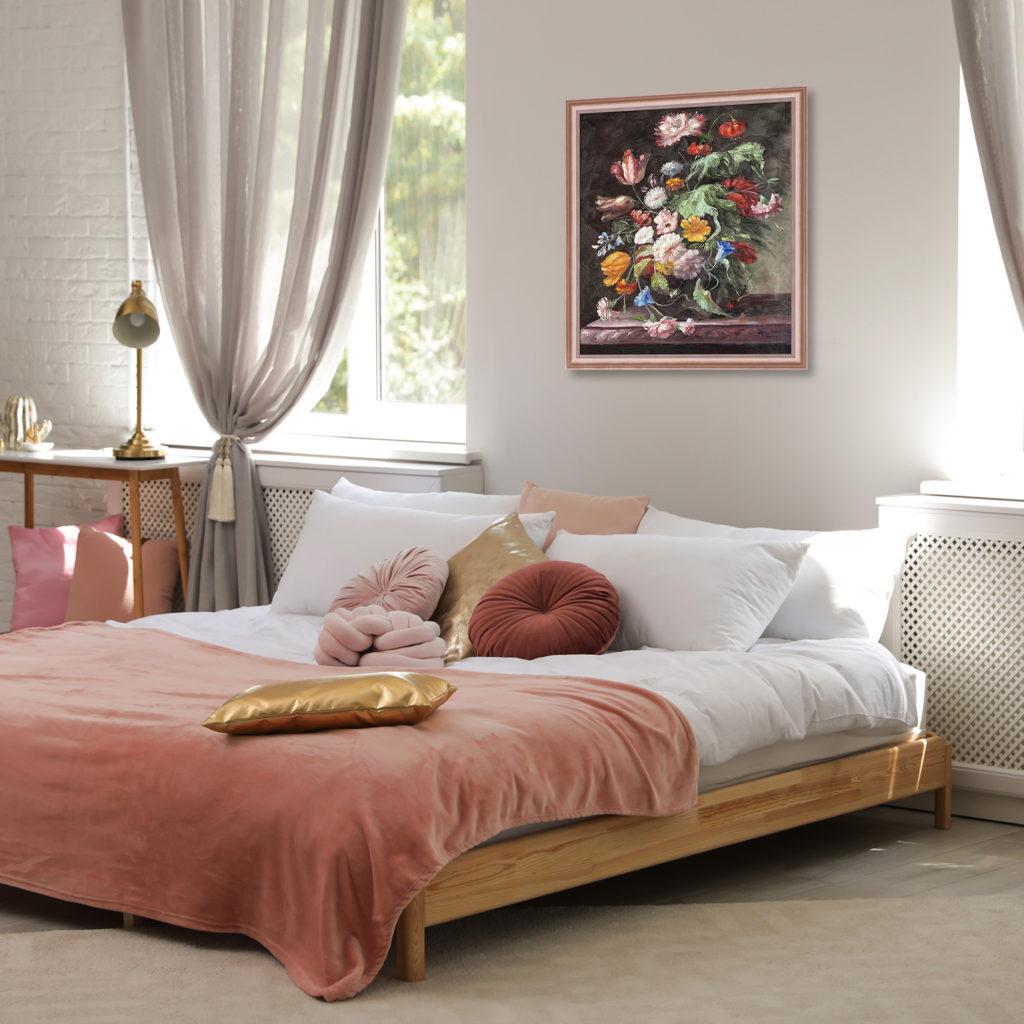 Still Life by Rachel Ruysch is a delicately crafted masterpiece with an elegant balance between light and dark. The three-dimensional feeling happens through the use of the unifying shadows and highlights and dramatic lighting. These techniques are common with the Realism movement. It is a vibrant bouquet that will delight your loved one all year long.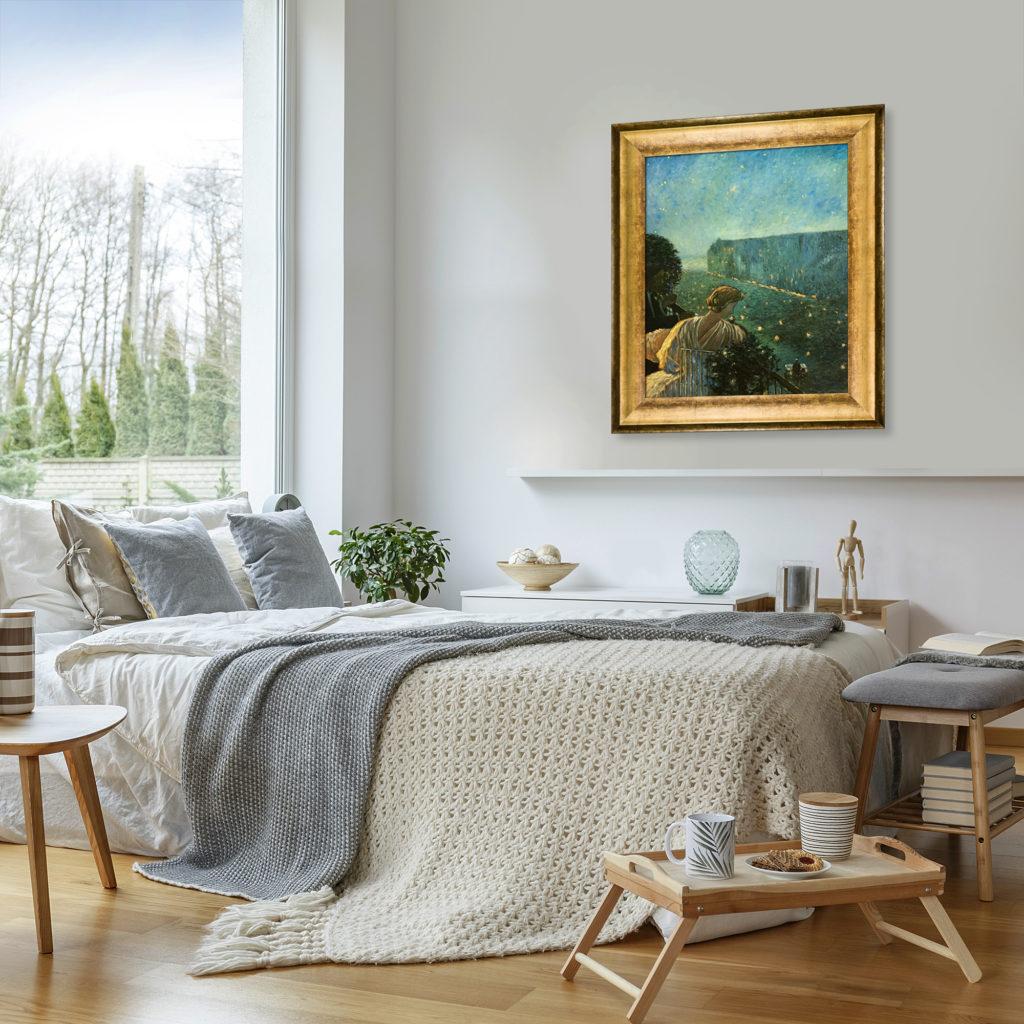 Summer Evening, Paris by Frederick Childe Hassam was inspired by the time that Hassam spent living in Paris. Hassam was an American Impressionist painter who helped introduced America to the Impressionist movement. Hassam's most promoted pieces include flags from World War I, some of which hang in the White House today. This piece uses imaginative colors and shapes to create a magical and romantic setting. Give your own romantic evening a beautiful backdrop with this piece of art.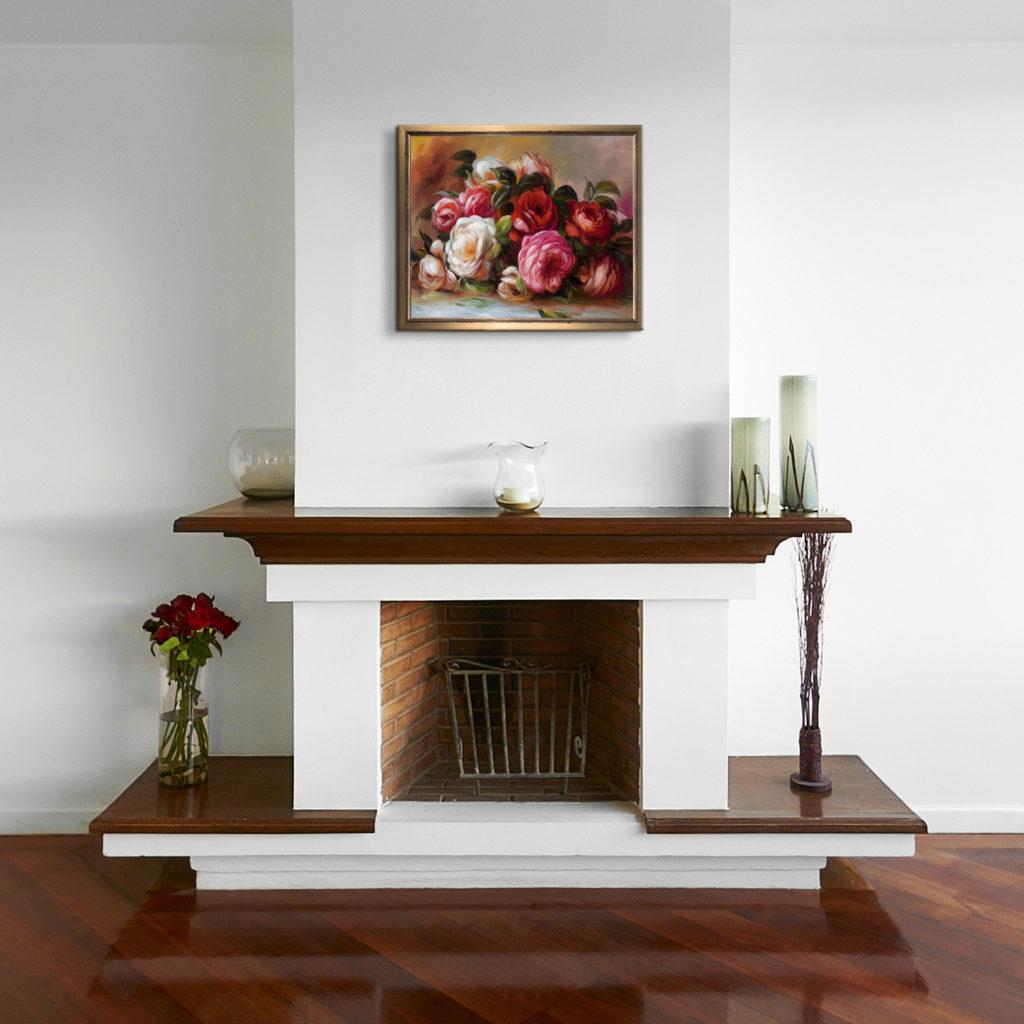 Pierre-Auguste Renoir worked tirelessly in his later years. He turned from his lively scenes of social life to more introspective subjects such as the bouquet in Discarded Roses. Though considered a still life, Discarded Roses feels as though it has movement thanks to the light and fleeting feeling. Renoir's beautiful depiction of the roses, including a luxurious display of texture and color, is something truly stunning to behold. Give a gift that will take their breath away with this amazing oil painting by one of history's most romantic artists.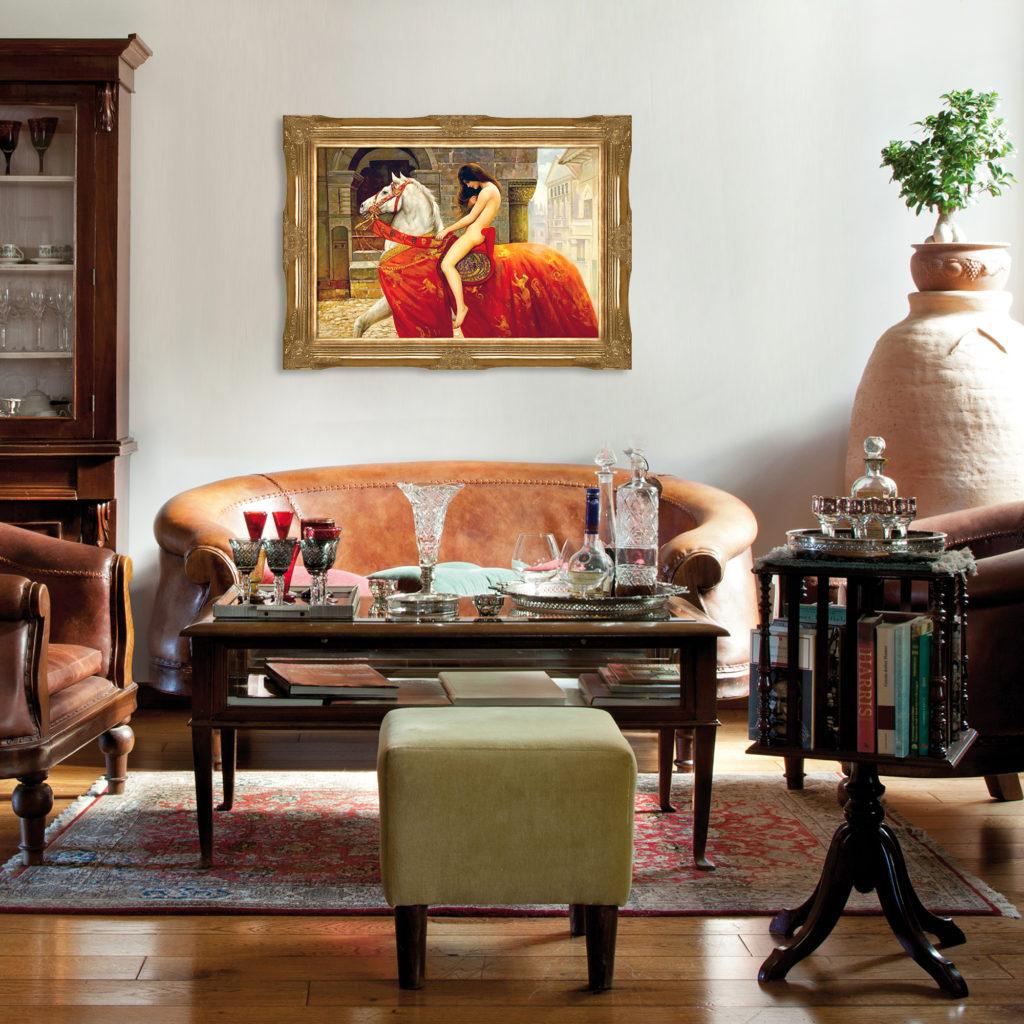 Lady Godiva, by John Maler, depicts Lady Godiva nude on horseback. The painting tells a story that dates back to the 9th century. It is about the wife of a nobleman, who rides naked through the village for relief from her husband's taxes. Accented with warm red tones and soft light, Lady Godiva is a beautiful example of the Pre-Raphaelite style. It is a heartwarming tale, captured beautifully by this master painter that you can regal your friends and family with.
We hope this list inspires you to find the perfect gift for that special person. If you haven't found the perfect piece here, feel free to browse our Romantic Art Gallery for more amazing ideas.