Vincent van Gogh's Olive Trees exhibit at the Dallas Museum of Art
A new exhibit at the Dallas Museum of Art, called Van Gogh and the Olive Groves is the first exhibition dedicated to the artist's important olive grove series. These pieces were created in Saint-Rémy-de-Provence during the final year of his life. This is a collaboration between the Dallas museum and the Van Gogh Museum. It will be shown in both Dallas and in Amsterdam. This unique exhibition contextualizes the olive grove series within the artist's career. It is created using pieces from a number of public and private collections. The exhibit hopes to explore the intensely personal and spiritual meaning the subject held for the artist.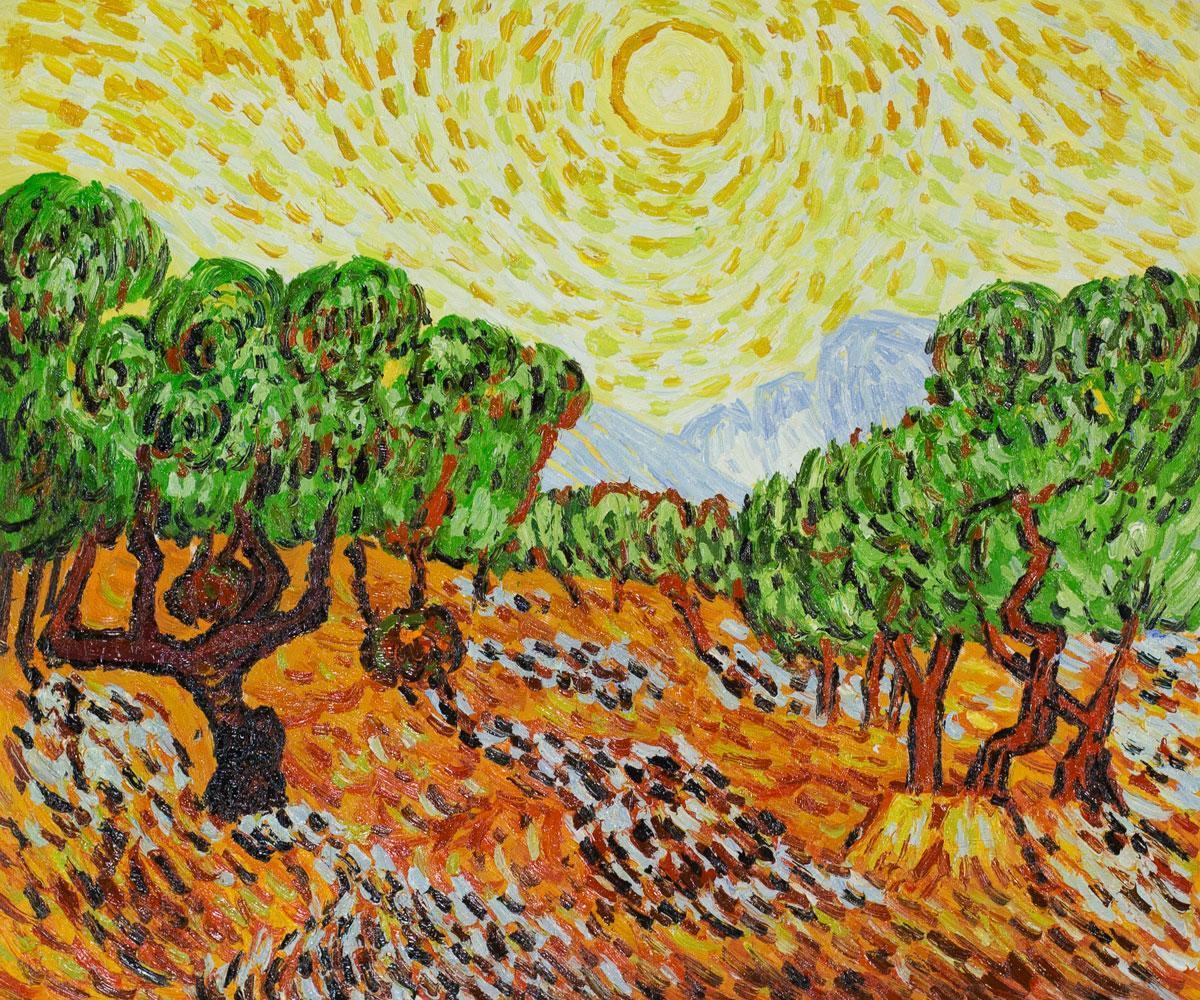 Van Gogh, who often suffered from deep depression, went to stay at an asylum in Saint-Rémy-de-Provence and there he created numerous paintings of what he viewed form his bedroom window. One of these series depicted a grove of olive trees at different times of day and in different seasons. Each piece is bold and experimental, showing a shift in the artist's style and technique over his time spent in recovery. They represent his belief in the consoling power of art.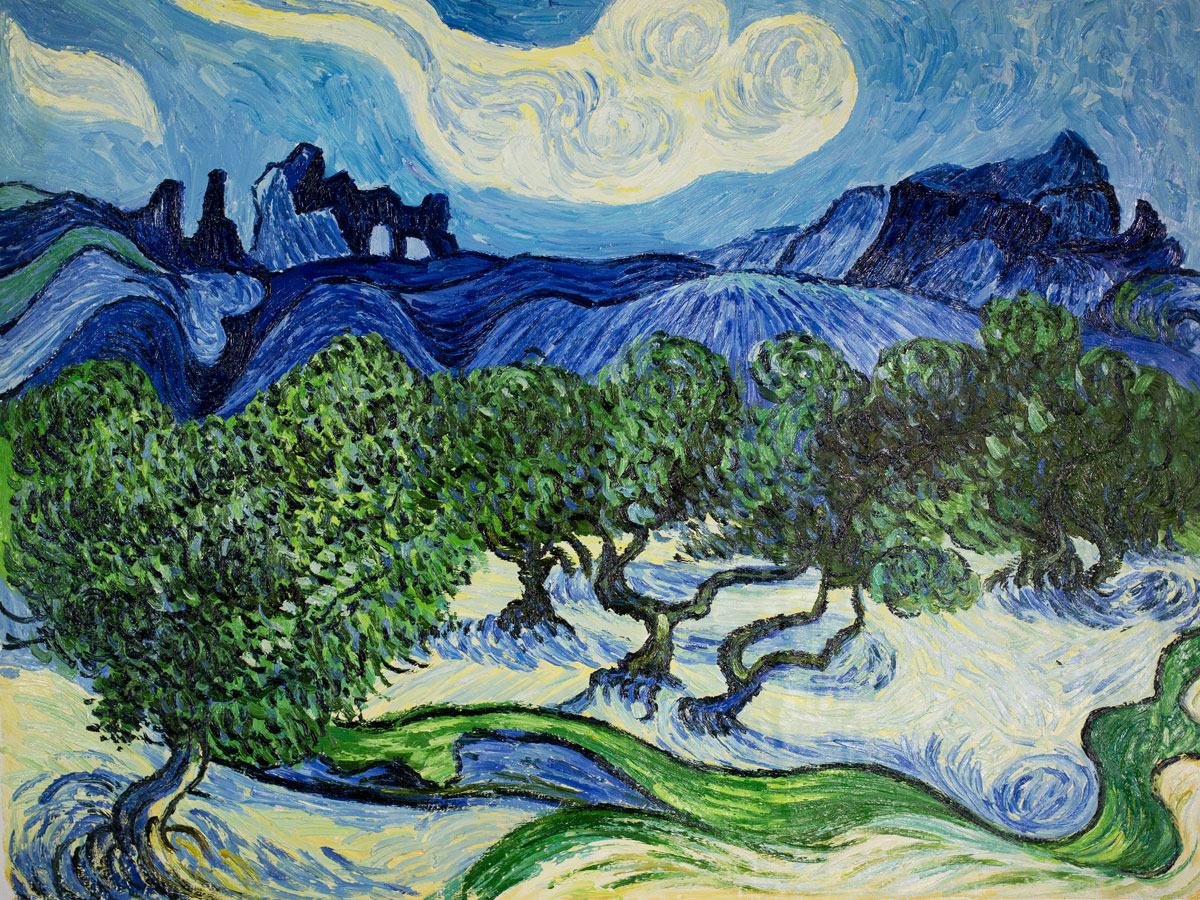 If you are not able to get to Dallas to see the exhibit live and in person, we offer some of his Olive tree pieces for purchase on our site. Van Gogh wanted to capture them in a variety of settings and we tried to provide a sample of them. They are painted in the bright light of a warm day in Olive Trees with Yellow Sun and Sky, and with mountains as a back drop in Olive Trees with the Alpilles in the Background. He focuses more on a single tree in the piece, Olive Tree. We also have a wide selection of his other works, from his entire career, available in the Vincent van Gogh gallery. We know you are certain to find the perfect piece to love.